Hybrid bikini-bodycon dress confuses Instagram: 'This is a huge no'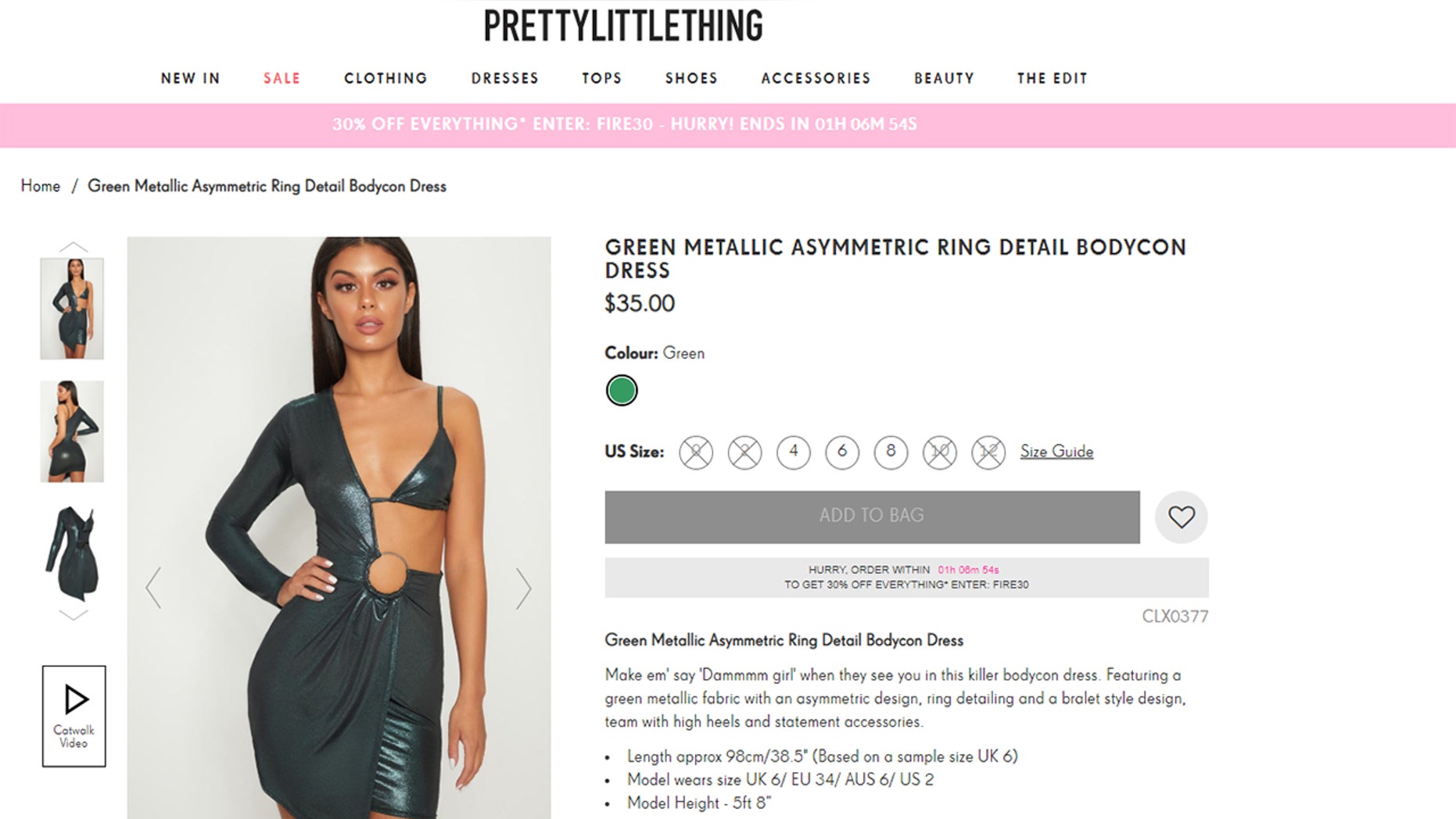 A single item of clothing hasn't caused this much confusion since the "blue or gold" debacle of 2015.
Last week, clothing brand PrettyLittleThing shared an image of its new "Green Metallic Asymmetrical Ring Detail Bodycon Dress" to Instagram, where it promptly divided followers with its half-bikini, half-bodycon construction.
Described on the brand's site as having "green metallic fabric with an asymmetric design, ring detailing and a bralet-style design," the dress was somewhat more difficult for Instagram users to wrap their heads around, as noted by sites including Design Taxi and Insider.
DOUBLE-DENIM JEANS ARE THE LATEST CRAZY JEANS TO BE QUESTIONABLY CALLED 'JEANS'
While a few praised the look, calling it "smoking" and "terrific," some weren't so enthralled.
"What in the unflattering mess is going on here?" asked one user.
"This dress is so unflattering even on this beautiful model. Not cute at all," another wrote.
"Looks like she couldn't decide on what to wear so she cut both in half and sewed them together," someone theorized.
Yet another added, "I must be getting old because this is a huge no from me."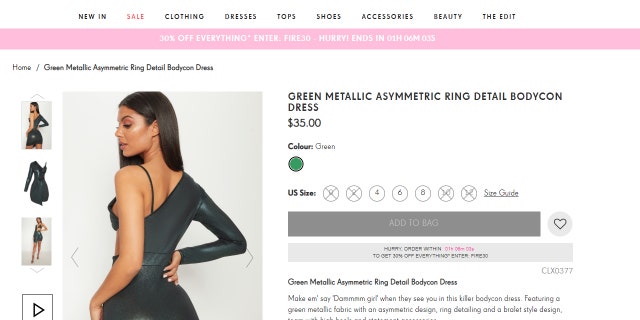 Others were confused as to where one might wear this item of clothing, and offered their own suggestions.
"[She's] going to dinner, clubbing and swimming all at once," one Instagram user joked.
"When ur going to the family dinner at 10 and the club at 11," said another.
"I want this dress for when I breastfeed," another wrote. "Easy access."
FOLLOW US ON FACEBOOK FOR MORE FOX LIFESTYLE NEWS
The dress, which retails for $35, is still currently available on PrettyLittleThing. A representative for the brand did not respond to Insider's request for comment.