High schooler suspended for protesting bra strap dress code rules, citing 'rape culture'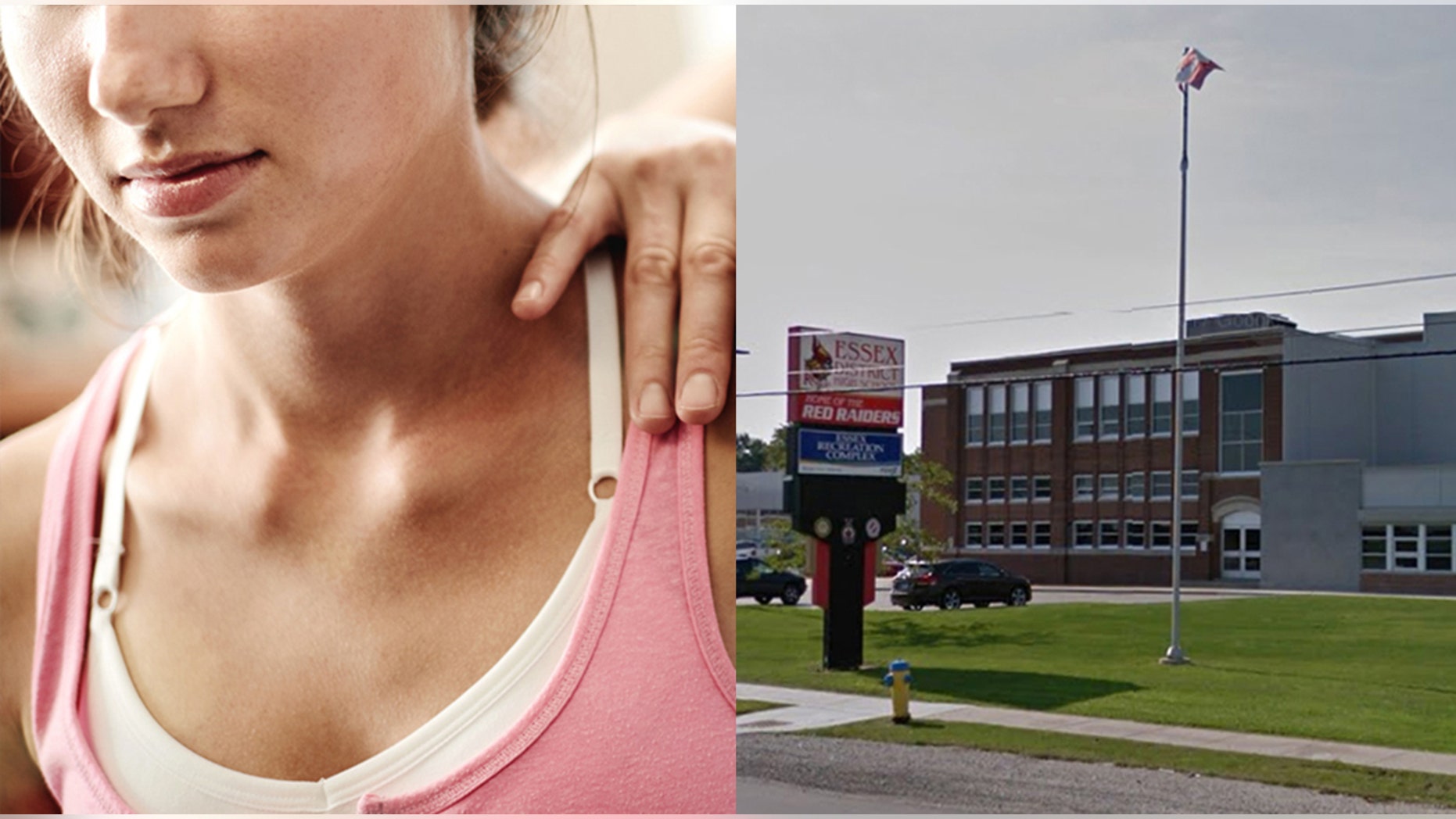 One Canadian teen has been suspended after protesting her high school's alleged dress code rule banning visible bra straps, and she is taking her story public.
On May 8, tenth grader Mallory Johnston dispersed a dozen homemade posters through Ontario's' Essex District High School in objection to a "pattern of discipline against girls for exposed bra straps," standing up for "at least six girls who've been called out recently," CBC reports.
If a student sports a visible bra strap, they reportedly must find another shirt or go home.
TEENS PROTESTING HIGH SCHOOL DRESS CODE FIGHT FOR RIGHT TO GO BRALESS, WEAR SHORTER SHORTS
Johnston's signs displayed messages such as "Dress code perpetuates rape culture," "My clothes are not my consent," and "I go to school where the length of my shorts are [sic] more important than my education," according to photos of the signs shared on Twitter by her friend Gracelynn Wood.
Despite her noble intentions, the 15-year-old told CBC that school officials soon removed her posters saying they "weren't appropriate," which made her feel "more angry than upset."
"I was simply standing up for something that I believe in, which we are taught to do in school, but then I got disciplined for it and I didn't know why," she said.
For her part, Wood was sent to detention later that day for wearing a shirt exposing bra straps.
STUDENT CHALLENGES DRESS CODE AFTER BEING PUNISHED FOR NOT WEARING A DRESS TO SCHOOL
"I think it is degrading because [the administration] doesn't point out the boys; it's always about the girls," she said in agreement.
Though the student handbook does not specifically ban visible bra straps, it does state that students are "expected to take pride in their appearance by dressing cleanly, neatly, and appropriately."
"In general, all clothing worn to school must be conducive to an academic environment," it continues.
FOLLOW US ON FACEBOOK FOR MORE FOX LIFESTYLE NEWS
Moving forward, Johnston's mother Roberta Strickland told CBC she intends to file a complaint with the school board.
"I will stand by her 100 percent again. She is doing the right thing and she's not just doing it for herself, she is doing it for every girl at Essex High," she said of her daughter.