Having a 'starter marriage' could raise your risk of getting divorced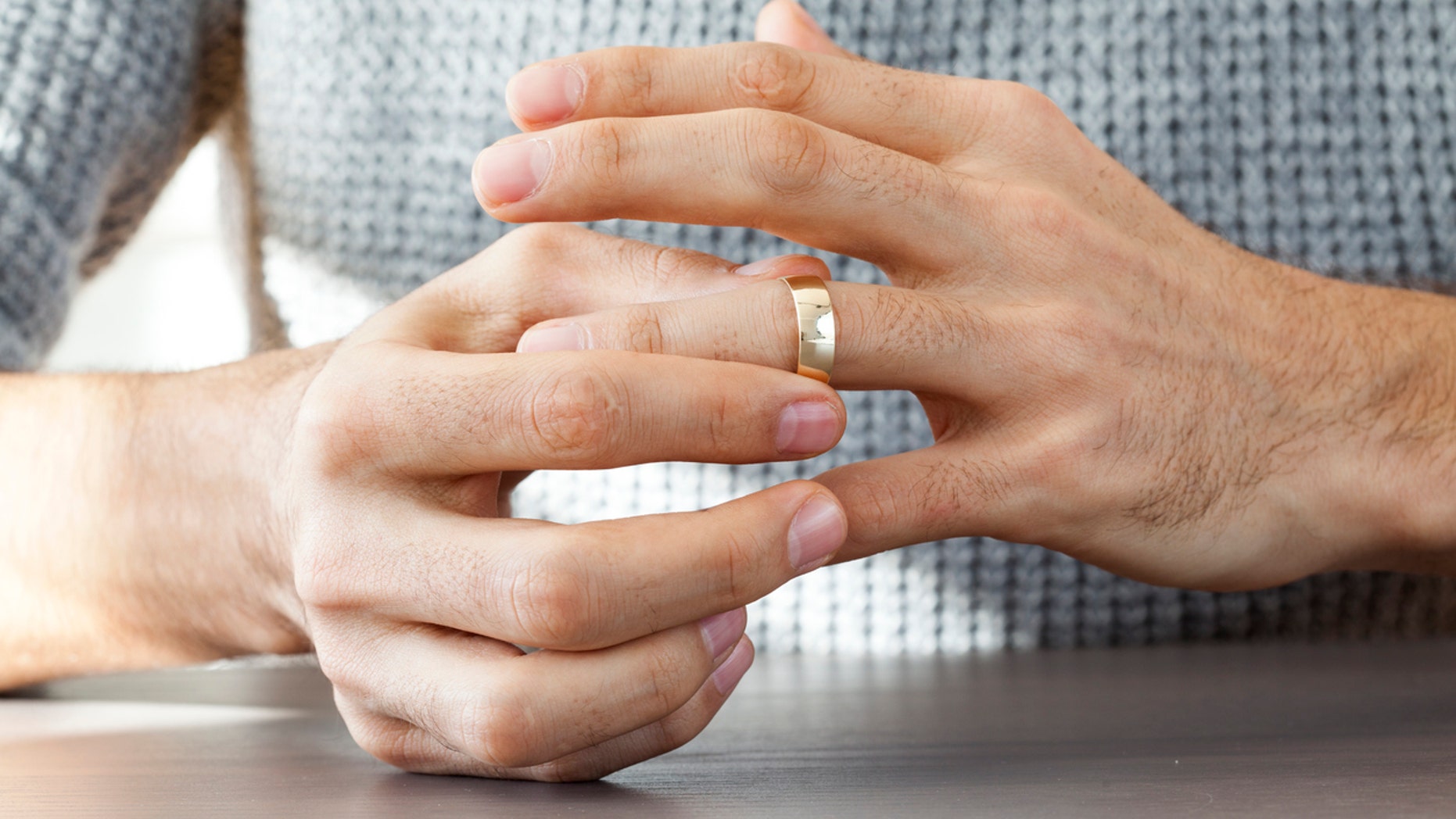 When Scheana Shay, a reality TV personality on "Vanderpump Rules," recently divorced her husband, most viewers weren't shocked. Her husband was from her hometown, and had actually gone to the same high school as Scheana — but a shared background and long history weren't enough to make them go the distance.
And even among non-celebrities, the phenomenon of a short first marriage with a high school or college sweetheart is common. Often, it's called a "starter marriage." Definitions vary, but a starter marriage typically involves men and women in their 20s, lasts less than five years, and doesn't involve kids, Sascha Rothchild, author of "How to Get Divorced by 30," a memoir about her own starter marriage, told Fox News. Another key aspect? In starter marriages, or "learner marriages," as Rothchild calls them, you dive into matrimony without knowing yourself first, viewing marriage as a goal to check off a list.
HOW NOT TO HATE YOUR HUSBAND AFTER KIDS
When do most people get married?
According to a survey from the Centers for Disease Control and Prevention (CDC) conducted from 2006 – 2010, the median age at first marriage is 25.8 years for women and 28.3 years for men. The probability of a first marriage lasting at least 10 years? Just around 70 percent. The probability of a first marriage lasting at least 20 years? A little more than 50 percent.
That doesn't mean, of course, that all first marriages are doomed: The CDC noted that women with more education and better economic prospects (think higher salaries and more successful careers) were more likely to delay their first marriage — as well as ultimately, when they got married, to stay married to their partner.
9 SIGNS YOUR PARTNER MAY BE CHEATING ON YOU
The benefit of marrying young
So why do people marry their high school and college sweethearts? There's a certain comfort in marrying a person that knows you so well, Rothchild explained. Dr. Jane Greer, New York-based marriage and sex therapist and author of books including "What About Me?: Stop Selfishness from Ruining Your Relationship," agreed. "Your partner has a sense of you that no one else will know," she told Fox News, adding that a long, shared history makes some people feel that the relationship is closer and more authentic.
… and the drawbacks
But sometimes that familiarity can stunt your growth, and prevent you from exploring, learning, and maturing, Rothchild said. And, Greer added, it's possible that your partner could use your long history against you, throwing old facts from in your face during an argument, from a time when you were much younger and less mature.
BEING SINGLE ACTUALLY HAS SOME REAL HEALTH BENEFITS
What to do if an early marriage has ended
The good news is that, if these early marriages don't work out, you'll end up with valuable wisdom you can bring to your next relationship, Rothchild said. Not only will you learn to take ownership of your flaws, she noted, but you'll understand that marriage is hard work and requires a lot of compromise — it won't solve existing problems in your relationship.
If you're coming out of one of these relationships, Greer said, try to look at it as an opportunity to go out into the world and experience it in a new and different way — meet new people, try new things, and continue to grow in ways that you never were able to while in your first relationship.