Guy Fieri getting a star on the Hollywood Walk of Fame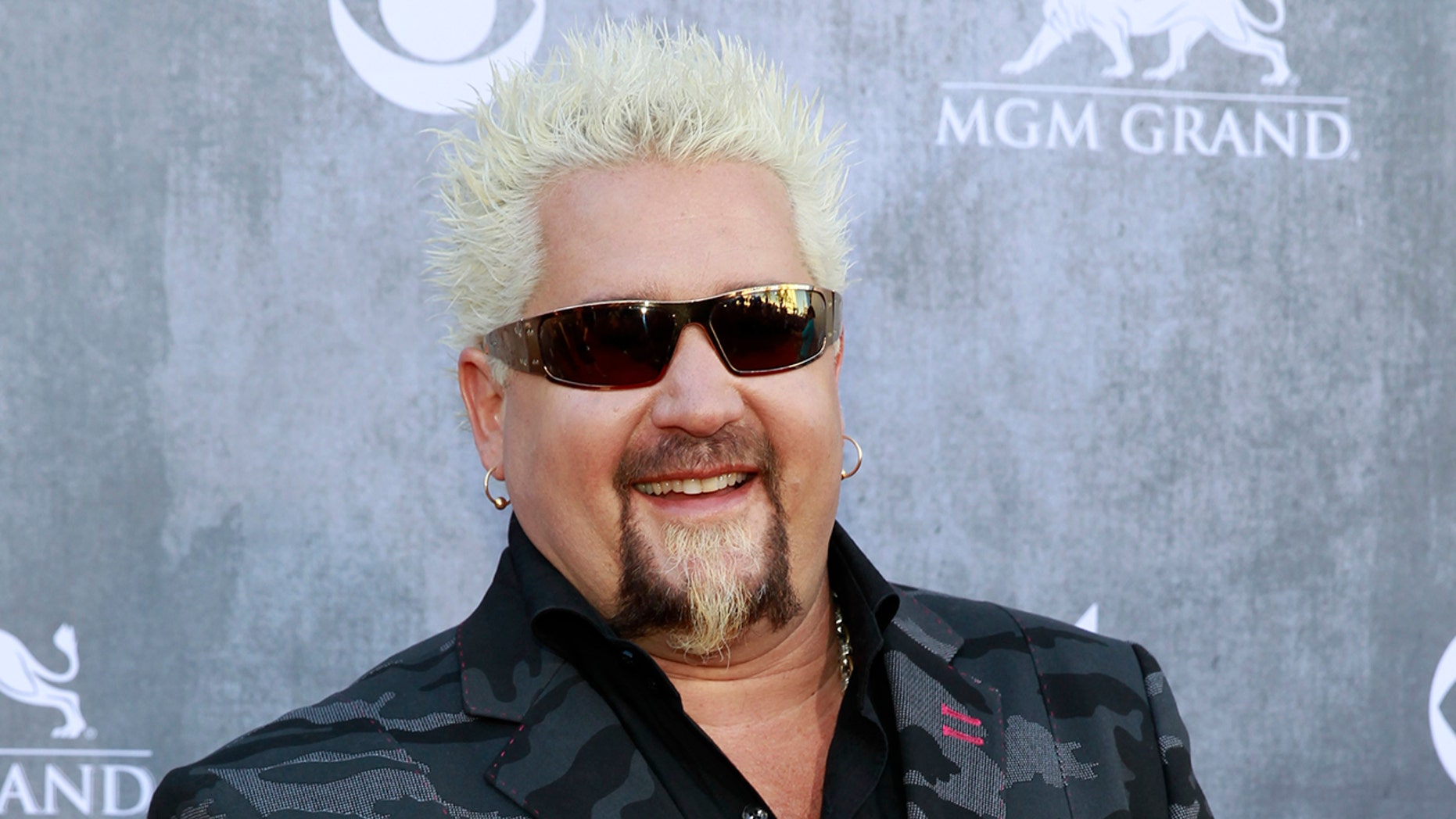 Guy Fieri was announced Monday as one of a handful of celebrities to be honored in the Hollywood Chamber of Commerce's Walk of Fame Class of 2019, Variety reports.
The 50-year-old celebrity chef will be inducted in the category of television.
Fieri has starred in a string of top-rated Food Network series, including the Emmy-nominated "Diners, Drive-Ins and Dives," as well as "Guy's Grocery Games," "Guy's Family Road Trip," and most recently, "Guy's Big Project" and "Guy's Ranch Kitchen."
PLANTERS CHEEZ BALLS ARE COMING BACK — IN APPROPRIATELY RETRO CANISTERS
The TV personality and father of two has also opened over 63 restaurants across the world, both in the United States and abroad, and on both dry land and abord cruise ships, according to Delish.
In 2017, he opened up a restaurant in the world's largest retirement community, which is home to around 119,000 individuals.
ANTHONY BOURDAIN PARTICIPATED IN 'DEATH RITUAL' ON 'PARTS UNKNOWN' MONTHS BEFORE SUICIDE
Furthermore, the Mayor of Flavortown has supported various charities over the years, including The Make-A-Wish Foundation, Best Buddies International, and his own, Cooking with Kids.
More recently, he teamed up with the Salvation Army in October of 2017 to cook for thousands of people who were evacuated from their homes during the California wildfires.
His signature spikey hair, sunglasses and goatee have even made him a fan-favorite Halloween costume, whichhe thinks is funny.
"It's cool. You gotta be able to laugh. You gotta be able to enjoy it," he once told People magazine.
FOLLOW US ON FACEBOOK FOR MORE FOX LIFESTYLE NEWS
A date for Fieri's ceremony has not yet been set, Variety reports. Other celebs getting their own star in 2019 include Robert De Niro, Candice Bergen and Alvin and the Chipmunks, among others.