Gloria Estefan's octogenarian mother spits mad rhymes as the 'Rapuela'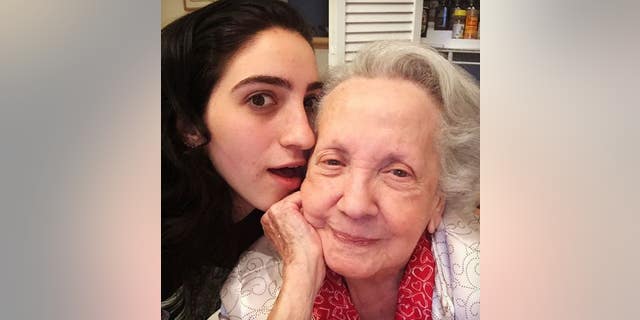 NEWYou can now listen to Fox News articles!
Who says you can't launch a rap career in your 80s?
If you're in the Estefan family, at least, anything seems possible.
Miami resident, Gloria Garcia Fajardo, 87, mother of the Cuban-American singer, songwriter, actress and businesswoman, Gloria Estefan, and grandmother to singer-songwriter Emily Estefan, has become a certifiable rap sensation on Instagram.
She raps under hashtag #Rapuela and the 4'6" grandma can often be seen in her videos wearing cool shades, rapping in Spanish and spitting some serious rimas while her granddaughter beat-boxes.
Estefan's daughter released her first single "F#ck to Be" in 2015, and has been showcasing her grandmother's skill on social media ever since.
Gloria Estefan and Emilio Estefan's Broadway musical "On Your Feet!," features scenes with Gloria's mom performing in some of the biggest nightclubs in Cuba prior to the revolution in 1959.
Because of Castro's takeover, Gloria Garcia left her dreams of a singing career behind and fled to Miami with her family, where she became a schoolteacher for the Dade County Public School system.
While Rapuela may rap in Spanish, her enthusiasm needs no translation.
As Garcia endsone of her granddaughter's posts, "Word!"
Like us on Facebook
Follow us on Twitter & Instagram