Gap ad featuring breastfeeding mom praised by Instagram users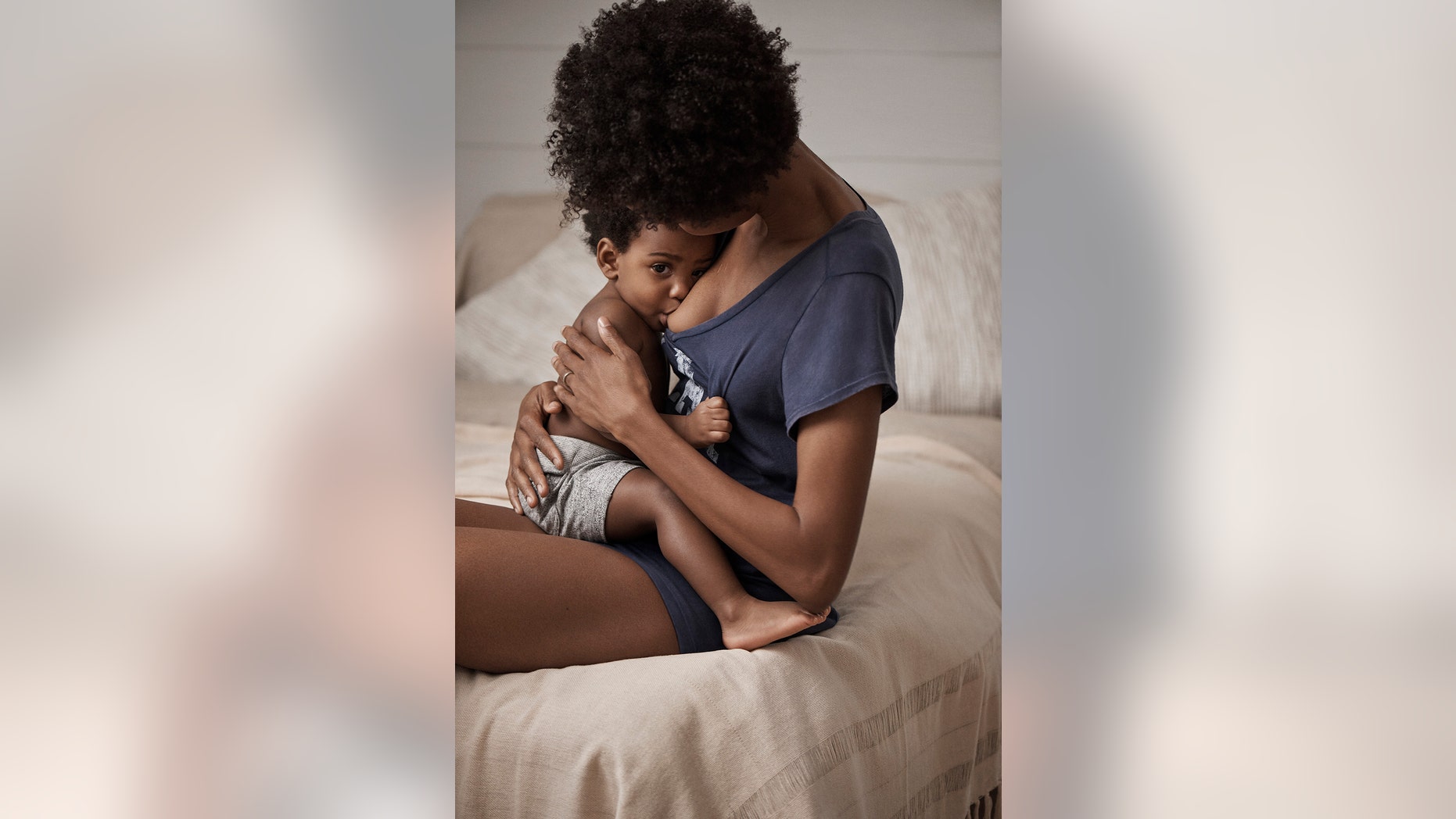 Gap customers and Instagram users alike have been heaping praise on the brand after the retailer shared an online ad showing a mother breastfeeding her son in a GapBody sleep shirt.
"Thank you for this," wrote one grateful commenter. "Everything about it makes my soul smile. Job well done @gap!"
The ad, which debuted in an Instagram post last week, features two photos of a mother modeling a v-neck sleep shirt from the brand's new Love by GapBody Line: the first depicts the woman carrying her young son; the second shows her nursing the child with the v-neck pulled down around her breast.
'CINDERELLA WEIGHT' IS A DANGEROUS VIRAL DIET GOAL, EXPERTS WARN
The post's caption makes no mention of the mom or the child, but instead boasts the construction and comfort of the Love by GapBody garments.
"Love your forever favorite. Pima cotton and a secret soft wash make these sleep shirts the ones you'll want to wear, keep, and love. Tap to shop," reads the message posted along with the photos.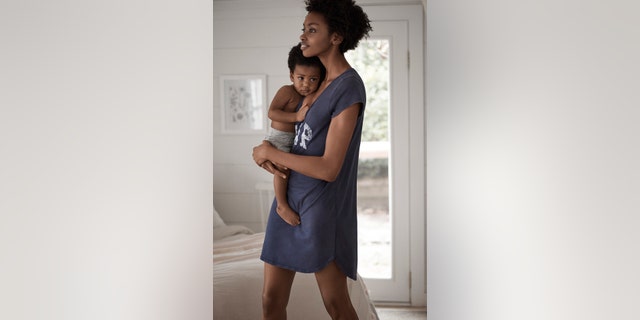 GLAM-SHAMING: IS IT A REAL THING?
Since debuting late last week, the post has already amassed more than 35,000 "likes," which, as People notes, is tens of thousands more than Gap's posts typically earn. The post has also garnered 2,300 comments, many from Instagram users praising the brand for "normalizing" the act of breastfeeding. Others simply thanked the Gap for the "beautiful" ad, or vowed to continue shopping at the retailer.
"Oh my stars. I love love love love this. It is beautiful and they both look so at ease. Thank you Gap for #normalizingbreastfeeding. Wonderful work!" wrote one user.
"Beautiful! I base my shopping on how easy it will be to breastfeed in," said another.
"Love that Gap chose an African American momma that nurses her baby!!! This makes me shop Gap!" exclaimed yet another mom, who added that she, too, is a nursing mother.
FOLLOW US ON FACEBOOK FOR MORE FOX LIFESTYLE NEWS
Gap, meanwhile, has stated the ad was designed to "encourage and empower" its female customers from all walks of life.
"We aim for the marketing around Love by GapBody to encourage and empower all women to be the woman they want to be as a friend, partner, wife, mother and voice in today's society," said a spokesperson for the company in a statement obtained by Fox News.
The company added that its Love by GapBody concept is still in the preliminary testing stages at a "small number of stores" in the United States.
"Love by GapBody aspires to give modern women luxurious comfort with intimates and loungewear that make her feel great in her own skin and confident in her true self," added a spokesperson. "We are excited to hear feedback on this new concept."