Couple celebrates 55th wedding anniversary at Steak 'n Shake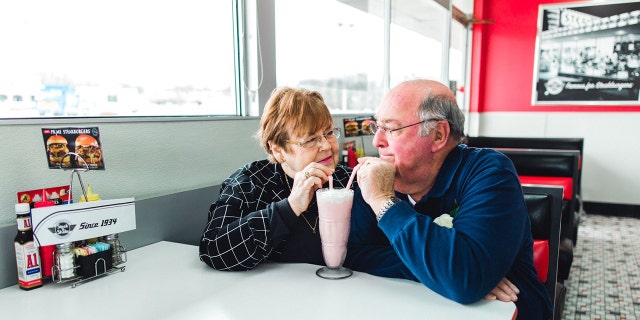 For one St. Louis couple, the only location fitting for their 55th wedding anniversary photo shoot was the grounds where they first met — Steak 'n Shake.
In early March, Elmer and Fran Armstrong celebrated the milestone with a series of portraits by their granddaughter, photographer Courtney Stepp, who recreated their first date at the restaurant.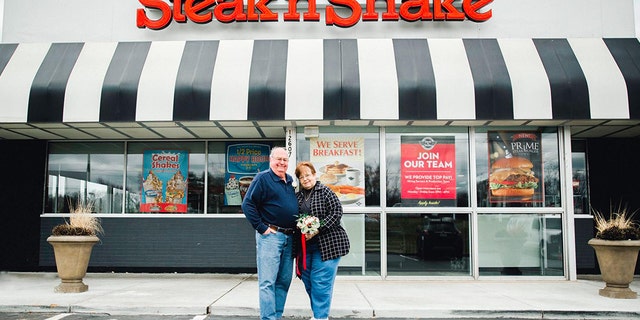 Sharing a burger and strawberry milkshake just like they did for their first meal together in 1962, and looking ever so in love, Elmer revealed to ABC News that the couple's first date wasn't quite so sweet.
'CURVY' INSTAGRAMMER'S INSPIRING MESSAGE ABOUT 'MR. 6-PACK' HUSBAND GOES VIRAL
The 75-year-old told the outlet that he met his future bride and her best friend outside of a local Steak 'n Shake near St. Louis in March 1962 and had a "sour conversation" where she "sort of ignored me," until Fran and her friend learned they shared a mutual friend with Elmer.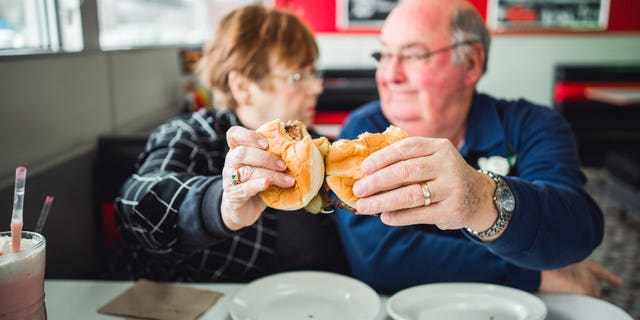 When Elmer's attempts to court the best friend flopped, she said "why don't you leave me alone and call Fran?" he recalls.
"So I did, and it's been downhill now for 56 years," Elmer joked.
Tying the knot on June 22, 1963, it has been happily ever after for the Armstrongs ever since. They went on to welcome two children and four grandchildren.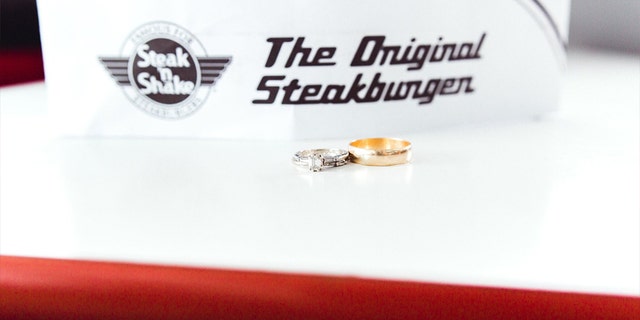 To mark the upcoming occasion, Stepp adored the idea of recreating and photographing her grandparents' first date "to show the world that true love can really last."
HEARTBROKEN MAN GIVING AWAY ILL-FATED ENGAGEMENT RING IN CONTEST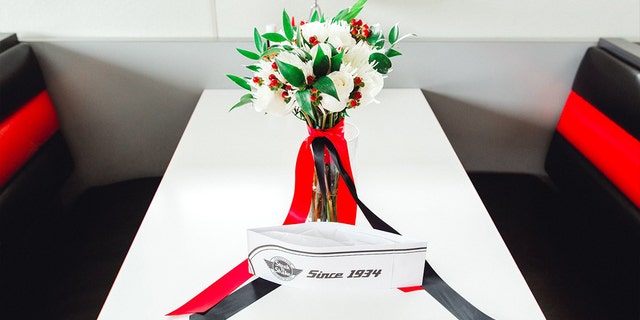 "They are super good friends. They get along so well. They truly care about one another," the 24-year-old told Inside Edition of their strong bond. On the day of the photo shoot, Stepp said the pair had a blast simply being together.
"They were giggling and having so much fun during the photo shoot and reminiscing on old memories," Stepp said. A bouquet for Fran and a boutonnière for Elmer for the shoot gifted by a friend made the images all the more sweet.
FOLLOW US ON FACEBOOK FOR MORE FOX LIFESTYLE NEWS
In an entry on Stepp's blog, Fran, also 75, shared her secret for making a marriage last for more than half a century.
"Our advice on making marriage and love last this long is, "Stick together through the thick, respect each other, be kind, and tomorrow will be another day," she advised.
For their part, Steak 'n Shake did not immediately return Fox News request for comment.