Brazil's 'human Barbie' says she has never had plastic surgery or starved herself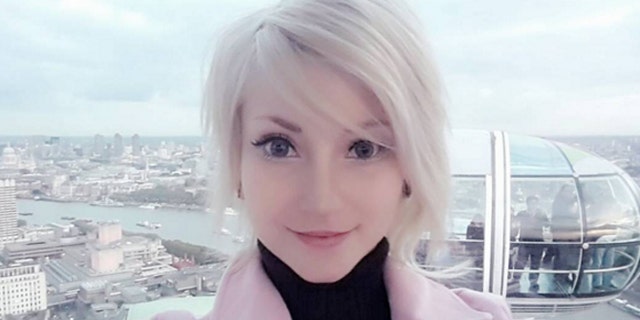 A Brazilian woman, who has been called a "human Barbie," claims that despite her 20-inch waist and 32F bra size she has never had plastic surgery or starved herself.
While she admits to wearing contacts to give herself "blank eyes," 23-year-old Andressa Damiani says that her doll-like features – from her longs legs up to her huge eyes – are all real.
Damiani said that the reception to her doll-like looks has been met with mixed reviews in her native Brazil.
"People don't believe me when I say I have never had any plastic surgery and they think I starve myself because I'm so thin. They call me a liar," she said, according to the Daily Mail. "I've also had strangers tell me they are disgusted to look at my face and they fear me when they see me walking past. People run away when they see me."
She added: "People think I'm insane and I only care for beauty but they shouldn't be afraid … I want to show the world that everyone can be a doll. You don't have to be skinny or blonde — just create your own look and be happy."
The veterinary physician by trade has a YouTube page with more than 600,000 subscribers on which she shows viewers how she turns herself into characters like Elsa from "Frozen."
To make herself resemble the Disney princess, Damiani wears blue contact lenses and uses a white eyeliner pencil on the waterline. Afterward she mixes three different shades of eyeshadow followed by a dark purple shade to give her eyes depth.
Winged eyeliner and false eyelashes are then applied along with dark brown shadow under the eye and the lower lashes are glued on below the natural lashline to give the illusion of bigger eyes. She finishes off the transformation with a pink lipliner and lipstick.
"For as long as I remember I have always looked like a doll. I hardly wear any heavy make-up on a daily basis, I don't diet and I walk my dogs for exercise," she said. "I like resembling a doll and I receive many lovely messages from fans."
Damiani said that growing up she didn't have many friends and was alienated by her classmates because of doll-like looks. She put her insecurities aside when she reached her 20s and decided to embrace her look.
"I realized that it was time to highlight the human doll features that I had, rather than fit in with the common beauty standards that I could never reach," she said. "Looking like a human doll has helped my self-esteem. Feeling pretty and confident is important and not as futile as some may think. I feel pretty this way."