'Beauty sick': 5 ways parents can better their daughters' self-esteem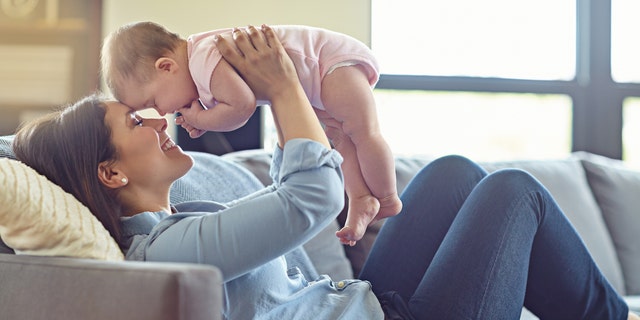 Those heels are killing your feet. Wait, should you take the bread off your sandwich or do you "get to" eat it today? And is it you, or are people looking at how your butt looks in your jeans? With this stream of thinking, it's hard to pay attention to anything else.
The idea that women devote much of their mental space to how they look is at the forefront of the new book "Beauty Sick: How the Cultural Obsession with Appearance Hurts Girls and Women." The author, Renee Engeln, PhD, a professor of instruction in the department of psychology at Northwestern University, makes the case that society presses upon girls from a young age that beauty is everything — only to call them superficial for doing so when they grow up and make it a priority.
INSTAGRAM USER HAS POWERFUL MESSAGE FOR WOMEN STRUGGLING WITH BODY IMAGE ISSUES
More critically, the ramifications of beauty sickness include eating disorders and disordered behaviors around food; body worries are linked to depression, particularly in adolescent girls. Plus, there's social anxiety, fear people are looking at you in a sexual way, and safety concerns, Engeln told Fox News.
And then there are the everyday consequences. "We have this limited amount of time on the planet to do what we need to do. We're making a trade-off and losing the ability to spend our mental resources on doing something else," Engeln said. Basically, when you're so concerned that your looks or weight aren't measuring up, what aren't you focusing your energy on? That's right: your hopes, dreams, values and ambitions.
WOMAN CALLS STRETCH MARKS 'GLITTER STRIPES' IN VIRAL BODY CONFIDENCE POST
If you're a parent with a daughter, you can start making small changes to your own behaviors to battle back — and, hopefully, instill in them a stronger sense of self-esteem. "A lot of women fear passing [these beliefs] onto their daughters," Engeln said, but "mothers have a lot of power to set a new tone."
Here are five things you can do, whether your daughter's a teen, tween — or a toddler:
1. Avoid praising her looks as No. 1.
Challenge your tendency to talk about her appearance. "When you comment on it, it's a sign that that's what you find important. Focus on all the other wonderful qualities of your daughter," Engeln advised.
2. Rethink the dress.
Yep, little girls are cute with giant bows on their heads and frilly dresses, but if she looks uncomfortable wearing it or finds it hard to play in it, consider the message it sends: that beauty is about discomfort and "how you look is more important than how you feel," Engeln said. Try to dress her in clothes that allow her to move freely.
MODELS FIRE BACK AT CRITICS WITH POWERFUL INSTAGRAM PROMOTING BODY CONFIDENCE
3. Refine social media.
"Adolescence is where the trouble really starts," Engeln said. Talk to your daughter about what she's posting on her social media accounts and why. "If the answer is she's posting a photo because she want people to say she's attractive or sexy, say, 'Let's think carefully about that,'" she advised. Posting these types of photos feeds a cycle of needing more and more affirmation, which doesn't feel good in the long run.
4. Get dads in on it, too.
Fathers who treat their wives with respect, care and affection go a long way in teaching daughters to feel good about themselves. Men can think about how they're talking about other women, too. The idea is to teach young girls that it's not the girl's job to focus on how they look — and for men to comment on it, Engeln noted.
FOLLOW US ON FACEBOOK FOR MORE FOX LIFESTYLE NEWS
5. Rethink your self-talk.
We learn a language of self-loathing from the women in our lives — and we can unlearn it, too, Engeln said. For moms, "it's OK to struggle with your own body image, but your daughter doesn't need to hear it," she said. "Every time you talk about your body, it makes them think about theirs."