Article about Meghan Markle's 'single gray hair' sparks backlash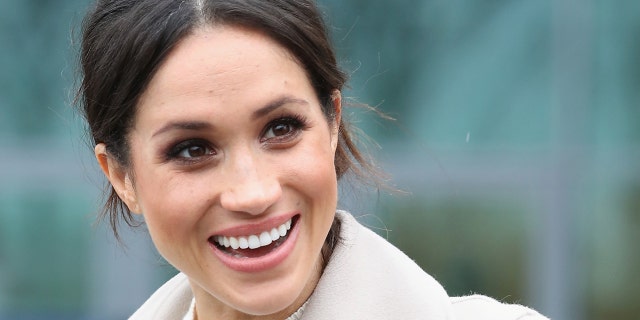 NEWYou can now listen to Fox News articles!
It seems no one can stop talking about Meghan Markle. With her royal wedding to Prince Harry quickly approaching, everything the former actress does or wears makes headlines. But one article in particular about the bride-to-be's hair is receiving a lot of criticism online.
TIFFANY TRUMP'S WHITE HOUSE PORTRAIT DRAWS MIXED REVIEWS
The story, which ran on Marie Claire's website Thursday, is titled "Meghan Markle Has a Single Gray Hair — And it's magnificent." The author, Sally Holmes, doesn't seem malicious with her piece, as she points out that Markle's gray hair makes her seem more "human" and relatable.
"Who knows if Meghan Markle is choosing to just own it, not waste the time and money on such frequent upkeep, or, just doesn't notice because it's ONE HAIR. But, either way, it's nice to see she's a regular person with a few stray grays, just like everyone else!" Holmes wrote.
But despite the author's intentions, the article received a lot of backlash on social media. Many people are upset that the magazine bothered to even call out Markle's gray hair in the first place. Others joked about the non-news nature of the story.
FOLLOW US ON FACEBOOK FOR MORE FOX LIFESTYLE NEWS
This isn't the first time Markle's hair has been the topic of debate.
The future royal has often stepped out sporting non-traditional messy buns at public outings, which many claim breaks tradition. But being in the public eye, Markle will likely always be under constant scrutiny no matter what she does, so this likely isn't the last time you'll hear about it.