Are you ready to WIN the Hispanic Market or Lose It?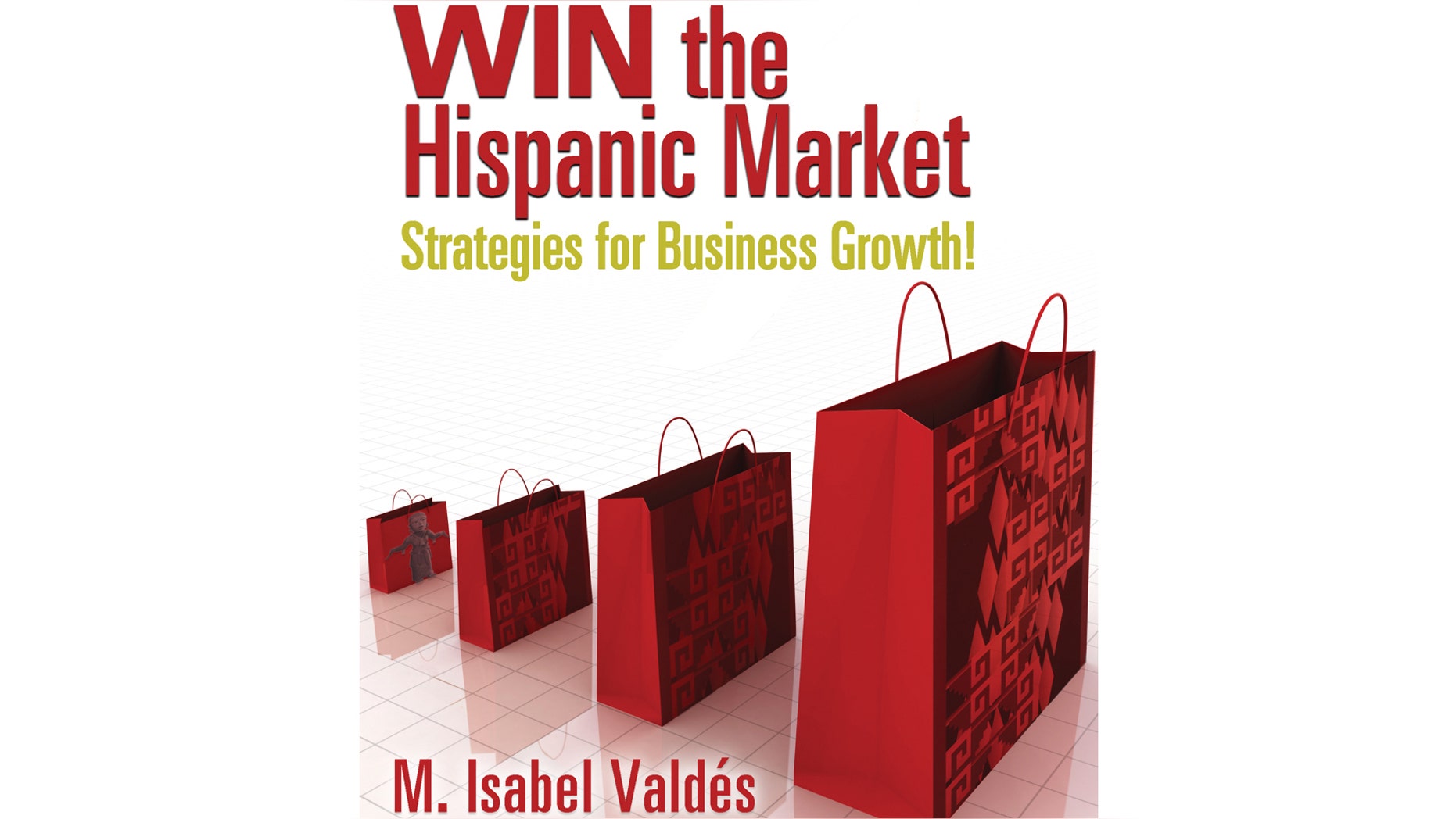 Addressing the Hispanic market is a core business issue.  In years gone by, the Hispanic market was a niche market, a "nice to have."  As the market grew it became, and remains, an important source of top line growth in revenues and bottom line growth in earnings.  Now, for many companies, the Hispanic market is the difference between making money and losing money.  A critical question facing major organizations in America is: Are you ready to win the Hispanic market or are you ready to lose it?  For organizations who want to succeed in the Hispanic market there is a roadmap in the form of a new book called WIN! The Hispanic Market: Strategies for Business Growth.
WIN! The Hispanic Market, the fifth book by noted Hispanic market authority M. Isabel Valdés, was recently launched at an event in Washington, D.C. The launch, which was attended by dozens of Hispanic leaders, took place at the National Council of La Raza and was co-hosted by Janet Murgia, CEO of NCLR and Carlos Orta, CEO of the Hispanic Association on Corporate Responsibility.  Carlos Orta introduced Isabel Valdés as "…a long-time friend whose tireless work has left a legacy in this country."
Valdés literally "wrote the book" on the Hispanic market.  She is a pioneer in the field of In-Culture Marketing and is one of the top experts in the field of Hispanic marketing.  Her previous books included The Hispanic Market Handbook, Marketing to American Latinos, A Guide to the In-culture Approach – Part 1 and Part 2, and Hispanic Customers for Life, A Fresh Look At Acculturation.
If you're organization is serious about winning the Hispanic market, WIN! The Hispanic Market is a must-read.  The book features contributors from many fields including marketing, advertising, manufacturing, retail, new technologies, new media, and market research.
At the book launch event, Isabel Valdés pointed out: "What is surprising is how many U.S. corporations still ignore the $1.3 trillion U.S. Hispanic consumer market."  A common thread in her book and among some of the discussions at the launch reflected a concern that far too many companies cannot do a good job measuring the results in their Hispanic marketing efforts—because current data tend to be either flawed or incomplete.  "Companies need to have better metrics and diagnostic tools to plan for and track with high reliability their multicultural ROI strategies. This will allow companies to better understand how the Hispanic population can more positively impact their growth, and their bottom lines," Isabel noted.
Marie Quintana a contributor to the book who is the CEO and president of the Quintana Group, and former Senior Vice President of Multicultural Sales at PepsiCo agreed. "Unfortunately, these data gaps make it difficult to measure the success of Hispanic retail initiatives because all or most of the micro-stores, convenience stores, and other Hispanic store formats are not included in most data sets of syndicated store data. Companies must rely on their primary research - which is expensive and complex to execute – in order to "figure it out" and see how Hispanic market sales meet the ROI and sales goals as well as how Hispanics are different or similar in their shopping habits and preferences from non-Hispanic shoppers."
The book has seven chapters and provides in-depth coverage of a variety of key perspectives on winning the Hispanic market.  One of the most compelling chapters of the book, called "New Census – New Technologies – New Tools", has a section called 21st Century Segmentation for a Multi-dimensional Consumer.  Written by Cesar Melgoza, CEO and Founder of Geoscape, the section articulates a new framework to transform segmentation so that it reflects the realities of the multicultural America of today rather than the predominantly mono-cultural America of the past.  Melgoza addresses key strategies like adding in-culture to economic and demographic databases and factoring in acculturation and Hispanicity.  He also provides a summary of the Geoscape American Marketscape Data Stream (AMDS), a cutting edge tool that enables marketers to analyze metrics from the block level to the country level and includes elements like acculturation, language use, localized income, socioeconomic strata, technology adoption, and consumer spending.
Is your organization ready to win the Hispanic market or are you ready to lose it?  In her endorsement of the book, Monica Lozano, CEO of impreMedia and a board member of both Disney and Bank Of America, provided a strategic perspective, saying, "Success in business today requires not just the understanding of the potential of the Hispanic market, but its complexity as well.  Isabel Valdés brought together nearly 20 Hispanic marketing experts to lay out a clear and cogent blueprint for successfully penetrating this market and debunking the old stereotypes about Hispanics.  This new collaborative work brings a modern awareness to the concepts of language, acculturation, technology, media, engagement, and targeting.  Another must read."
Pablo Schneider is President of Corporate Creations International.  He is also a public speaker and serves as contributor to media outlets that reach four million people.
Jake Beniflah is the Executive Director of the Center for Multicultural Science.
Follow us on twitter.com/foxnewslatino
Like us at facebook.com/foxnewslatino