American women think Meghan Markle's wedding dress will look very traditional, survey finds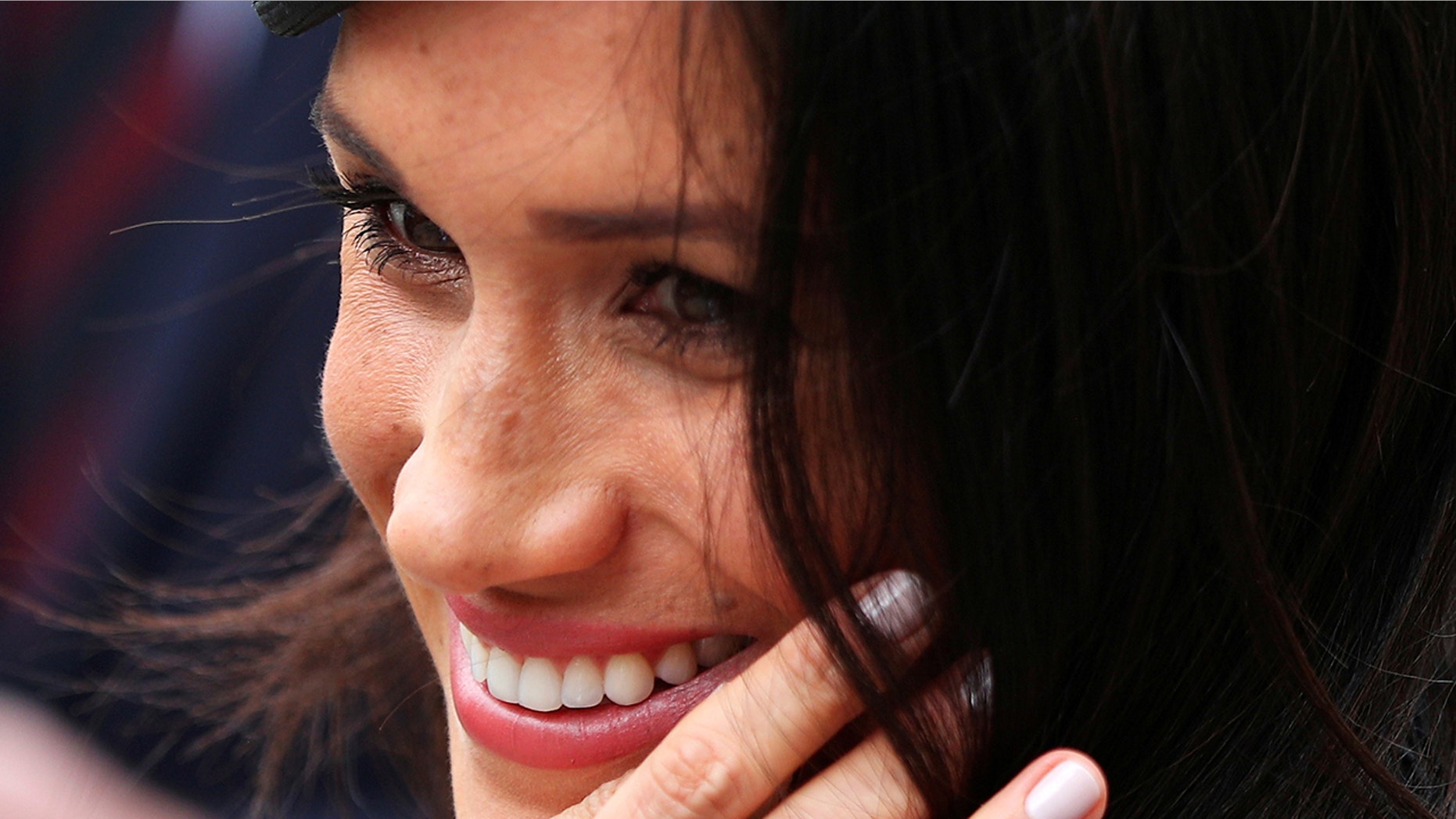 As royal wedding fever grows, speculation over Meghan Markle's gown is running rampant. Will she wear a lace princess ballgown like Kate? Will she draw inspiration from the glamour of her Hollywood background? Or will she borrow something from Diana's wedding day style?
Well, according to a survey of 2,000 American women, Markle's fellow Americans are predicting a fairly traditional look for their homegrown princess-to-be.
Asked what they believed will be the gown's style, the top pick for the silhouette is ballgown, while most also predict a V-shaped neckline. Long, fitted sleeves and a natural waistline are also Americans' best guesses for the royal wedding dress.
PICS: LEGOLAND RESPONDS TO CRITICISM OVER MEGHAN MARKLE LIKENESS
Rumors have been circulating over who will design Markle's dress, as well. Speculation in the media is leaning toward Ralph & Russo, who designed the dress Markle wore for her engagement photos, and the research, which was conducted by OnePoll in conjunction with PreOwnedWeddingDresses.com, ranked Ralph & Russo as number three.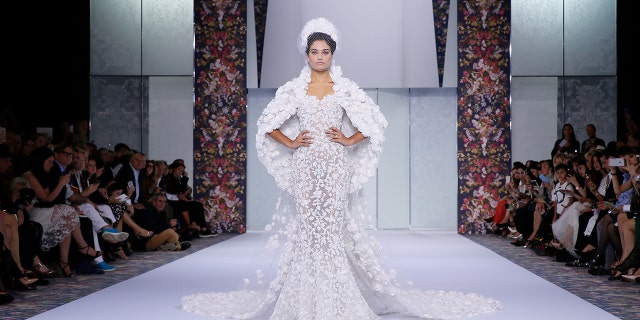 It turns out more Americans think that Victoria Beckham or Alexander McQueen are likely to make Markle's dress instead.
More than a third of Americans believe that Markle will pay tribute to her American heritage with some aspect of the dress — be it the designer or the style — while another 40 percent think she will take some direct influence from royal weddings past.
Over half of respondents guess that Markle will incorporate something from her husband-to-be's late mother Princess Diana's wedding day look for her own, while 17 percent think that she might draw her inspiration from Kate Middleton's dress.
Josie Daga, founder of PreOwnedWeddingDresses.com, added that Markle's dress could influence upcoming fashions in a big way.
"Kate Middleton's wedding gown style had an immediate global influence on wedding dress trends. Given Meghan Markle's American roots and Hollywood background, we expect that her gown could have an even larger impact on dress trends.
"PreOwnedWeddingDresses.com saw a 450 percent [increase] in searches for gowns like Kate Middleton's within hours of her gown's debut. Since [our] gowns are available with no salon wait time, we predict we'll see brides searching … immediately to replicate Meghan's style."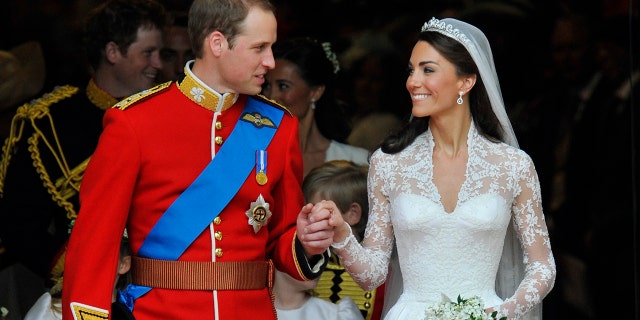 MISS BUMBUM, THE ANNUAL BRAZILIAN BIKINI CONTEST, FACES BACKLASH OVER TRANSGENDER CONTESTANTS
But, while women might have their own idea of what Meghan should be sporting on her big day, they have some different style standards for themselves — a fact revealed when they were asked to choose the look of their own wedding gown for if they were walking down the aisle this year.
The most popular silhouette among American brides is currently the fit and flare, followed by their pick for Meghan: the ballgown. As for the sleeves, the most popular style is to do away with them entirely and wear strapless.  Long sleeves and bell sleeves are tied for second most popular, however.
Some are even throwing tradition to the wind, with 14 percent saying they would go with a tea length or even shorter skirt on their wedding gown.
And this isn't the only tradition that many women are thinking of leaving behind. Only 61 percent of millennial brides are following the tradition of something old, something new, something borrowed, something blue.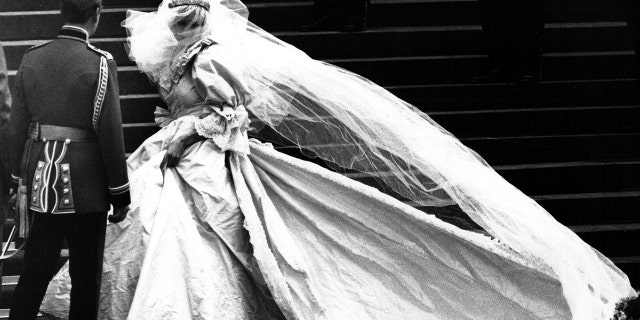 Other traditions that young brides don't feel compelled to adhere to are throwing the bouquet and tossing a garter (just 47 percent want to), wearing a veil (48 percent) and waiting until the ceremony to see the groom (55 percent).
Interestingly, some traditions are more likely to be kept up by millennial brides than women getting hitched at a later age. Forty-three percent of millennials think the dress needs to stay under wraps before the big day, as opposed to just 36 percent of those over 45.
Younger brides, too, are more likely to be looking to Meghan Markle for dress inspiration than those over 45 (19 percent compared to 10 percent). In fact, millennial brides are nearly three times more likely to take inspiration from royal weddings in general.
"Nearly two-thirds of women agree that Meghan Markle's wedding dress is bound to have an impact on bridal gowns for years to come," explains Josie Daga, founder of PreOwnedWeddingDresses.com. "Between that and the pure romance of Meghan and Harry's love story, it's no surprise we all can't stop speculating on the dress."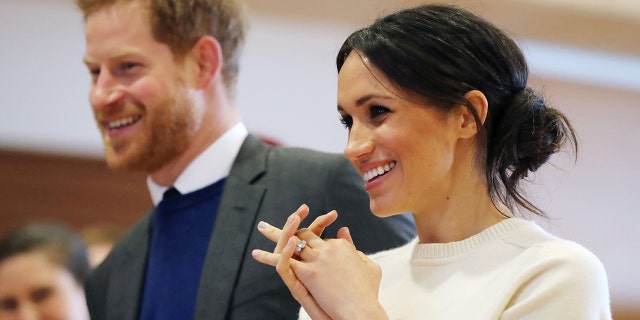 FOLLOW US ON FACEBOOK FOR MORE FOX LIFESTYLE NEWS
Of the women who have already taken a walk down the aisle, two out of five admit that there are things they would have changed about their wedding day looking back. Of those ladies, more than a third (38 percent) say they would have worn a different dress.
The venue (36 percent), the number of guests (28 percent) and their wedding hairstyle (25 percent) were other aspects that former brides wish they could have done differently.