Retired soccer star Lauren Holiday opens up about health scare during pregnancy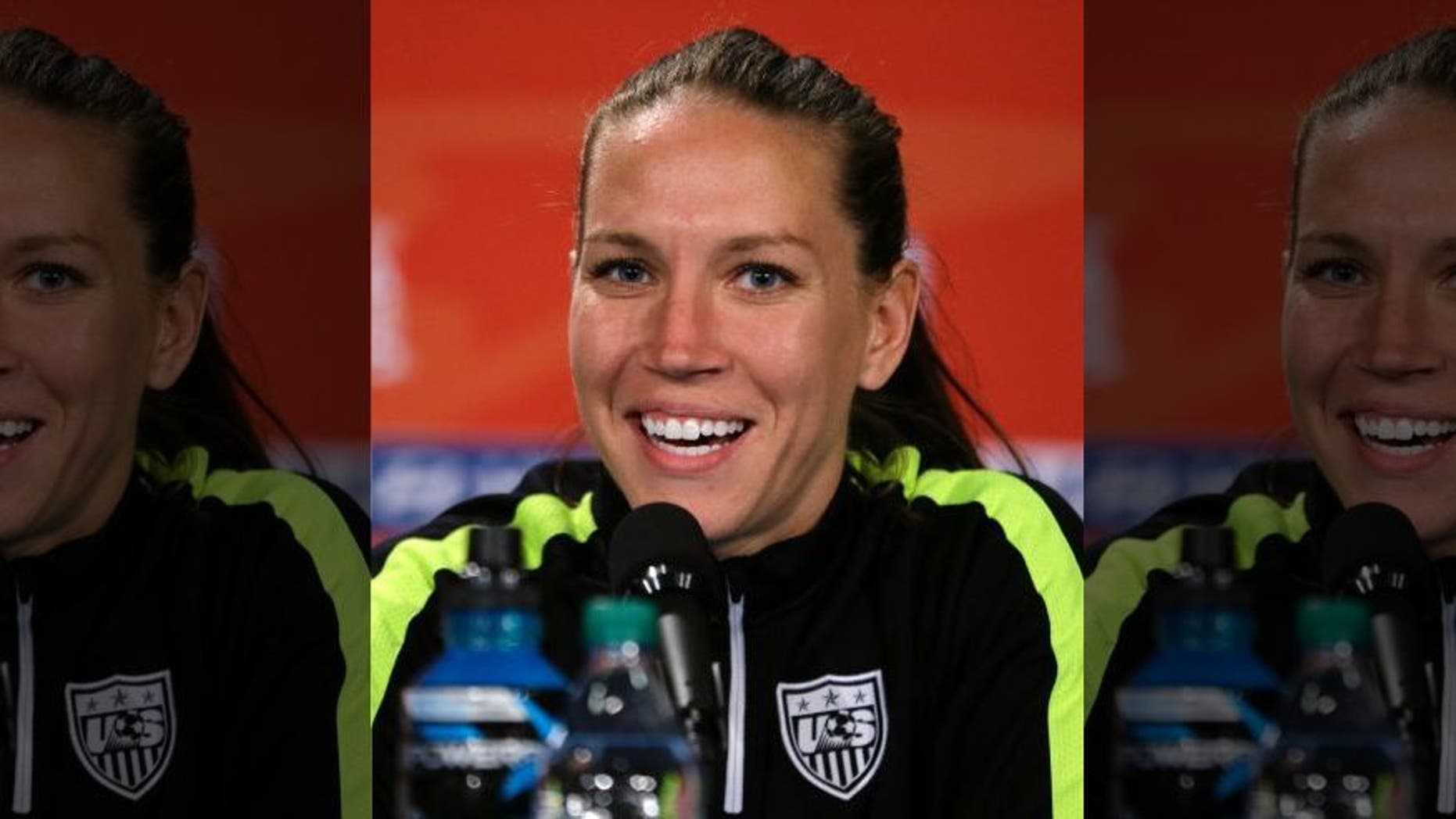 A retired U.S. women's soccer star who was diagnosed with a brain tumor six months into her pregnancy last year is opening up about the fears and concerns she had for her unborn daughter and self during the ordeal. Lauren Holiday, 29, gave birth to daughter Jrue Tyler Holiday in September and had the tumor removed in October.
"I have never quite known suffering like I experienced the last 6 months," Holiday, a member of the 2012 and 2008 U.S. Olympic gold medal teams, posted in part on Instagram Saturday. "I can remember countless nights repeating 'there may be pain in the night but joy comes in the morning.' I remember half believing it and half still in disbelief that this was my life."
The post accompanied a photo of Jrue, who is Holiday's first child with her pro-basketball player husband Jrue Holiday. The pair met while attending UCLA and married in 2013. Holiday retired from professional soccer last summer to focus on their family. After revealing that she was diagnosed with a benign meningioma, Jrue said he was taking a leave of absence from the New Orleans Pelicans to help his wife recover.
Her tumor was removed by doctors at Duke University Hospital in October and Jrue has since returned to his team.
"I memorized scripture and some days my faith felt unshakable and others I was scared to death," Holiday wrote in her post. "Every time I see this smile I'm reminded that joy does come in the morning. Maybe not the next day, maybe not even the next month but it comes. I can't imagine what heaven will be like if this is the joy I get to experience on earth. Psalm 30:5."