Couple's IVF-themed pregnancy announcement goes viral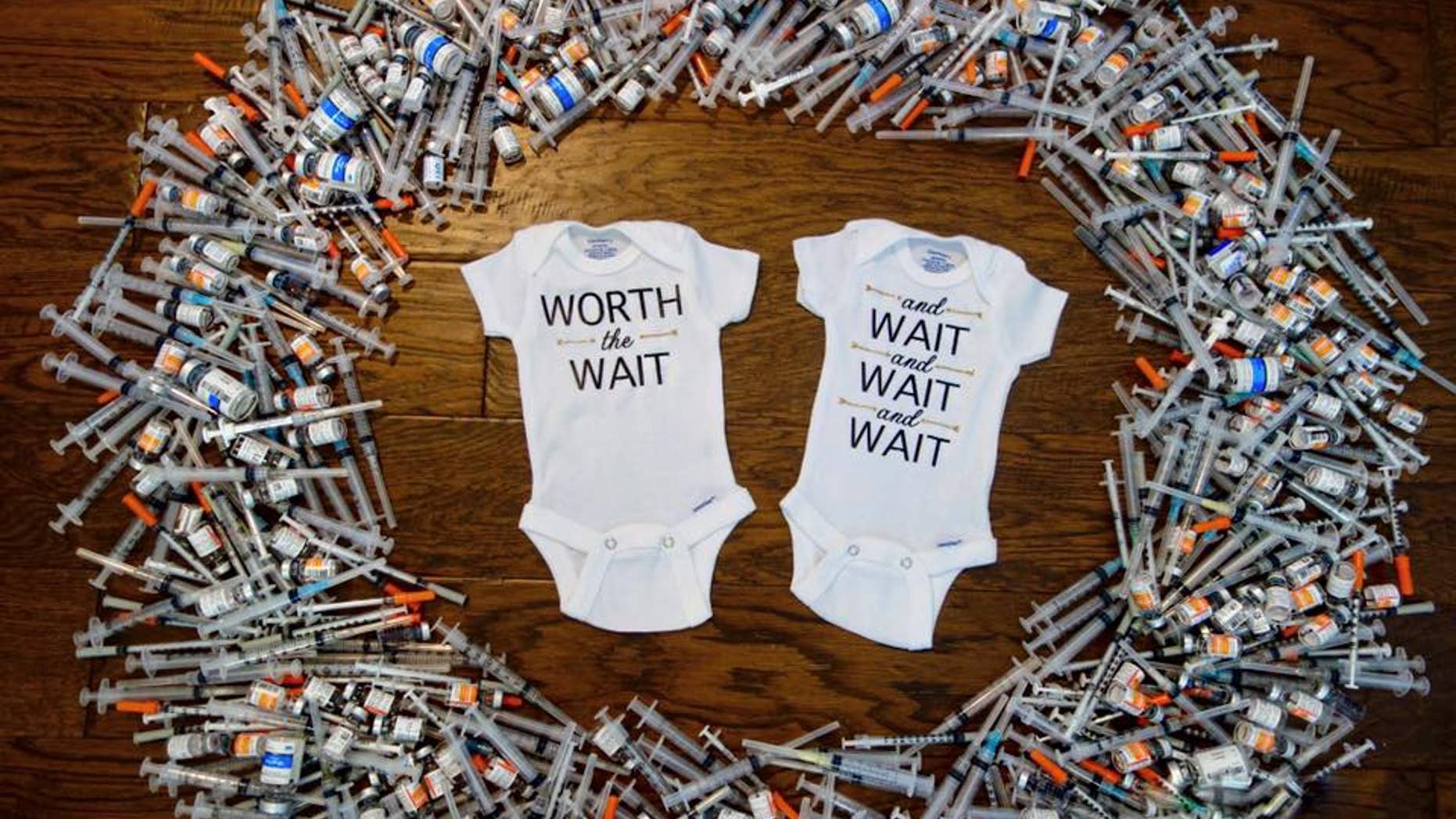 An expectant couple's post on the anticipated summer arrival of their twins has been celebrated by thousands on social media for their openness about infertility and the struggles they faced while trying to get pregnant. In their post, Lauren and Garyt Walker placed two onesie's inside a circle of 452 needles that they used during in vitro fertilization (IVF) treatment.
"We thought about how to announce our two miracles to the world," Lauren wrote in the Feb. 9 post. "Everything we could think of fell short of doing them justice. Doing ourselves justice, for every trial and tribulation we have been through these past years. Taking out these needles by the handful to take this photograph was… surreal."
Lauren shared that the couple had been trying to conceive for 953 days, had undergone a corrective surgery, two rounds of IVF and three failed embryo transfers.
"I sat down, looked at it and started to cry," Lauren wrote. "Not because I was sad about what it took to get here, but because it was a representation of my world, our world, for the past two and a half years staring back at me. There was a lot of pain, hope, and fear behind each of these needles."
Lauren shared that they are expecting a boy and a girl in August, and plan to name them Duke and Diana.
"The hardest part of the journey wasn't having to do IVF," she wrote. "Getting to that fork in the road is heartbreaking and difficult for anyone, but it was not my darkest hour. My darkest hour was going through an entire cycle and losing embryo after embryo; 5. Coming so far only to miscarry. Getting to where all the hope, the money, all of what could have been your children were gone. The End."
Lauren said she shared their story in the hopes of helping other couples that are struggling. Her post has gotten more than 1,000 likes and 225 shares, with other commenters sharing their IVF stories.
"For anyone struggling, may our story give you comfort and hope," she wrote. "They say 'When you ask God for something He either says 'yes' and gives it to you. Or he says 'OK' and makes you wait. Or he says 'no,' makes you wait longer, and gives you something better.' Had he answered or [sic] prayers way back then, in 2015, we wouldn't have these two angels on their way today."