Pomegranate seed oil doesn't cool hot flashes, study finds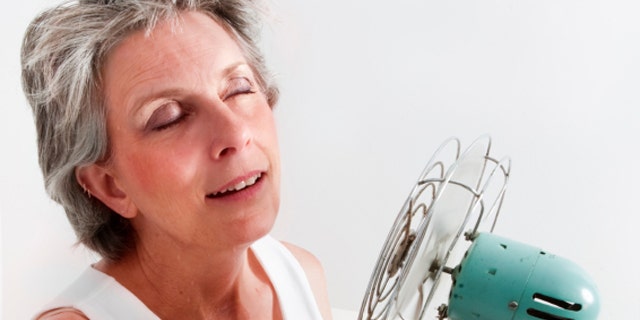 NEWYou can now listen to Fox News articles!
Women taking pomegranate seed oil, marketed as an alternative remedy for menopausal symptoms, got no more relief from hot flashes than women taking a pill containing sunflower oil as a placebo, according to an Austrian study.
The study, in which women took the pomegranate seed oil -- which is rich in plant compounds called phytoestrogens that mimic estrogen -- twice a day, was the first clinical trial of the remedy and appeared in the journal Menopause.
As many as 85 percent of women experience hot flashes -- a sensation of heat, often accompanied by sweating, rapid heartbeat and anxiety -- many times a day before, during or after menopause.
"In postmenopausal women, pomegranate seed oil does not significantly reduce hot flashes within a 12-week observation period, but further studies are needed to investigate the long-term effect," wrote lead researcher Leo Auerback at the Medical University of Vienna.
His team followed 81 postmenopausal women aged 45 to 60. All the women experienced a minimum of five hot flashes a day, and had gone at least 12 months since their final menstrual period.
Each participant kept a diary of menopause symptoms and took two 30-milligram capsules of pomegranate seed oil or placebo pills daily for 12 weeks. At the start and the end of the study period, the researchers also tested their hormone levels.
At the beginning of the study, women in the treatment group reported having an average of 11.1 hot flashes a day, and women in the placebo group reported 9.9 hot flashes each day, on average.
After 12 weeks, the women taking pomegranate seed oil saw a nearly 39 percent reduction on hot flashes, to 6.8 per day, while women in the placebo group saw a drop of nearly 26 percent, to an average of 7.3 a day.
The 13 percent difference between the effects seen in the two groups was too small to credit pomegranate seed oil with any real benefit, the researchers said.
The study found no differences between the participants' hormone levels before and after the 12-week treatment, although the women on pomegranate seed oil did report a statistically significant improvement in sleep quality and related symptoms.
The researchers added that the marked drop in hot flashes seen in both groups was likely attributable to a so-called "placebo effect" -- a trend seen in most studies of treatments for menopausal symptoms that include a placebo control.
"Like most herbal remedies, there is no clear evidence that it is effective at reducing menopause symptoms," said Silvina Levis, who specializes in geriatrics at the University of Miami Miller School of Medicine in Florida but did not take part in the study.
Previous research has found that soy supplements and red clover extract, which also contain phytoestrogens, are not effective at reducing menopause symptoms such as hot flashes.
The current study was funded by German herbal supplement maker PEKANA, which also supplied the supplements.
Currently, only hormone therapy -- medications containing synthetic estrogens -- is approved for the treatment of hot flashes in the United States.