Paralyzed Michigan college student campaigning to win new mobility van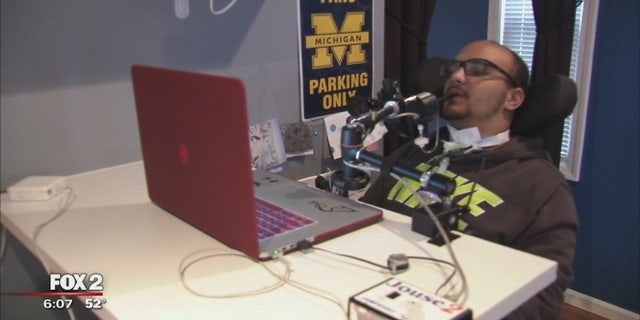 NEWYou can now listen to Fox News articles!
When he was 15 years old, Drew Clayborn was practicing a backflip for a school musical when he suffered a spinal cord injury that left him paralyzed. Six years later, he's succeeding as a biomathematics major at the University of Michigan, but a recent setback is keeping him from reaching his goals— his handicap accessible van is 14 years old and unreliable.
Now, Clayborn is hoping to win a new van through a contest sponsored by nonprofit The National Mobility Equipment Dealers Assocation during National Mobility Awareness Month.
"It's not like I can get in any old car or any old van," Clayborn told Fox2. "It has to be one with a lift."
The former football and basketball player played tuba in the marching band before the accident, according to his website, The Drew Crew.
If Drew gets enough votes, he'll be one of three recipients of a custom wheelchair accessible vehicle.
"He would have transportation that would last him through grad school and hopefully into the work force," Ledon Clayborn, Drew's father, told Fox2, "which is huge. He has to have his own transportation, and it has to be reliable."