Paralyzed Texas man dances with bride at wedding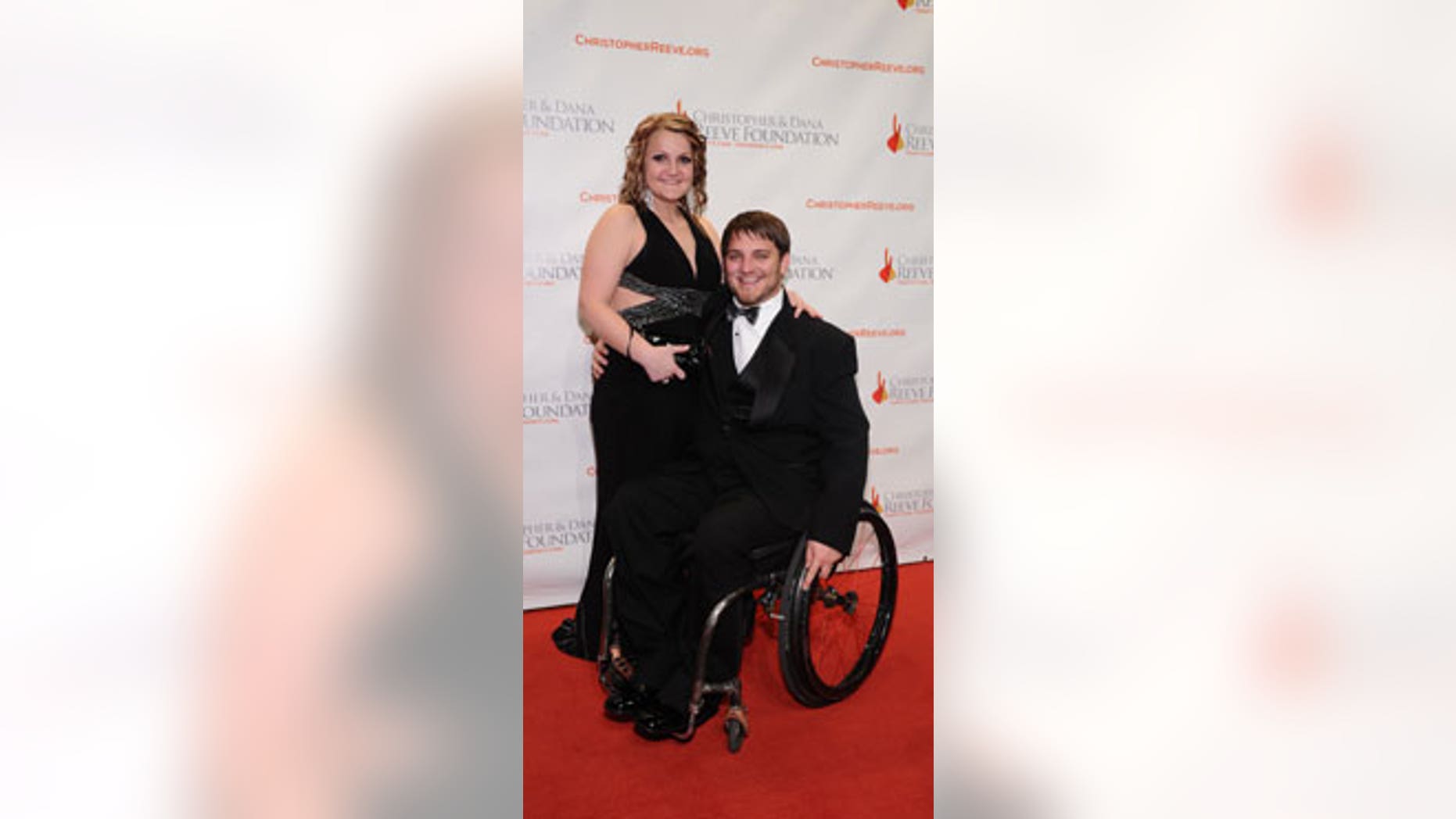 Six years after a motocross accident left him paralyzed, a Texas man stood during his wedding ceremony and danced with his bride. The touching moment came thanks to an experimental electrical implant in his spine.
In 2010, Kent Stephenson, 28, underwent the procedure at the Frazier Rehab Institute in Louisville, Kentucky, FoxNews.com reported in August. Doctors used an epidural stimulator— a box-like device implanted in the spinal cord— to send electrical currents through his spine to initiate movement. In his first test with the device, researchers asked him to pull his leg back, and he did.
"Everyone in the room was like, 'Holy crap,'" Stephenson, of Mount Pleasant, Texas, told FoxNews.com. "It was mind blowing."
Stephenson married Misti Richeson, 26,  on March 12, using a special stand to partially prop himself up during the ceremony and sat after he kissed the bride.
"Everybody was crying, everything went silent but all you could hear is people crying," wedding photographer Allix Ruby told ABC News, adding that Stephenson, too, cried at seeing how beautiful his bride was.
At the wedding reception, Stephenson again used the special stand to dance with his wife.
Months before his wedding, Stephenson told FoxNews.com that he was rigorously training to be strong enough to stand.
"From day one, I always said I was going to walk again, and I still say that now," Stephenson told FoxNews.com, "and it's kind of crazy to look back because everyone looked at me plain in the face and said, 'You have a good attitude,' and said, 'You messed your back up, and it's not gonna happen.'"