New animal virus found on 74 British farms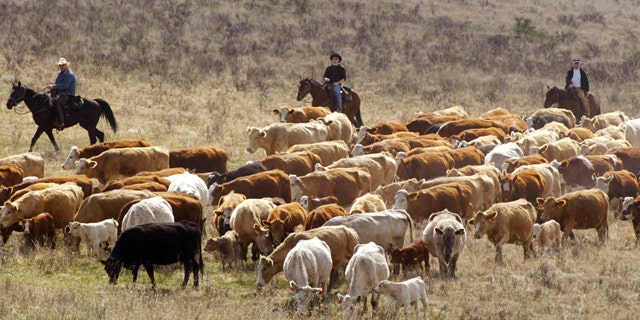 A disease that causes birth defects and miscarriages in livestock is spreading across farms in Britain.
The Schmallenberg virus, which is thought to be spread by midges, has been found on 74 farms in England since December, the Animal Health and Veterinary Laboratories Agency (AHVLA) said.
The disease was first detected in The Netherlands and Germany last year and is associated with late abortions and birth deformities in newborn sheep, goats and cattle.
Adult cattle with the disease were found to suffer mild to moderate symptoms, including reduced milk yield and diarrhea.
The virus so far was confined to farms in the south and east of the country, with five of the positive cases diagnosed in cattle and 69 in sheep.
A spokesman for the Department for Environment, Food and Rural Affairs (DEFRA) said, "As everyone connected with the livestock industry has been expecting, the number of cases of Schmallenberg has increased as lambing and calving begin to gather pace."
He added, "Schmallenberg has been identified in the south, southwest and east of England, and we suspect livestock got the virus from infected midges blown across the Channel from affected areas in Europe."
The European Centre for Disease Prevention and Control said earlier this month that it was unlikely the Schmallenberg virus can cause disease in humans.
The UK's Food Standards Agency said Sunday that it was in contact with DEFRA and the Health Protection Agency and advised the public to "continue to follow the normal food-hygiene precautions."