Man recovering after being electrocuted by power lines

An Atlanta-area man is recovering after being severely burned and electrocuted while on the job.
Fox 5 Atlanta reported that doctors are calling 27-year-old Matt Key's recovery a miracle. His coworker, Dusty Harmon, 22, died by electrocution after the two Jasper, Georgia, men touched overhead power lines on Highway 16 on Aug. 15. The men were reportedly working on a sign.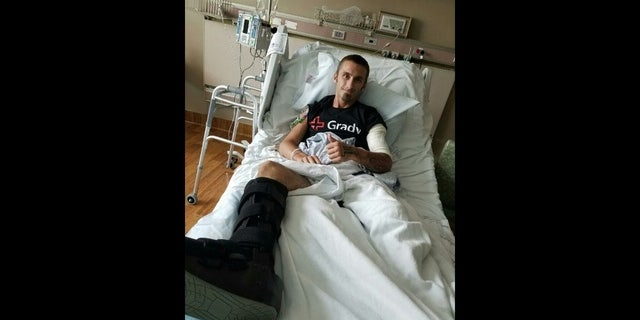 Key's smartwatch recorded his final heartbeat when he was shocked with 14,000 bolts of electricity— that is, until bystanders performed CPR to revive him. Medics flew him to Grady Memorial Hospital's burn unit, where he was undergoing treatment as of Thursday.
"His heart had stopped and they had him breathing on a ventilator," Connie Strickland, Key's mother, told the news station. "He was burned all over his body. His foot looks a science project. It is burned all the way to the bone."
After undergoing surgery, Key is recovering.
Family members have set up a GoFundMe.com page to help Key and his wife, Ashley, who have been  married for three years, cover Key's medical expenses. The couple reportedly plans to donate any extra funds to the Grady burn unit to help future patients.