Arizona baby left with second-degree burns after being sprayed by hose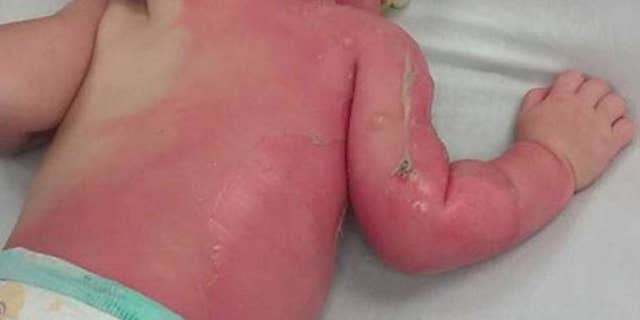 NEWYou can now listen to Fox News articles!
A 9-month-old Arizona boy suffered second-degree burns over 30 percent of his body after his mother unknowingly sprayed him with scalding hot water while filling up a play pool, KTLA reported.
Dominique Woodger of San Tan Valley, Ariz., told KNXV that she was unaware of the water's temperature when she turned on the faucet, as it had been sitting in the sun all day. Temperatures on Tuesday, the day of the incident, reached 115 degrees, which means the water may have been upwards of 150 degrees.
"I thought he was crying because he was mad… he hates when he gets sprayed in the face," Woodger said, according to KTLA. "I didn't think that it was burning him."
She noticed his skin turned red and had begun blistering on his right side.
Phoenix Fire Department Capt. Larry Subveri told KTLA that just 10 seconds of exposure to water at that temperature can result in a second-degree burn.
Woodger said her son is expected to recover, but wants other parents to be careful when turning out outside water in the heat.
"Just be careful. Touch it before you let your kids near it," she said.