Doctors perform open-heart surgery in street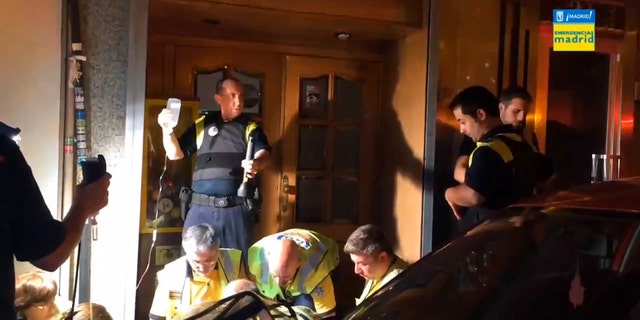 NEWYou can now listen to Fox News articles!
After being stabbed in the neck, a woman was in such critical condition that paramedics operated on her in the middle of a street in Madrid, Spain.
The unnamed 48-year-old female victim was allegedly stabbed by a 55-year-old man who reportedly knew her, Central European News (CEN) reported.
The two had been arguing when the incident occurred.
When paramedics arrived at the scene, they found that the woman had been stabbed in the side of her chest. They immediately cut into her chest wall to massage her heart. Once the woman was stabilized, paramedics transported her to a local hospital in an ambulance with a police escort.
The woman died within minutes of reaching the operating table.
CEN reported that the unnamed man is being detained and legal proceedings will start after the investigation is closed.