Woman claims her life was saved by a potato chip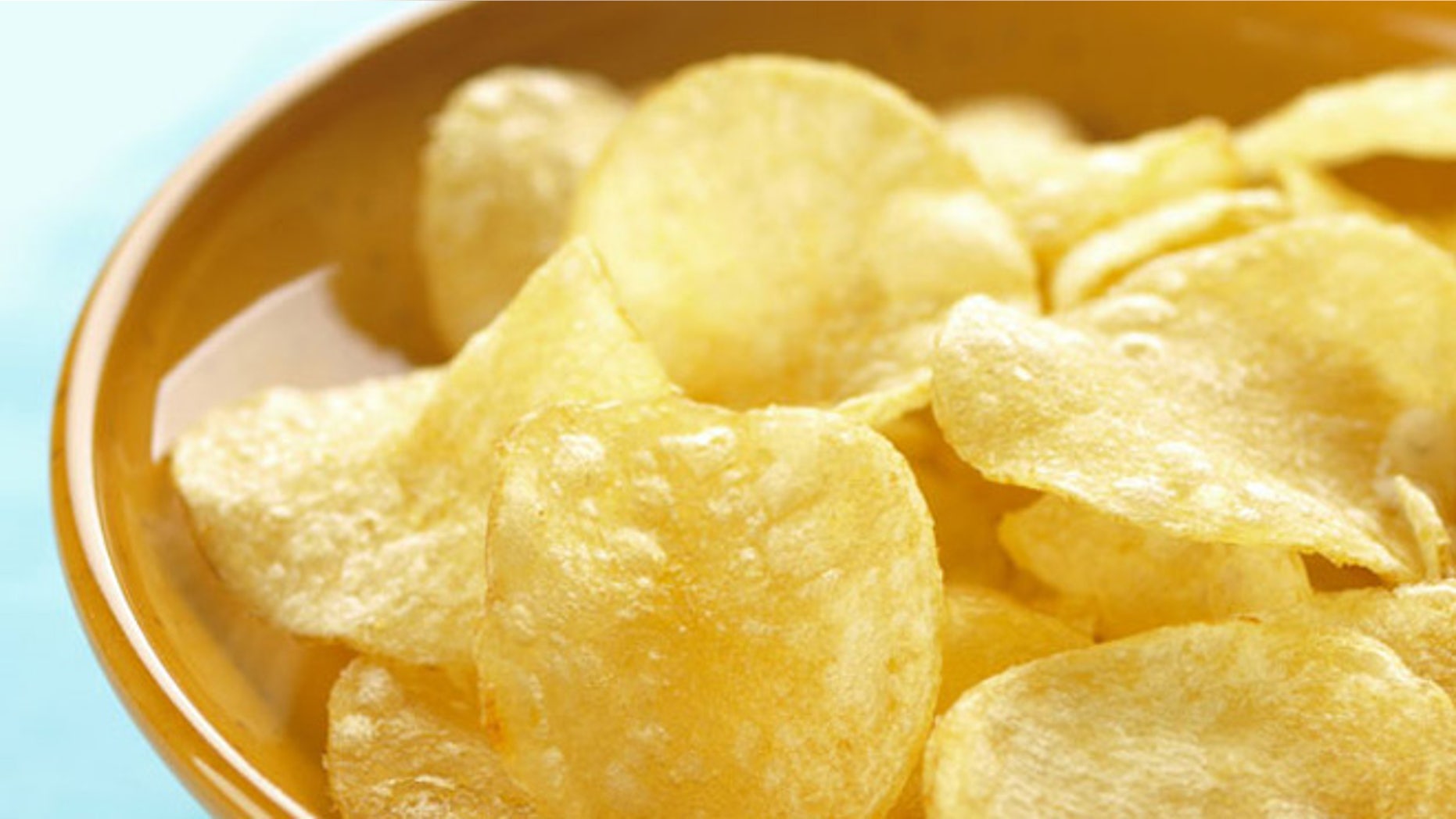 Kristine Moore has eaten Ruffles potato chips "every day of my life for the past 20 years," she tells the Everett Herald. That may not seem like the healthiest lunch habit, but it's one that she now says saved her life.
On Feb. 28, the Marysville, Wash., woman felt a "sharp pain" when a ridge of a chip poked her throat, reports CNN. When her husband took a look, he noted an inflamed left tonsil spotted with sores, Moore says.
Thinking she might be coming down with strep throat, she visited her doctor. What two biopsies revealed instead: squamous cell carcinoma, a throat cancer. Moore, who tells KIRO 7 the chip was "a blessing in disguise," says she had a tumor the size of a quarter.
KIRO 7 reports her doctors say that, without the chip, it may have been some time before she felt the cancer; Moore predicts it could have been another year before she found out.
As many as 80 percent of those who catch the cancer early can be cured, reports People. CNN notes those who smoke are particularly susceptible to squamous cell carcinoma; Moore was a smoker and says she quit cold turkey after her diagnosis.
She's set to begin radiation and chemotherapy on April 25, and "the light at the end of the tunnel is that they're thinking I'm going to be A-OK come August," she says.
She plans to keep eating potato chips "until I can't eat them anymore." Frito-Lay even sent her coupons for free bags of chips after her husband shared her story with the company.
(A woman's "pregnancy" was actually a tumor.)
This article originally appeared on Newser: Woman Says a Potato Chip Saved Her Life
More From Newser