Teen with rare disorder seeking donations for hospital in lieu of birthday gifts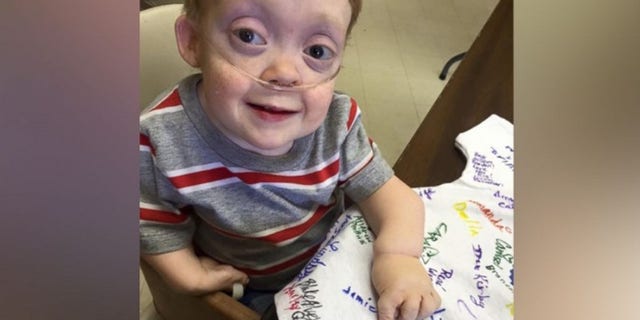 NEWYou can now listen to Fox News articles!
Turning 13 is a big deal for any child, but for one Texas teen with a rare disorder, it marks another survival milestone. To celebrate, he's fundraising for the organization that's supported him through the years, the Children's Miracle Network.
Brenden Baker, of Abilene, Texas, has Desbuquois syndrome, a disorder that affects the development of the bone and cartilage. According to the National Institutes of Health (NIH), characteristics can include short stature with short extremities, distinctive facial characteristics and severe joint laxity. There have been only 50 cases described in medical literature, according to Orphanet.
"When he was first born, we weren't sure he'd make it to the thirteenth birthday, in fact we weren't sure he'd make it more than a couple days, but he's been in relatively good health for the first 12 years, then about a year ago the doctors had to put him on oxygen," Brenden's grandfather, Bruce Bachman, told WKRC.
Since Brenden was born, the Children's Miracle Network has supported him through Hendrick Medical Center in Abilene and for his first teenage birthday, he's asking for donations to be made to the center in lieu of gifts.
Originally, he asked for $200, but quickly surpassed that and is now aiming higher.
"$150,000, please," Brenden told WKRC. When asked if he could make his big goal, he responded, "Yes, people, donate, please."
A GoFundMe page for Brenden's birthday has a goal of $6,800.
Family and friends say the teen has always been optimistic.
"He faces life full force, nothing really gets in his way," Brenden's father Chris Baker, told WKRC. "If it does, better look out because he's fixing to come over it."