Database analysis confirms more complications with artery-sealing device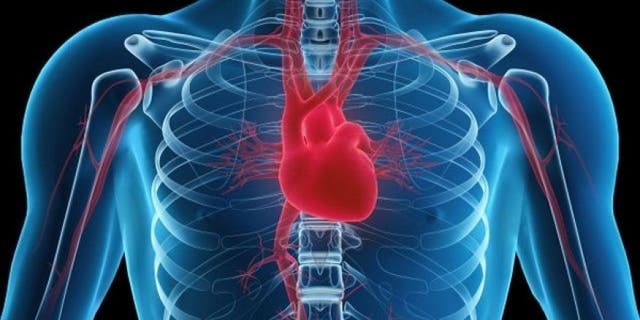 Closer monitoring of databases for tracking complications of medical devices may turn up more problems, a new study suggests.
The U.S. Food and Drug Administration often sets up surveillance databases after they approve a device, but those databases are seldom examined to look for after-the-fact problems.
"We're like ostriches with our heads in the sand when it comes to medical devices," chief author Dr. Frederic Resnic told Reuters Health in a telephone interview. "We know they work well in trials under highly controlled circumstances. Then we make them available to everyone and then we never look again. We only find out about problems when they blow up into enormous issues."
The new study was designed to show that such databases can be useful, and it used an automated monitoring system designed to identify trends in national surveillance databases.
The researchers focused on Cardinal Health's Mynx vascular-closure device, approved by the U.S. Food and Drug Administration in May 2007.
An analysis of tens of thousands of cases where doctors cut into the femoral artery in the thigh to clear blocked blood vessels or perform other procedures reveals that the device, which seals the puncture in the blood vessel, carries a higher risk of complications than similar tools.
The research team chose to focus on this device after earlier reports suggested that it might cause complications. The device repairs the punctured artery by placing a gel sealant at the hole. The sealant is supposed to dissolve within 30 days after the artery wall has completely healed.
The device is used in about 70,000 cases per year.
Data from the CathPCI Registry of the National Cardiovascular Data Registry showed that, compared to other vascular-closure devices, the Mynx system was 59 percent more likely to produce a vascular complication requiring intervention, such as blood clots or access-site bleeding.
The absolute numbers were small - 1.2 percent for the Mynx device versus 0.8 percent for other devices - but statistically meaningful.
The device "is not threatening the health of society, but you need a reason for exposing a patient to even a modicum of increased risk," said Resnic, who is chairman of the department of cardiovascular medicine at Lahey Hospital and Medical Center in Burlington, Mass. "What we're seeing in this device is that it isn't the best option available."
In an editorial published alongside the study in the New England Journal of Medicine, Drs. Jon Resar and Myron Weisfeldt of the Johns Hopkins University School of Medicine in Baltimore recommend that the FDA issue an alert to doctors about the higher complication rate.
Cardinal Health reacted with a 26-word statement: "Patient safety is our number one priority. We have data that supports the safety and efficacy of our vascular-closure devices. We stand behind our products."
When it came to specific safety outcomes, 1.8 percent of Mynx cases required a blood transfusion versus 1.5 percent with other devices and 0.4 percent of Mynx patients had access-site bleeding compared to 0.3 percent in the control group.
The risks were consistently higher for women, patients aged 70 and older and for people with diabetes. For example, for women the odds of vascular complications were 83 percent higher when Mynx was compared to other devices.
Those data are from 73,124 people who were treated with Mynx devices during 2011 to 2013. Data on 48,992 subsequent patients from 2014 to 2015 confirmed the problem. "Analyses of other vascular-closure devices did not show the triggering of similar safety signals," the researchers write, referring to their automated system for flagging problems.
Resnic said the FDA is looking into the device to see if action should be taken, but "even with the event rates we were identifying, they were still within the overall boundaries that were identified during the pre-market approval period."
Based on the data that resulted in the device's approval, "it was performing as expected," he said. But the new results are showing that it's not performing as well as other devices designed to do the same job.
The computer system used to analyze the data is known as DELTA. Developed at a cost of $2 million, it is being released Thursday as an open-source tool by the National Center for Biomedical Computing.