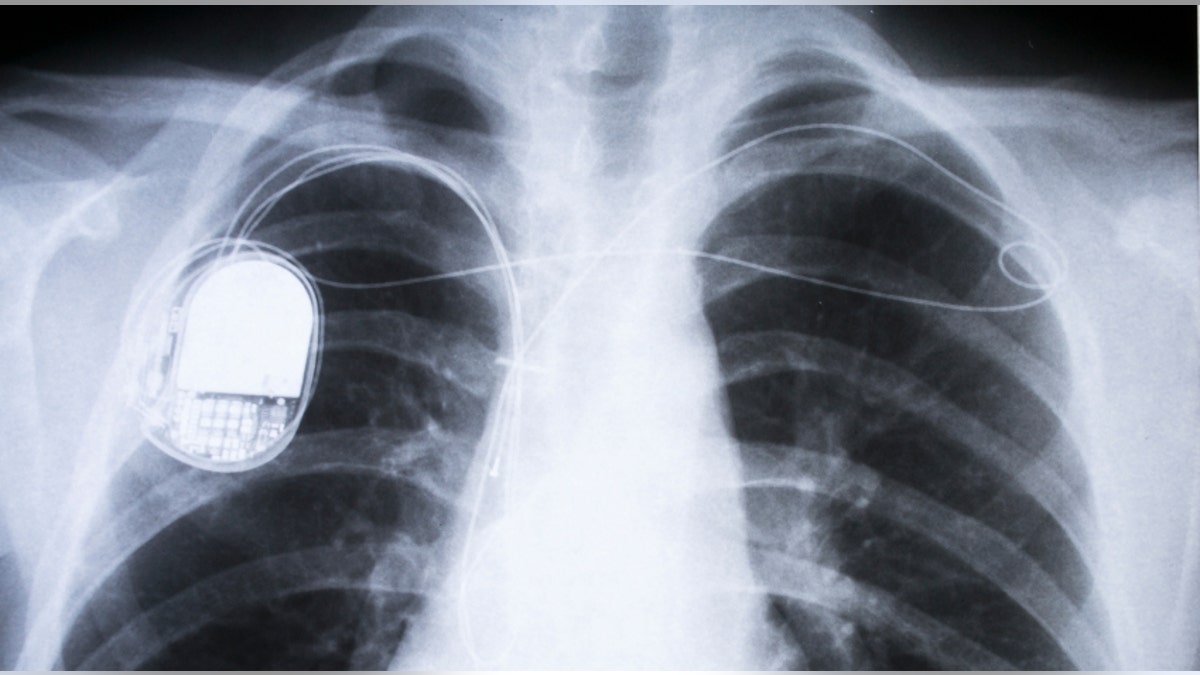 Patients with pacemakers and defibrillators are about twice as likely to have minor and life-threatening complications when having them removed if old wiring was left behind in earlier procedures to replace or upgrade devices, a U.S. study suggests.
Researchers analyzed data on surgery outcomes for 1,386 patients having devices removed because of infections, including a subset of 323 people who had abandoned leads - the wires that deliver energy from pacemakers and defibrillators to the heart muscle.
Doctors were unable to remove the devices and all of the leads without serious complications in 13 percent of patients who had abandoned wires, compared to a 3.7 percent failure rate for patients who didn't have abandoned leads.
"Device infection is a very serious life threatening condition with a 66 percent risk of death if left untreated," said senior study author Dr. Oussama Wazni, an electrophysiology researcher at Cleveland Clinic in Ohio.
"Our study has shown that abandoning leads definitely complicates future treatment of infected devices," Wazni added by email.
Each year in the U.S. alone, more than 300,000 patients receive new pacemakers and defibrillators, Wazni and colleagues note in the Journal of the American College of Cardiology: Clinical Electrophysiology.
Many of these patients will eventually need operations to upgrade or replace devices, opening the door to infection. These infections are often fatal. Even when doctors completely remove the old device and leads and give patients antibiotics, the risk of death can be as high as 18 percent, the researchers stress.
To look at how abandoned leads influence the outcome of procedures to remove infected devices, researchers looked at data on patients undergoing extractions at Cleveland Clinic between August 1996 and September 2012.
Patients with abandoned leads were slightly older, around 70, compared with an average age of 68 for the group without abandoned leads.
With abandoned leads, procedures took longer and had more complications. Surgery for patients with abandoned leads lasted from 130 to 220 minutes, compared with 85 to 155 minutes without the old wiring present.
Following the surgery to remove an infected device, about 12 percent of the patients who already had abandoned leads still had old wiring left behind, compared with slightly less than 3 percent of the people who didn't have abandoned leads prior to the surgery.
Complications during and after surgery were more common for those with abandoned leads going in, for example, 0.9 percent suffered cardiac perforations during surgery compared to 0.09 percent of those without abandoned leads. Also, 3.7 percent required a transfusion compared to 0.9 percent without abandoned leads, and 3.7 percent had to be moved to the intensive care unit, compared to 1.4 percent without abandoned leads.
Within one month, 7.4 percent of the patients in the abandoned lead group died, compared with 3.5 percent of the other patients.
Because the study is observational, it can't prove that abandoned leads directly cause complications or deaths, only that these events are more likely, the authors note.
Sometimes lead extraction may not be possible, such as in patients taking anti-clotting drugs or that have other serious medical issues such as low platelet count or liver disease.
It's also possible that the device extraction experience over the study period may not reflect current clinical practice, the authors point out.
Even so, the findings highlight the need for increased awareness about the risks associated with abandoned leads, said Dr. David Wilber, editor of JACC: Clinical Electrophysiology.
"Many are unaware of the increased risk, but more importantly removal of nonfunctioning leads requires special skills that a majority of device implanters do not have, and specialized equipment as well," Wilber said by email. "Removal of leads carries some risk, so patients who are older or more ill may decline lead removal."
When patients need a device implanted, replaced or repaired, they should ask about how much experience their surgeon has with the procedure and with infected leads, said Dr. John Fisher, a researcher at Albert Einstein College of Medicine and Montefiore Medical Center who wasn't involved in the study.
"Even the best surgeons or cardiologists involved in lead extraction will occasionally be challenged by difficult cases," Fisher, who wasn't involved in the study, said by email.
"Experience, careful surgical technique, and longer lasting devices that reduce the need for replacement due to battery depletion are all effective means of reducing infection," Fisher added. "Preoperative or perioperative antibiotics are also important."