Conjoined twins now separated say 'dada' for the first time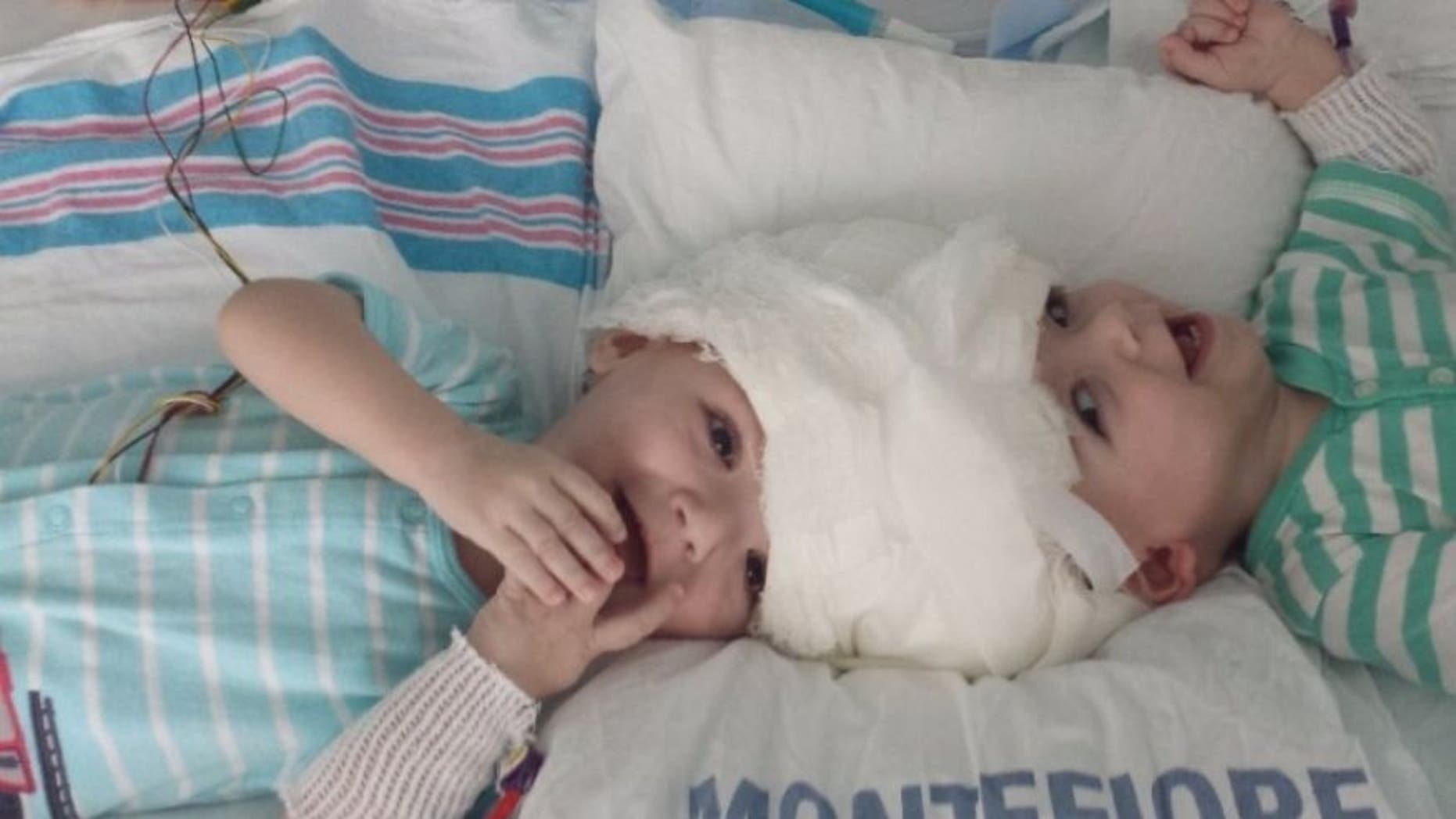 It was all love and hugs for two formerly conjoined twins, who have been doing well since they left the Bronx hospital where they were separated in October and have appeared in new a video in which one sweetly coos, "Dada."
Anias and Jadon McDonald have been at a rehab center since they left Montefiore Medical Center after Thanksgiving. They've been able to spend a lot of quality time with their father, Christian McDonald, and mom, Nicole, who released a video online showing the 14-month-old boys cuddling in bed amid toys.
"Dada," Jadon said repeatedly.
"My heart has to keep growing to fit all the love you create inside of me," Nicole wrote on Facebook, adding heart emojis.
Her joy was tempered, though, by what she described as hurtful and abusive comments from online trolls who criticized her decision to have the twins, who were born joined at the head.