Mother of twins conjoined at head holds son for first time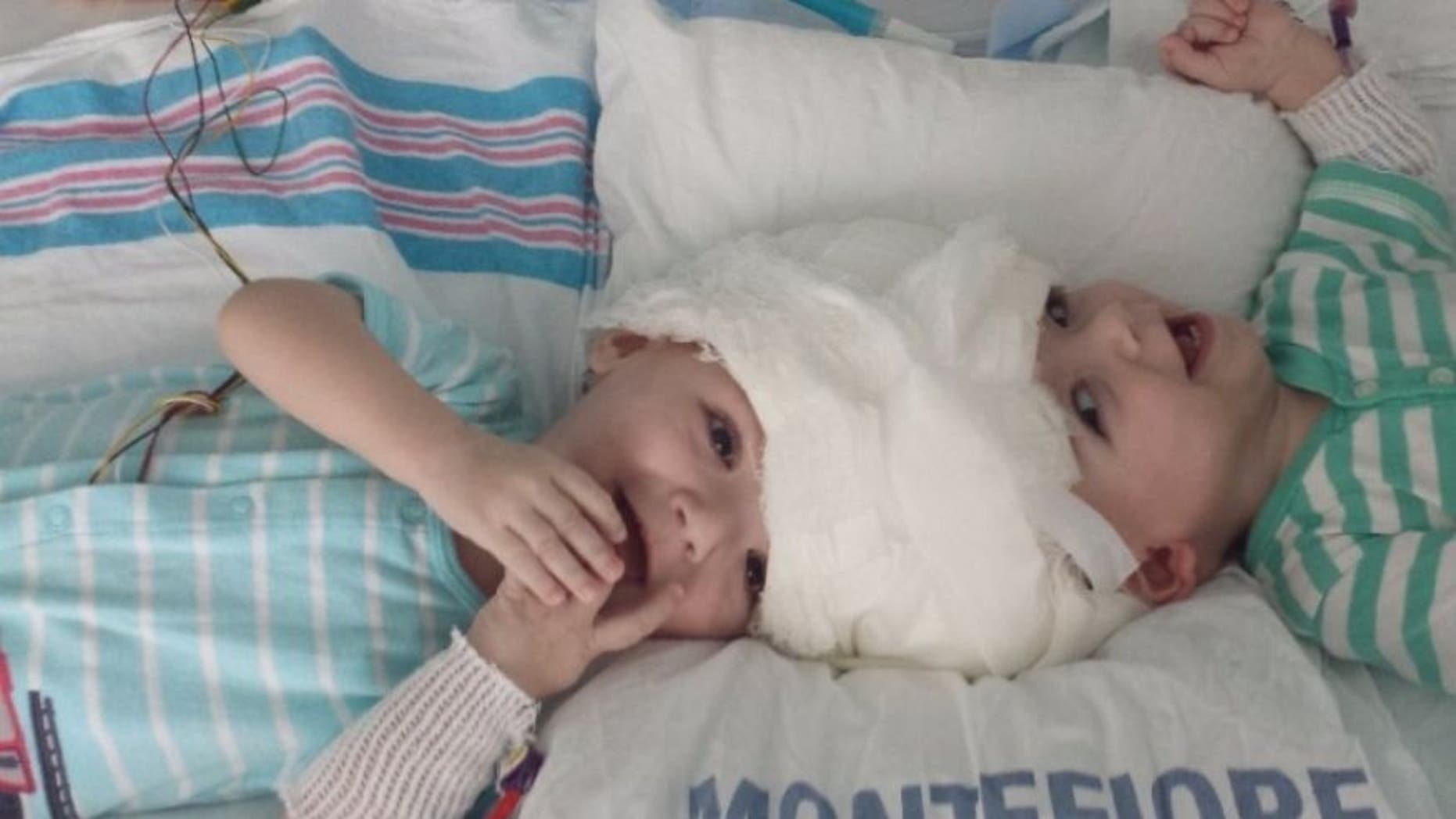 The mother of conjoined twins separated about a week ago at a New York hospital was able to hold one of her sons for the first time after doctors removed his breathing tube.
CNN reported that Nicole McDonald described the milestone with son Jadon as "one of the most profound moments of my life."
Surgeons at Montefiore Medical Center carried out the separation surgery on 13-month-old Jadon and his twin brother, Anias, who were born conjoined at their heads. McDonald recently shared on Facebook that they underwent reconstructive surgery on their skulls Oct. 14.
"TWO SEPARATE BABIES!!!... and yet I ache with the uncertainty of the future," Nicole McDonald wrote in part on Facebook about a week ago. "I didn't cry until the surgeons left the room. I was barely able to even utter the words 'thank you' because of the pit that still sits heavy in my stomach. We are standing on the brink of a vast unknown. The next few months will be critical in terms of recovery and we will not know for sure how Anias and Jadon are recovering for many weeks."
CNN reported that on Wednesday, surgeons cleaned out the boys' head incisions, and the two are doing well after the procedure.
Anias, who is reportedly recovering slower than his brother, had suffered seizures, heart issues and breathing issues prior to the surgery. His seizures remain, but medication is helping, CNN reported.
Although McDonald has yet to hold Anias, she updated followers on Facebook Sunday and described the moving moment when she first cradled Jadon in her arms.
"For over 13 months, I've dreamed of this moment," she wrote. "I looked down at Jadon's angelic face and saw him in a way I'd never seen him before. He whimpered for almost the whole two hours I held him because he had just been extubated, had the area under his scalp washed out and had been weaned from the good pain meds."
"But instead of wrapping my body around him in his bed," she continued in the post, "I wrapped my arms around him and rocked. One of the most profound moments of my life."
Since the twins' surgery, a GoFundMe campaign McDonald started to help fund the family's medical bills has surpassed $282,000.