Yummy (and Easy) Paleo Pad Thai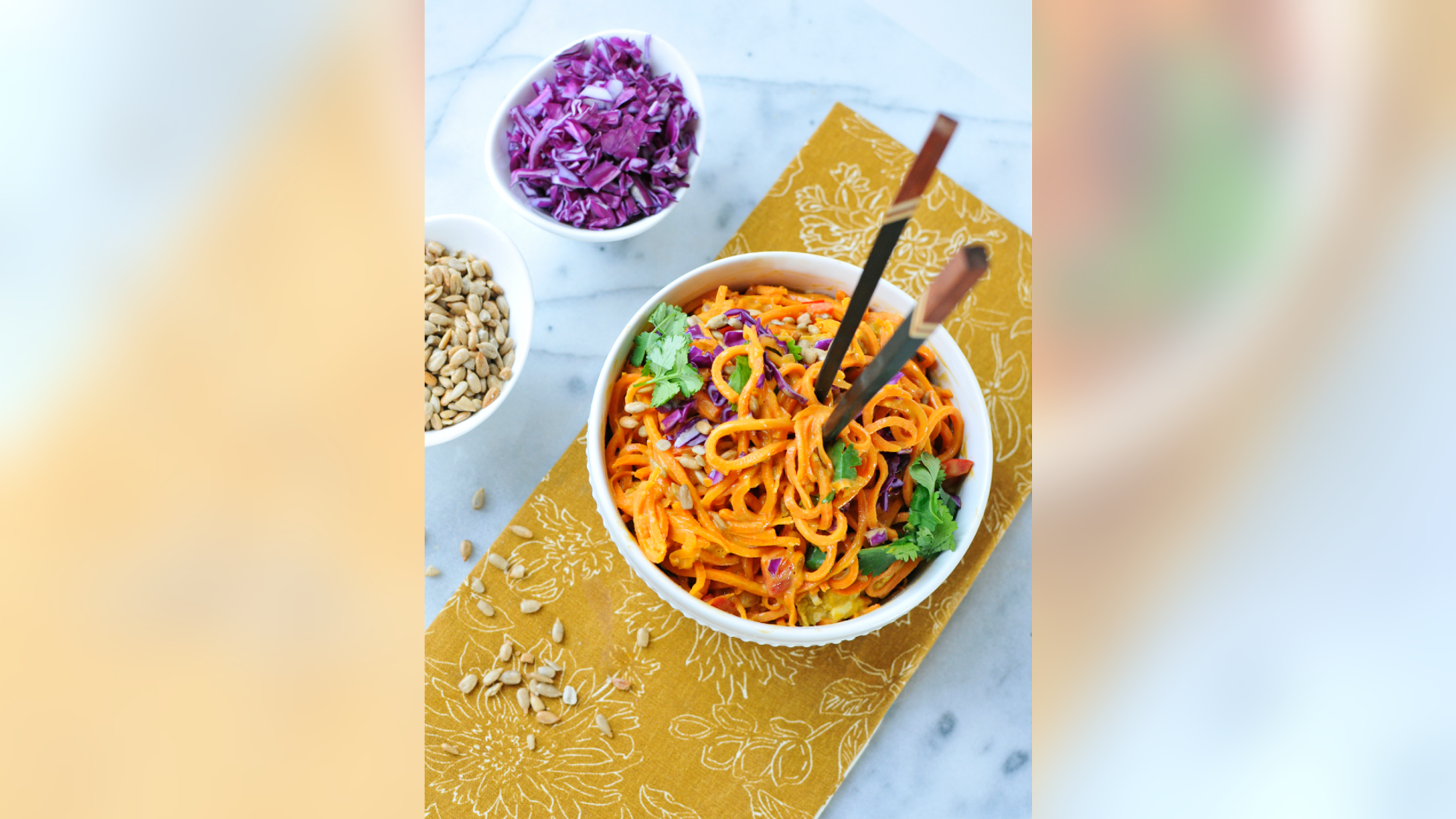 When it comes to this popular takeout staple, it's too easy to chow down an entire plate — but if you're trying to watch your weight, giving into temptation can cost you your favorite jeans.
But we get it. Pad Thai's tangy, sweet, slurp-worthy noodles and delicious peanut crunch easily satisfy every time. Thankfully, there's a way to cut down on carbs without compromising on taste.
Blogger and cookbook author Kelly Pfeiffer of Nosh and Nourish, the mastermind behind the  is back with her mouthwatering take on paleo pad Thai. Her secret to somehow making this beloved dish healthier? Pfeiffer relies on one kitchen tool everyone should own (and can be found in nearly any kitchenware store).
"It starts with beautifully spiralized carrots and a sweet potato," explains Pfeiffer of using a spiralizer to create ribbons of fresh veggies in place of pasta. "This might be just my favorite meal. It's completely grain-free (using spiralized carrots and sweet potatoes), completely nut-free (using sunflower butter), and completely over-the-top delish. You'll want to lick the bowl when you're done!"
Pfeiffer also shares some advice on transforming carrots and sweet potatoes into hearty "noodles."
"There's a trick to spiralizing carrots — you have to choose the super fat ones," adds Pfeiffer. "My grocery store sells single organic carrots, so I just hand-pick the fattest ones. And voila!"
For the full recipe, continue reading at Nosh and Nourish.