You Won't Believe What These Healthy Tacos Are Made With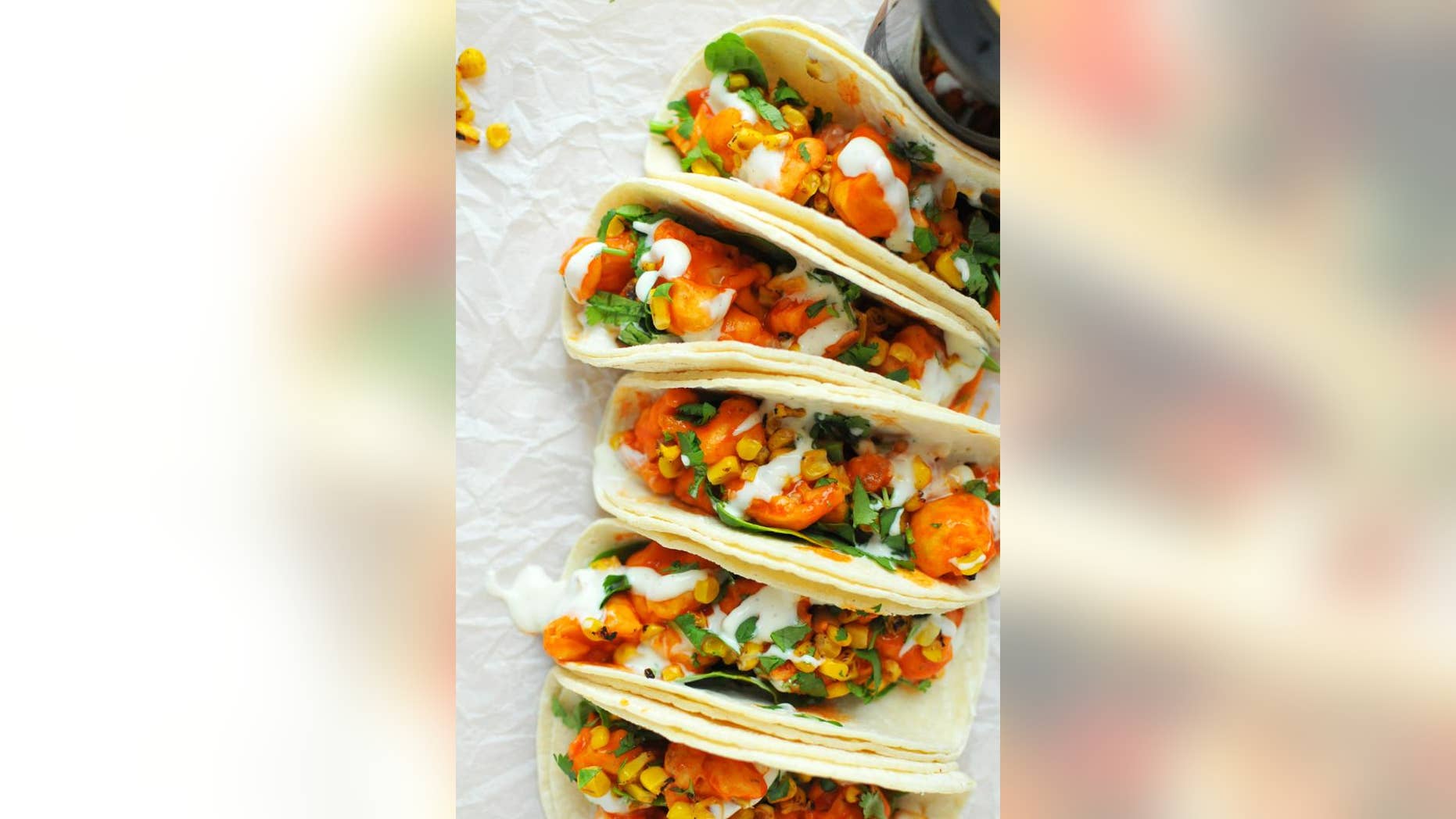 Who could possibly resist the magical deliciousness of tacos?
Whether you prefer a hard shell, soft shell, or a straight up double-decker, there's a reason Taco Tuesday is a thing. Nearly bursting with hearty slices of steak, chicken, or even fish, this is one dish everyone can enjoy.
But let's say you're watching your waist this sizzling summer season. If that's the case, you might want to shake things up with an entirely new take on tacos, like Kelly Pfeiffer of Nosh and Nourish.
Recently, Pfeiffer began surprising and delighting her family with buffalo cauliflower tacos topped with Greek yogurt ranch, which highlights the spicy, baked cauliflower in an delightful (and delicious) new way.
"These buffalo cauliflower tacos are a vegetarian twist on a classic," writes the food blogger and recipe developer. "Crispy (yet baked) bite-sized pieces of cauliflower are topped with spicy buffalo sauce, roasted corn, diced cilantro, and Hidden Valley Greek Yogurt Ranch."
"Deliciousness wrapped into a tortilla and served with a cold cerveza," adds Pfeiffer. "Yes, please."
These tacos are super simple to make and will make you feel a little less guilty about devouring a whole plate — and because they're so good, chances are you will.
Don't believe us? Thankfully, Pfeiffer is revealing her sought-after technique for making this sensational meal. Click here for the full recipe.