Worried about dirty beards? Try a beard hairnet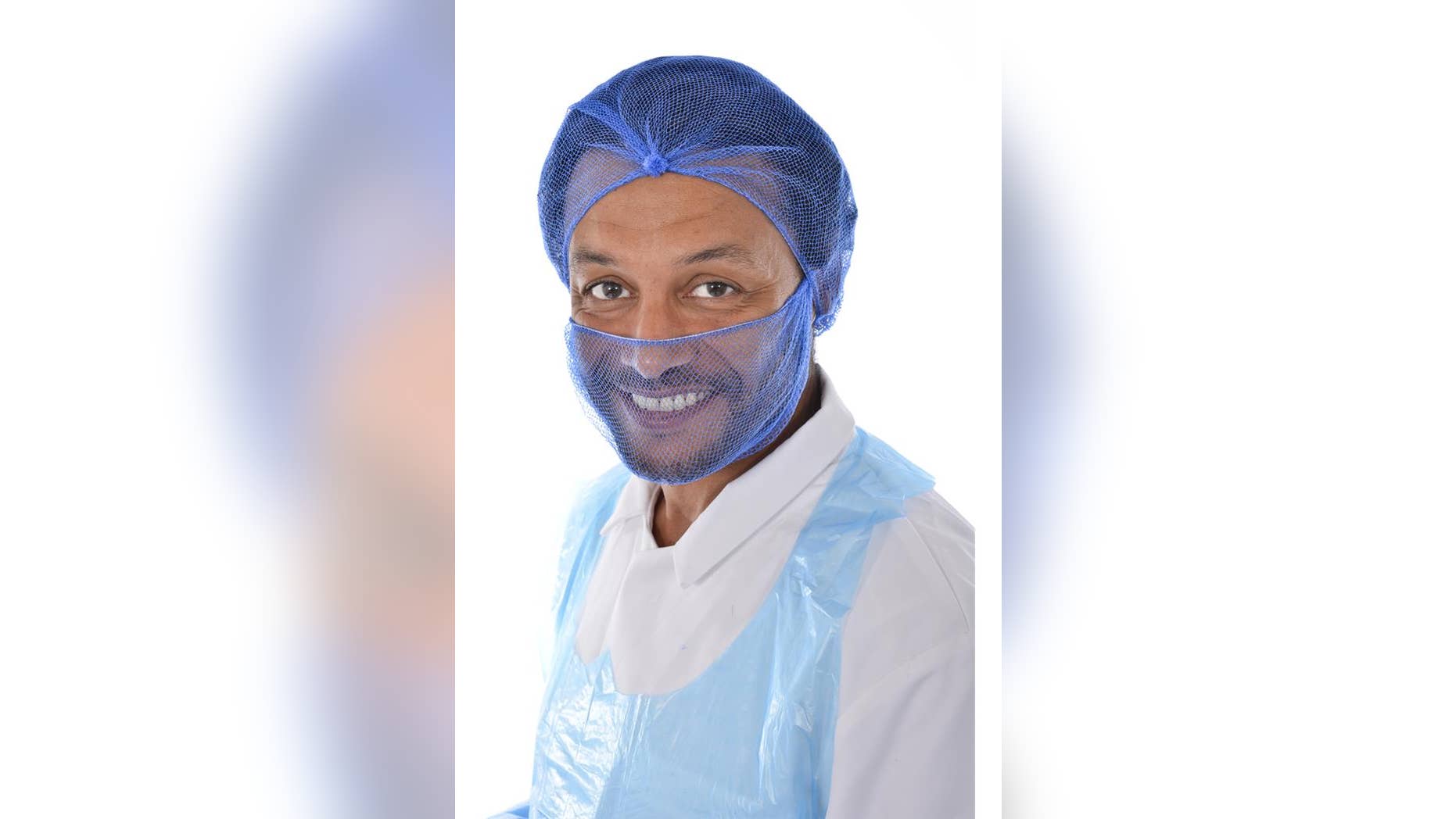 Beards are back in a big way.
In the food world it seems like growing one is a requirement.  Just take GuyFieri, Mario Batali and Kevin Gillespie, for example.
But rise of the fully bearded man in the kitchen has got some concerned about cleanliness, especially after a recent study about the high level of bacteria they carry.
KOAT in Albuquerque conducted an informal swabbing study and found that many beards contained traces of fecal matter and were "as dirty as a toilet." Yuck. Men are also six times more likely to shed beard hairs than from their heads because of the density of hair in a beard and how it grows.
So companies that manufacturer hairnets and snoods-- opaque, elasticized caps that covers all hair-- are making hairnets for beards, reports the Tampa Bay Times.
"Our current policy specifically for beards and moustaches states that beards and moustaches longer than half an inch must also be in a restraint and anything under half an inch in length are not required to be covered," Briana Madrid, marketing coordinator for Whole Foods Market's Florida region, told the Tampa Bay Times.
Beard snoods are a smaller version of the ones meant for the top of the head, with straps beneath the chin and hooks over the ears. There are even versions that cover the mouth and upper lip in the event of a gnarly mustache.
Healthy department codes typically don't include requirements for facial hair in professional kitchens, but some food establishments, like Seminole Hard Rock Hotel & Casino in Tampa and grocery store chain Publix have implemented their own guidelines.
Lion Haircare & Disposables, a U.K.-based manufacturer of covering for food service workers reported a 32 percent increase in the volume beard snoods over the past three years. To keep up with demand, the company has expanded production and hired more staff. They even introduced a range of snoods with "built-in antibacterial agents."
"The rise in demand seems to be coming from a combination of factors: Trends towards more facial hair, whether that is full beard or the stubble look and increasing quality assurance demands during food preparation," Adrian Wright, chief operating officer for Lion, told the Daily Mail last November.
Whatever the reason, let's hope more restaurants encourage their hunky bearded chefs to cover up on the job.