Women more likely to order healthy food on dates with attractive men, says study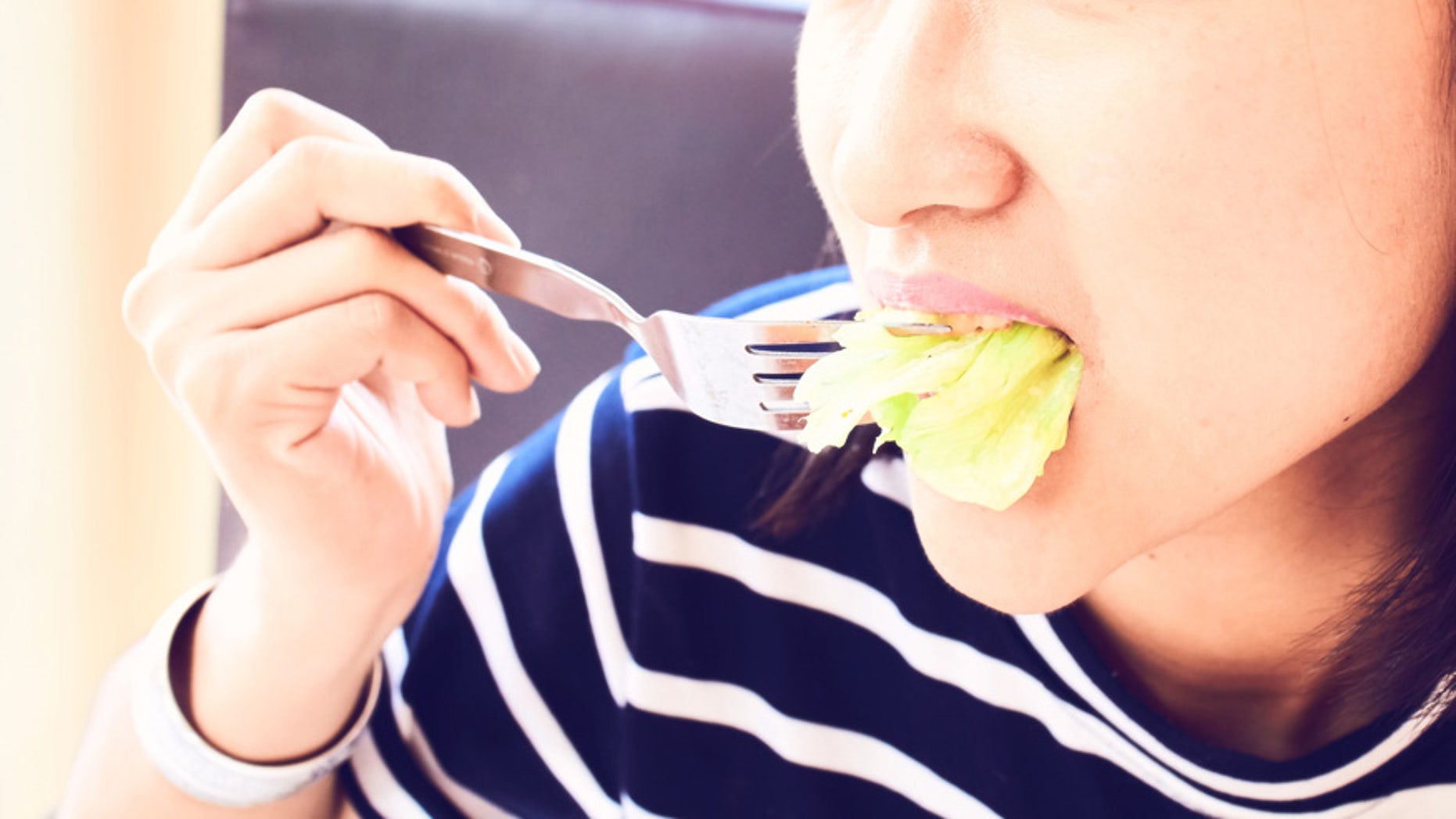 You might think both men and women would want to put their best foot forward on a first date, and avoid ordering meals that leave barbecue sauce all over their faces, but nope-- it's just the women.
According to a new study from researchers at Aarhus University in Denmark, women are way less likely to order fatty, indulgent dishes while in the presence of an attractive man.
The same study found that men tend to order more expensive drinks and dishes after exposure to an attractive female, regardless of whether those menu items were healthy or unhealthy.
EATING THIS MANY SERVINGS OF VEGGIES CAN REDUCE STRESS, SAYS STUDY
"Research shows that the mere presence of others and their physical appearance can influence people's meal choices and food intake," writes lead author Tobias Otterbring, via the Food Quality and Preference research journal.
However, per Otterbring's findings, eating in front of an attractive member of the same sex produced no change in eating habits in both the women and men observed. It is not immediately clear whether these findings remained constant among non-heterosexual participants, or whether Otterbring's team observed non-heterosexual subjects during the course of their research.
"Taken together, this research reveals how, why, and when appearance-induced mate attraction leads to sex-specific consumption preferences for various foods and beverages," Otterbring writes.
In an interview with U.K.'s The Times, Otterbring also posited that "the most valued characteristics men seek in a female mate are beauty and health, whereas status and wealth are the top priorities for women."
FOLLOW US ON FACEBOOK FOR MORE FOX LIFESTYLE NEWS
Not surprisingly, more than a few social media users have already weighed in on the debate, with many of them chomping at the bit to deep-fry the study's findings:
Otterbring's conclusions aside, single men and women might still be wise to opt for veggies during a nerve-racking first date — researchers at the University of Sydney in Australia have found that people who eat several servings of vegetables per day enjoy significantly lower stress levels than those who don't.