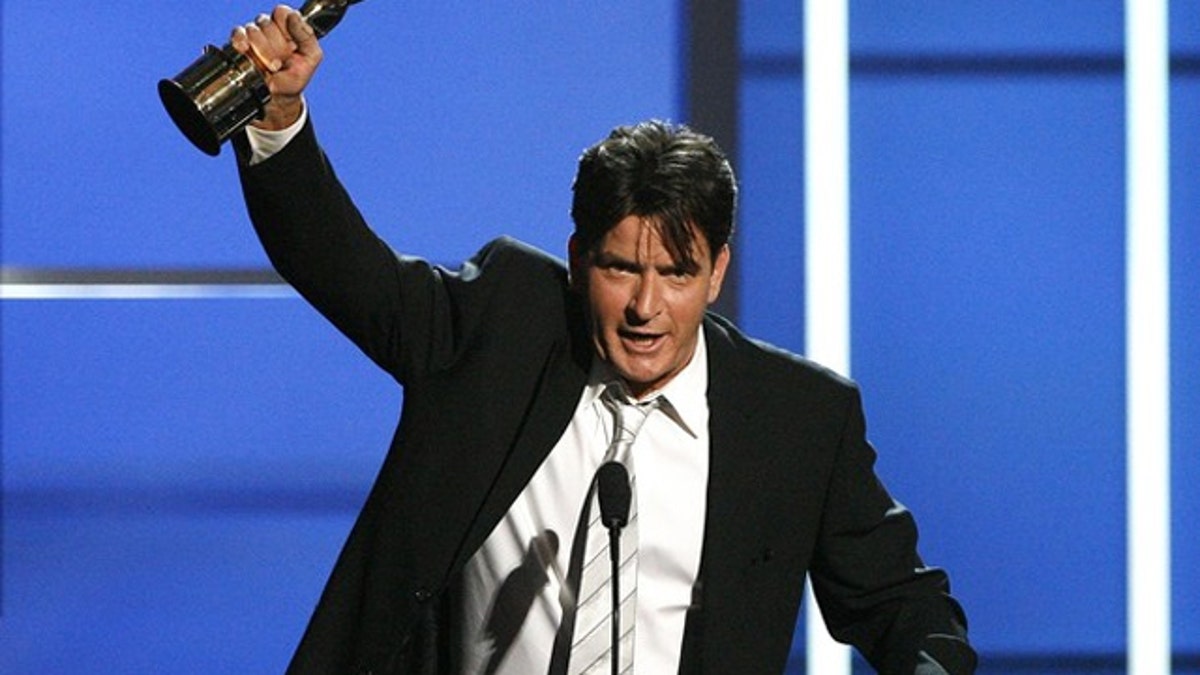 Since Charlie Sheen began his incomprehensible weeks-long rant extolling the virtues of "winning," Vatican assassin warlocks, and underwear-clad strafing runs, few things have captured the public's imagination more than his claim to have tiger blood flowing through his veins.
Of course, not everyone has the life essence of a great cat running through them, powering all the poetry in their fingertips and miraculous abilities to turn tin cans into pure gold. Even hitmaker P. Diddy produced a rare flop when he tweeted his own recipe for a tiger blood cocktail that combined cranberry juice and Ciroc Red Berry vodka for a drink more likely to inspire girlish giggles than the battle cries of …"deadly and dangerous and secret and silent soldiers."
Some formulas are more likely to rouse the beast within. TY KU, an Asian wine and spirit distiller has the right idea with a Bloody Mary-inspired drink that mixes tomato juice, soy sauce, wasabi, and lime in a bracing mix that even the bravest of Sheen's soldiers might balk at. And there are plenty of other cocktails that are tailor-made to convert even the most unevolved fools and trolls into tiger-blooded gnarly gnarlingtons.
Here are a few guaranteed to put the Chuck Lorre in your life on notice:
The Tiger Blood
For sophisticated drinkers looking for the tiger blood experience, Derek Alexander, principal bartender at Chicago restaurant Longman & Eagle, developed this bi-winning cocktail of the week, the Tiger Blood cocktail, as an "ode to Charlie Sheen's new career path." The restaurant, which recently received its first Michelin star and is known for complex drinks and an amazing whiskey selection, hit a home run with this one. It's a well-rounded stirred cocktail that's reminiscent of a Manhattan with deeper spice and a sanguine mouth feel all its own. Each sip features bright floral notes on the front of the palate and a subtly complex sweetness each ingredient contributes to in its own unique way. But like Sheen himself, the sweetness gives way to an earthy bite of spicy cinnamon and other flavors that warm as if the very lifeblood of a tiger was seeping into every one of your pores. The ingredients are exacting, but the results are worth it.
- 1.5 oz. Fighting Cock Bourbon
- .5 oz Carpano Antica sweet vermouth
- .5 oz.Pedro Ximinez Solera 1927 sherry
- Dash Fee Bros. bourbon barrel aged bitters
Pour all of the ingredients into a mixing glass full of ice. Stir gently to combine the ingredients and incorporate water to open up the bourbon. Strain into a cocktail glass and dream of one day having a gold tooth just like Charlie's.
Oceanic Tiger Blood
This fiery combination of clam juice, tomato, mezcal, beer and lime is designed to offer the full tiger blood transfusion. The punch from the first sip is brutal, let alone the resulting breath, but the smoke of the mezcal and brine of the clams melds and harmonizes with the sweet tang of the tomato and lime while the carbonation in the beer keeps the heavy flavors from getting too overwhelming. It doesn't come anywhere near gentle or subtle, but reaching the bottom of the glass grants automatic Rock Star From Mars status.
- 2 oz. mezcal (Monte Alban is a good choice here – it has the heavy smoke and sweat flavor needed for this cocktail to achieve full potency)
- 1 oz beer (a light Mexican beer like Tecate or even Corona fits the bill perfectly)
- Juice of 1 lime
- Clamato Picante (or other spicy clam and tomato juice cocktail)
- 1 dash fish sauce
- Tabasco (or other hot sauce of choice) to taste
Fill a tall glass with ice and load with mezcal and lime juice. Top it off with Clamato Picante, fish sauce and Tabasco and give it a few strong stirs. For the full Sheen effect, rim the glass with crushed salt to commemorate the actor's rumored taste for white powders.
Tiger Goddess
Even goddesses want a taste of tiger blood sometimes. Luckily for those heavenly bodies not interested in having the odor of crustaceans on their breath all night, not to mention having to pluck out the chest hairs all too likely to grow whilst downing some of the other cocktails on this list, there are ways to amp things up without resorting to chemical warfare. The Tiger Goddess combines sweet citrus with spice to deliver a tasty kick, just like Sheen says his own Goddesses do.
- 2 oz. citrus infused vodka (Smirnoff Citrus vodka is a reasonably priced way to get some sweet and sour citrus into the cocktail)
- .5 oz. limoncello
- .5 oz. Canton Ginger Liqueur
- .75 oz. pineapple juice
- 1 sprig of cilantro
- 3 quarter sized slices of ginger root
Drop the cilantro and ginger into a mixing glass and muddle. Add ice and the rest of the ingredients. Shake vigorously to get all of the oils from the ginger and cilantro well incorporated and then strain into a cocktail glass rimmed with sugar. Goddesses deserve the sweet life, after all.
Prairie Fire
For those who already have tiger blood running through their veins, the Prairie Fire exists as a test of resilience and perseverance. Combining the burn of high-proof tequila with the Scoville-unit laden sear of powerful hot sauce, this shot is not designed for amateurs – whether fools, trolls, or the unevolved.
- .5 oz. tequila (a decent cheap tequila is fine here – you don't want to use a good reposado or anejo in this concoction!)
- .5 oz. habanero hot sauce (Tabasco is a solid standby, but you can easily find hotter)
No ice needed here – just drop both ingredients into a shaker and shake to combine. Pour the mixture into a shot glass and pray to Sheen that you come through this with all of your faculties intact.