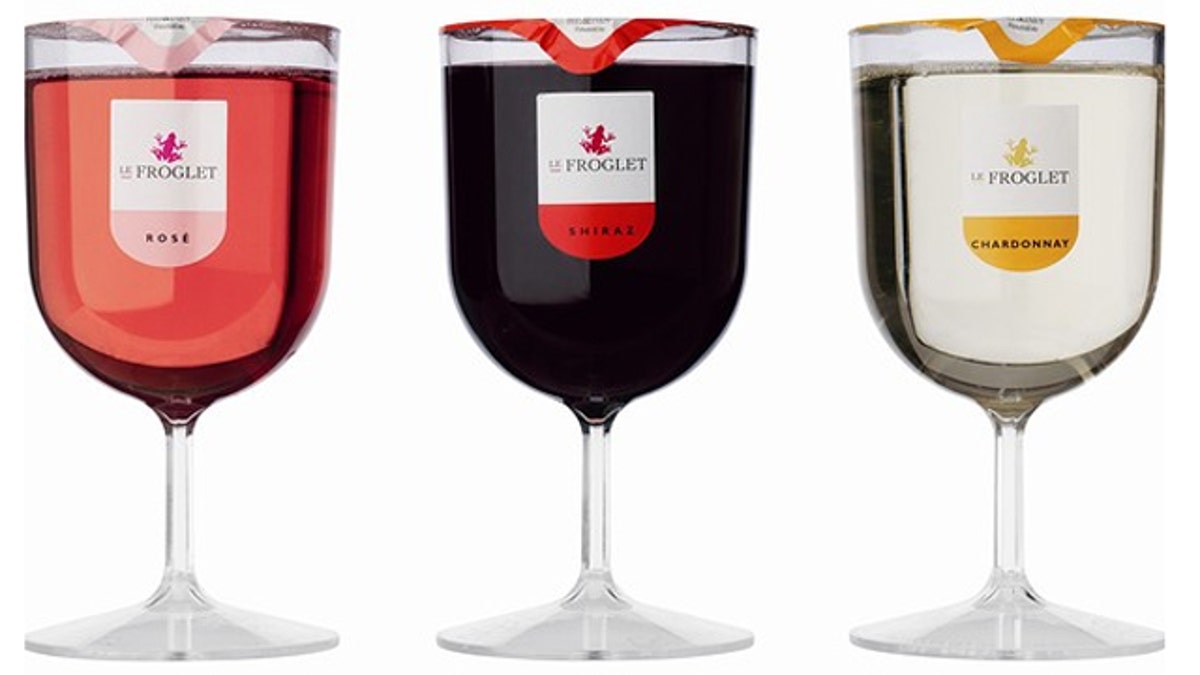 Old-world oenophiles have raised an eyebrow or two over China's wine-drinking habits, which includes mixing red wine with Sprite. What will they have to say about what British retailer Marks & Spencer is doing?
Enter the "Le Froglet," individual wine glasses in a cup that are now available in Hong Kong at the M&S food shop in Wanchai. (The cups had their United Kingdom debut at Marks & Spencer stores in June.) At 38 Hong Kong dollars (US$5) for a 187-milliliter glass, the cup of wine comes in three flavors: Shiraz, Rosé and Chardonnay.
The idea seems a gamble, especially with the stigma that "wines in a box" have carried in the past. In fact, when the wine-in-a-cup creator James Nash initially presented his idea on "Dragon's Den," the popular BBC television show in which entrepreneurs pitch their business concepts to five venture capitalists, he got a resolute no from everyone. Afterward, Mr. Nash, a managing director of Wine Innovations Ltd., made a cold-call to M&S's packing manager in the U.K. and the rest, as they say, is history. Today, M&S reports that more than one glass is sold every minute.
Click here to continue reading this story at The Wall Street Journal