Why you should buy top-freezer refrigerators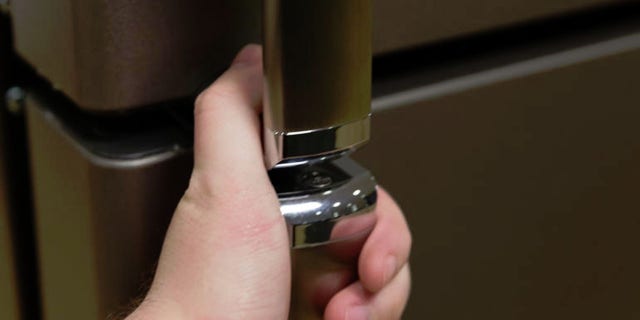 Top-freezer refrigerators don't show up in many design magazines and they're not front-and-center on showroom floors, like the flashier French-doors. What the best top-freezers do offer is solid temperature control, superb energy efficiency, and a compact design, for thousands less than you'll spend on more stylish configurations. That's what Consumer Reports tests routinely find.
Although there was one top-freezer in our latest batch that might look the part in a glossy magazine. The question is: can it match the high design with peak performance? We've got the details here.
GE raises the bar for value
At $540, the GE GTE15CTHRWW top-freezer is the least expensive on our recommended list. Then again it's also the smallest, offering just 11.6 cubic feet of usable capacity, or about half as much storage as the roomiest French-door refrigerators. The GE is also short on convenience features—no adjustable shelves, no ice dispenser, no touchpad controls. But for apartment-dwellers or that first-time single homeowner, it's definitely worth a look.
Summit hits new high for style
Based in the Bronx borough of New York City, Summit Appliances has built a name around major appliances in hard-to-find footprints, so its fresh take on the top-freezer makes sense. The Summit Ingenious Series FF1935PLIM, $1,500, stands 73 inches tall, which is a good foot taller than many top-freezers. It also looks like no other top-freezer we've tested, thanks to its exterior digital control panel and a drop-down door that lets you grab snacks and drinks without reaching into the main chamber. The platinum finish and curved door design are also unique.
More From Consumer Reports
Performance with the Summit was less impressive. Temperature control was only average and the refrigerator was also noisier than the best top-freezers in our Ratings. As for storage, its 17.1 cubic feet of usable capacity is a lot for a top freezer, but you can find roomier models in the category that are several inches shorter.
LG still tops the category
For the time being, three top-freezers share the top score in our top-freezer Ratings, and two of them come from LG (the third is a GE). The LG LTCS20220S, $950, combines solid temperature control with outstanding energy efficiency and quietness; features include spillproof shelves and touchpad controls. Paying a bit more for the LG LTCS24223S, $1,080, gets you similar features and performance plus an additional two cubic feet of usable storage.
Copyright © 2005-2016 Consumers Union of U.S., Inc. No reproduction, in whole or in part, without written permission. Consumer Reports has no relationship with any advertisers on this site.