WeWork no longer reimbursing meals containing meat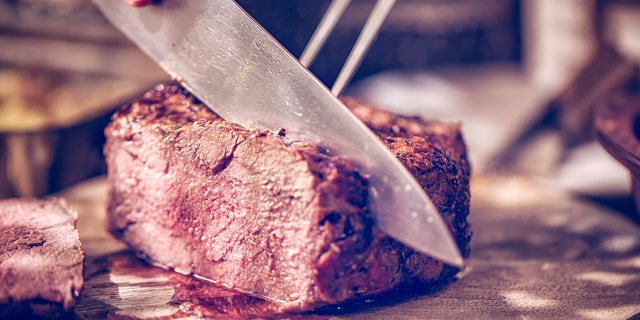 WeWork's decision to go meat-free in an effort to reduce its carbon footprint is drawing mixed reviews on social media.
The co-working startup made the announcement in an email to about 6,000 employees last week, informing them it will no longer provide reimbursement for company meals containing red meat, poultry or pork, nor would it be serving meat products at company events or within the communal kitchens at about 400 office spaces worldwide, Bloomberg reports.
STARBUCKS' STRAW BAN QUESTIONED BY DISABILITY RIGHTS GROUPS
"New research indicates that avoiding meat is one of the biggest things an individual can do to reduce their personal environmental impact, even more than switching to a hybrid car," co-founder and chief culture officer Miguel McKelvey wrote in the email, per Bloomberg.
While employees and the roughly 200,000 members who work out of WeWork locations can still bring their own lunches containing meat, attendees at the annual "Summer Camp," for example, won't find hamburgers and hot dogs on the menu.
WeWork estimates the new policy change will save 445.1 million pounds of carbon dioxide emissions by 2023, 16.6 billion gallons of water and 15,507,103 animals.
FOLLOW US ON FACEBOOK FOR MORE FOX LIFESTYLE NEWS
Reactions on Twitter have been mixed, with many people praising the company for taking a step toward saving the environment, while others compared the decision to that of Hobby Lobby refusing to provide birth control to its employees.