West Virginia restaurant creates braille menu for blind customer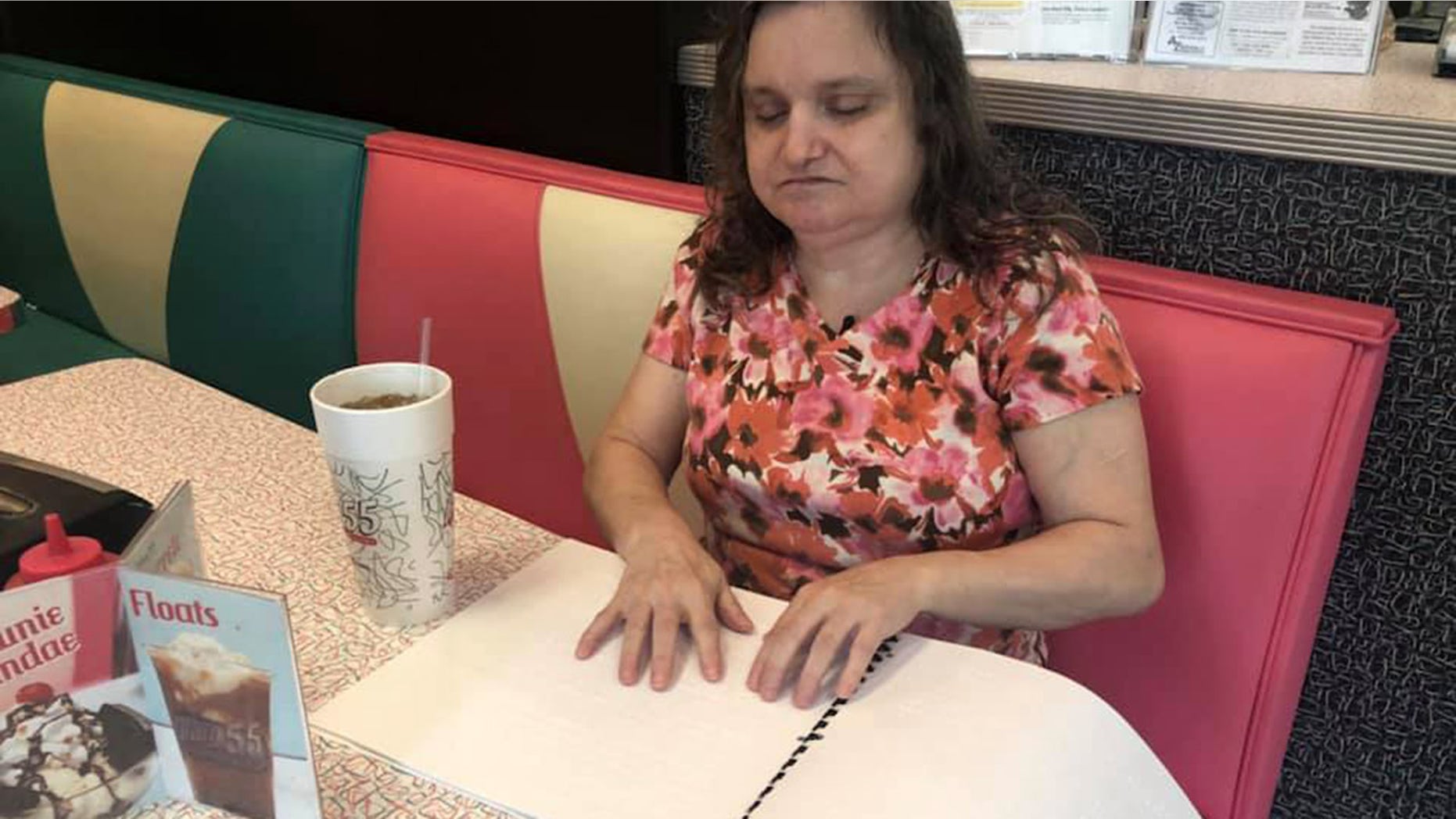 Now that's some good customer service.
A restaurant in West Virginia created a braille menu for one its regular customers who is blind.
Employees at Hwy 55 Burgers Shakes and Fries in Huntington noticed how Lisa Blankenship always had to have someone read the menu for her, which gave them the idea to create a version suitable for their vision-impaired patrons.
OHIO GENDER REVEAL PARTY AT APPLEBEE'S ENDS IN FIGHT WITH EMPLOYEES OVER CONFETTI
"We talk a lot at Hwy 55, in general, about love your neighbor, and that's a concept that comes to service but also beyond the service. What sets us apart is that we do try to reach out to our customers in a way that's personal," Hwy 55 operator Erin Downard told MetroNews.
The restaurant contacted Cabell-Wayne Association of the Blind to create the new menu, which they now have several copies of, not only for Blankenship but anyone else who might need it.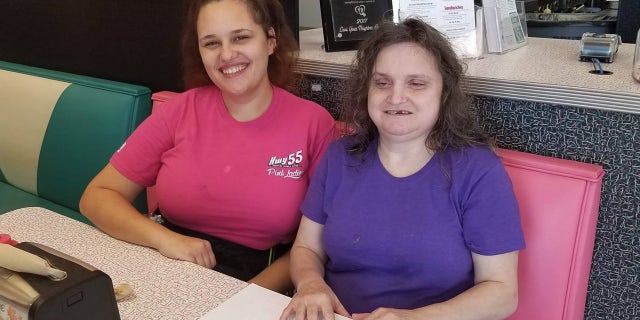 When staff presented the menu to Blankenship last month, she was thrilled with the kind gesture.
"She got to read it that first time and just had that joy on her face. The first thing she said was, 'I get to read it myself!'" Downard told WOWKTV.
Blankenship, who often visits her favorite spot twice a week, called the Hwy 55 employees "wonderful" and thinks other places should follow their example.
FOLLOW US ON FACEBOOK FOR MORE FOX LIFESTYLE NEWS
"They don't make it feel like an inconvenience for them if you're handicapped," she said. "All restaurants should try to accommodate their handicapped patrons because it really will make a lot more people come in, and I appreciate it so much."