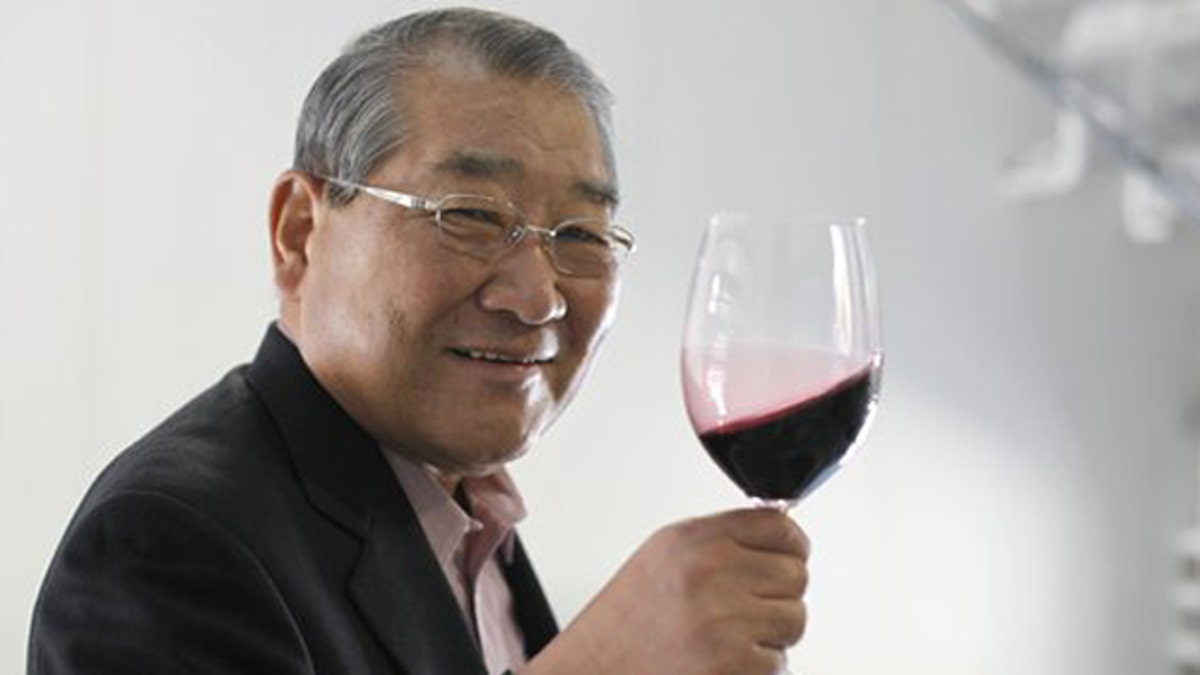 NAPA, Calif. - After years of overseeing the company that gave the world "Resident Evil," "Street Fighter" and other gore-fest games, Kenzo Tsujimoto is trying his hand in the equally competitive — if less bloody — world of Napa winemaking.
But if you are hoping to see some "Street Fighter" sauvignon blanc, prepare to be disappointed. The new winery from Tsujimoto, chairman of Japan's Capcom Group, is selling wines named for the character of the grapes, not characters in his games. Even his own name won't be particularly prominent, with the words "Kenzo Estate," limited to discreet type on the bottle neck.
Kenzo Estate makes a variety of wines at different prices but its flagship wine is Rindo, a red blend named for the Japanese word for gentians, which is $75.
He can sell games. But can he sell $75-a-bottle wine in the teeth of a recession?
Yes, says Tsujimoto, if the $75 wine can compete, as he believes, with wines costing hundreds more per bottle.
"Wine has a very wide price range," he says. "What we're looking for is ... that very high quality wine but at the price point of $75 so that the consumers will get great value. That's what we're aiming to do."
To make that happen, Tsujimoto has hired some big names from the California wine business. The vines are being grown under the supervision of renowned viticulturist David Abreu and the wine is being overseen by consulting winemaker Heidi Barrett. And when guests visit the winery, which opened its tasting room in May with visits by appointment only, they'll have the option of ordering a tasting menu put together by chef Thomas Keller.
Whether the business will be successful is hard to say, but wine industry analyst Jon Fredrikson thinks Tsujimoto is "smart to come in with something that's not over $100 in this market. He's got the very best people advising him, so he has taken out insurance on the likelihood of becoming successful.
"Certainly, it's a tough market, but it's not like the whole market has dried up," says Fredrikson. "We've lopped off that portion of the market that was driven by credit cards and home equity and that's not going to come back, but there are still plenty of wealthy people around."
For Tsujimoto, an interest in wine, specifically fine Napa wines, began several years ago when he tried some at a restaurant in Hawaii.
He's already made one vintage of Kenzo Estate, selling most of it to Japan. The wines are available at the tasting room, but other than that are primarily allocated to the Japanese market and to select U.S. restaurants.
It's a move other winemakers might try to replicate. Asia is emerging as a new market for U.S. wine. Last year, Japan was the third biggest market for U.S. wine, following the European Union and Canada. True, Japan's total of about $78 million was much smaller than the more than $380 million shipped to the European Union. But it was an increase of 28 percent in value, going against a trend that saw exports of U.S. wine slip, a reflection of the global economic crisis.
For Tsujimoto, the estate opening caps a 20-year journey that began when he bought what had been an equestrian center in Napa.
After years in the video game business "I was looking for something outdoors," he said with a smile. "It just so happened that this is a great place to produce wine."