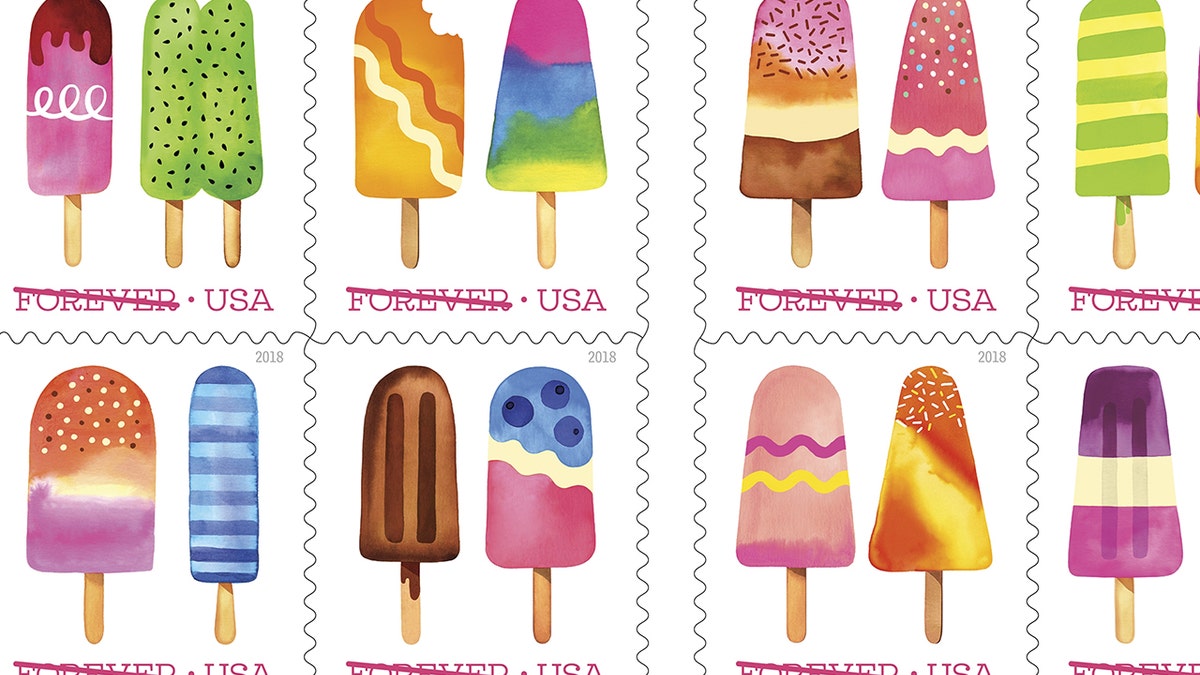 There's nothing better than a refreshing ice pop on a hot and sunny summer day. Now, when you send your mom a letter in the mail, she can experience that same happy, sweet smell with the U.S. Postal Service's first-ever scratch-and-sniff stamps.
The new "Frozen Treats Forever" line features a plethora of eye-catching ice-cold goodies, including kiwi, watermelon, blueberry, and strawberry fruit bars, plus chocolate, root beer, and cola ice cream pops. The mail service says these stamps will "add the sweet scent of summer to letters of love, friendship, party invitations, and other mailings."
Artist Margaret Berg of California painted the bright watercolor confections, and the stamps were designed by Virginia-based Antonio Alcalá and Leslie Badani. One book of 20 cutesy stamps can be purchased for $10 online at USPS.com and will be available on June 20, one day before the first day of summer. Each adorable scented sticker features two colorful pops and is equal in value to the current price for a 1-ounce first-class letter.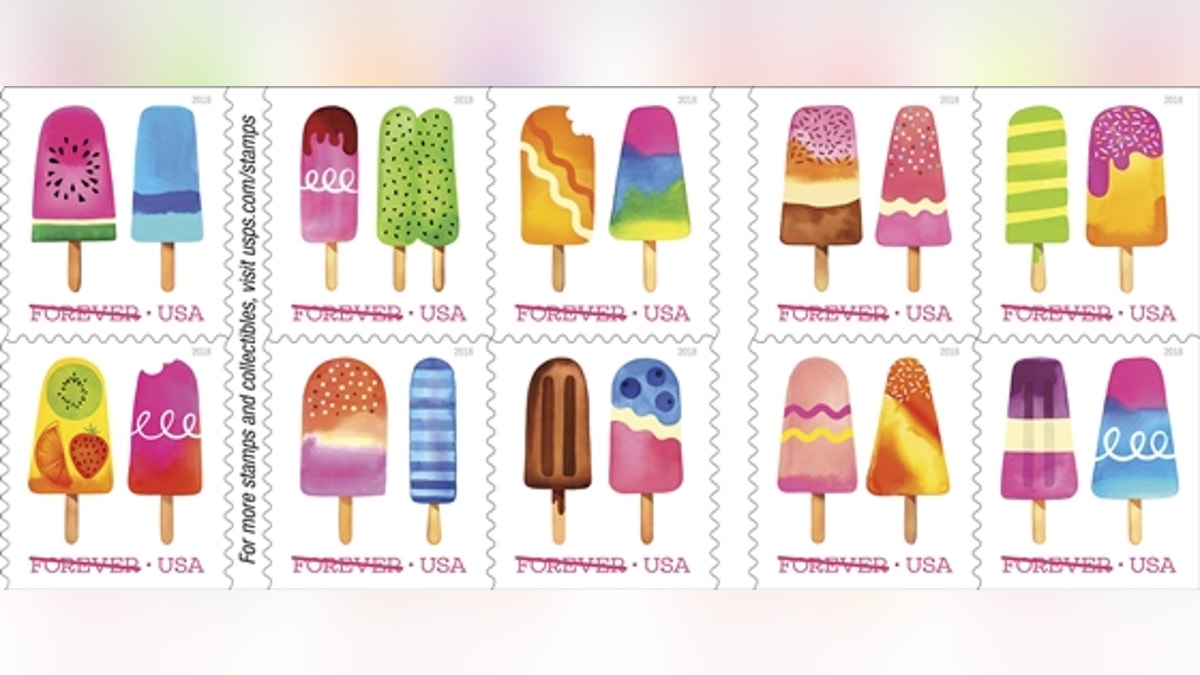 Want to eat your dessert rather than just smell it? You don't need postage to try the most popular ice cream flavor in every state!