If you can't make it to the Emerald Isle, enjoy a taste of Ireland this St. Patrick's Day. Our top 10 Irish beers include full-bodied stouts, ales, cream ales and lagers. To get a full taste of what this small island has to offer, line up the following selections and have a tasting. Erin go brew.
1. Guinness Black Lager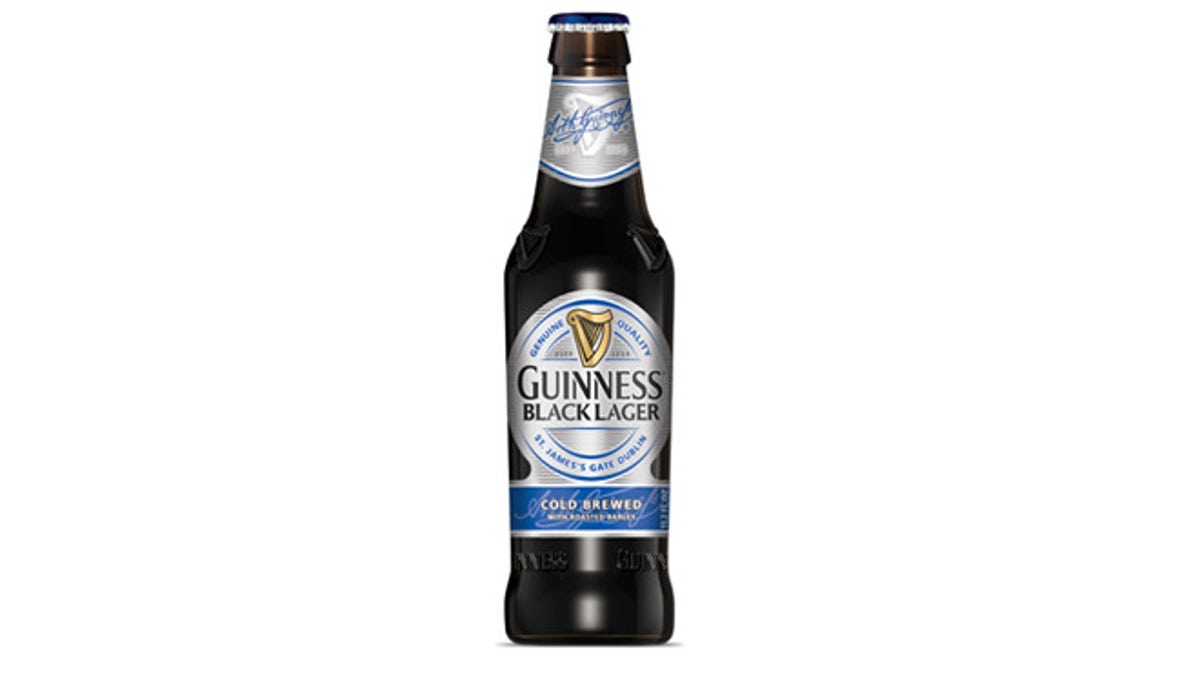 Stout
Designed to lure pale beer drinkers over to the dark side, Guinness Black Lager is not a lighter version of the brand's famous stout, but a whole different beer. Instead of stout's creamy thickness and full body, black lager offers the crisp carbonation and light hops of its paler cousins. Yet, it still retains some of the stout's roasted barley character, which gives the lager its dark color and fuller flavor. At just 4.5 percent alcohol by volume, Guinness Black Lager works great as a session beer and adds welcome diversity to the Irish brewery's stout-heavy line-up.
2. Guinness Draught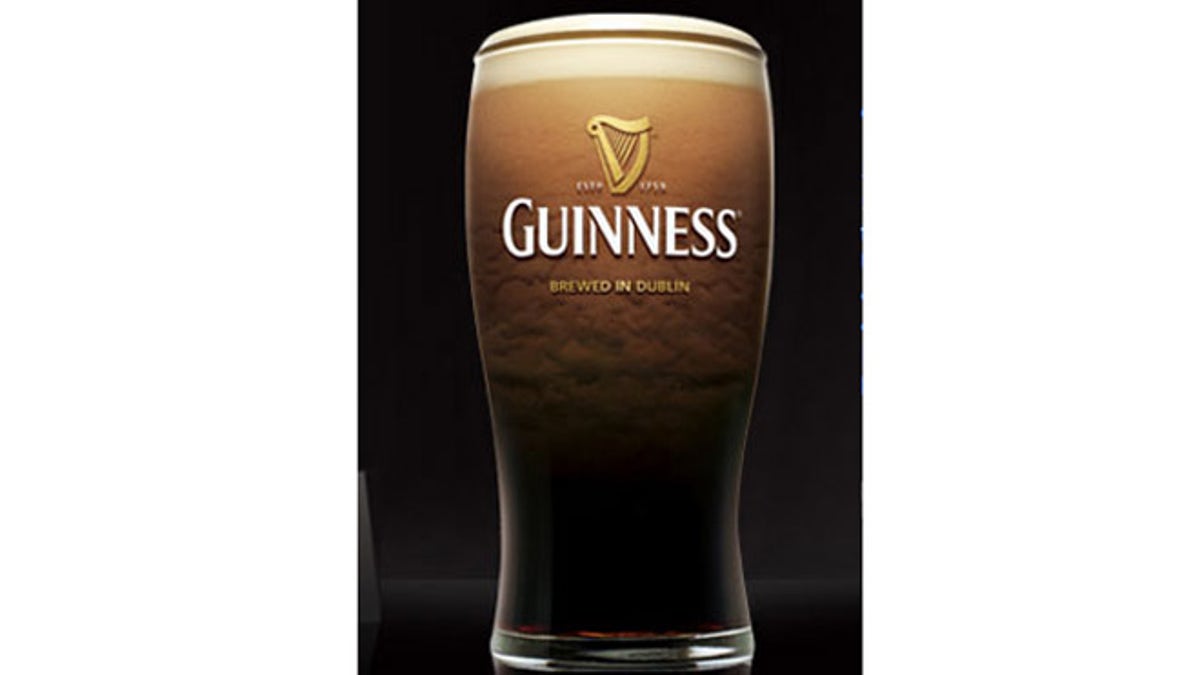 Stout
The milkshake of beers, this "meal in a bottle" has that roasted malt flavor and hint of chocolate we've come to expect from most full-bodied beers. A rich and creamy Irish favorite, this hearty brew is best straight out of the bottle or, if it's canned, from a tulip-shaped pint glass. Ask your bartender for a "perfect pint," an optimal pouring method which, according to the company, should take 119.53 seconds. Can't wait that long? Just think of how happy you'll be when that fluffy white cloud forms at the top of your glass, distinctive of "draught" or nitrogen-infused brews. Warning: May put hair on your chest.
3. Murphy's Irish Stout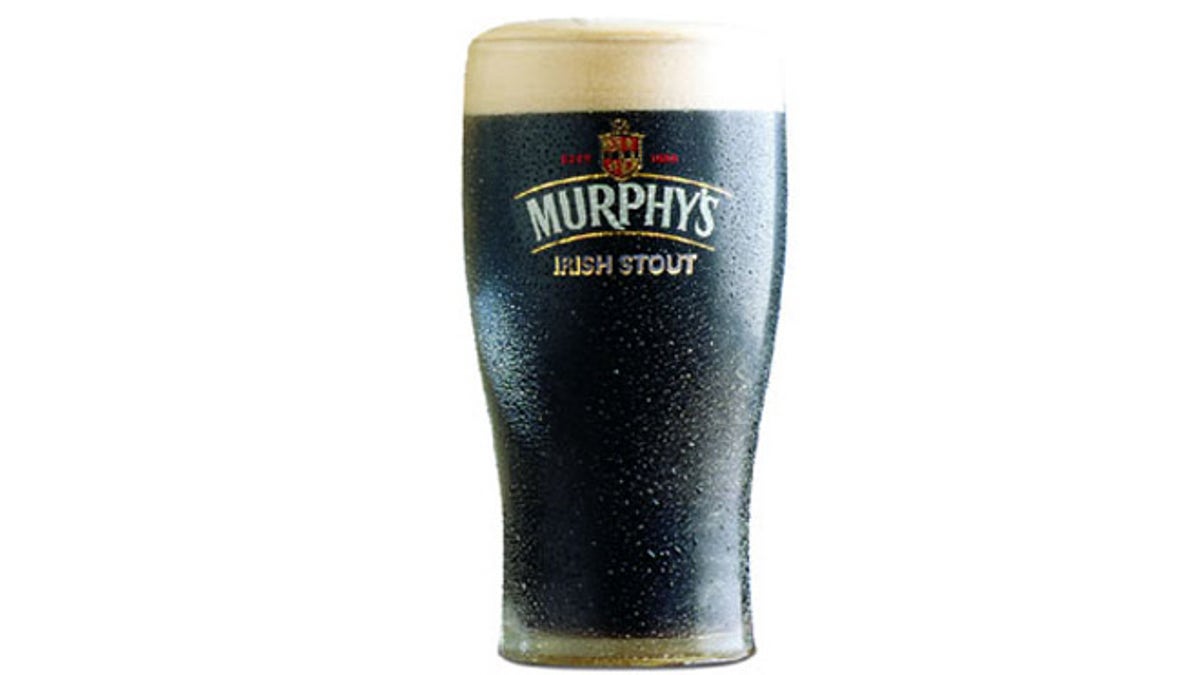 Stout
The lightest and sweetest of Ireland's Big Three (Guinness, Beamish and Murphy's), Murphy's Irish Stout is the "nice guy" of the group. But don't be deceived — that just means you can drink more of 'em. Think chocolate milk topped with a double shot of espresso and finished with a one-inch thick head of caramel-infused creamy goodness. Since the company's acquisition by Heineken in 1983, Murphy's has been enjoying a reputation as one of the fastest growing stout brands in the world. Have a Guinness for dinner, but save this one for dessert.
4. O'Hara's Celtic Stout (Carlow Brewery)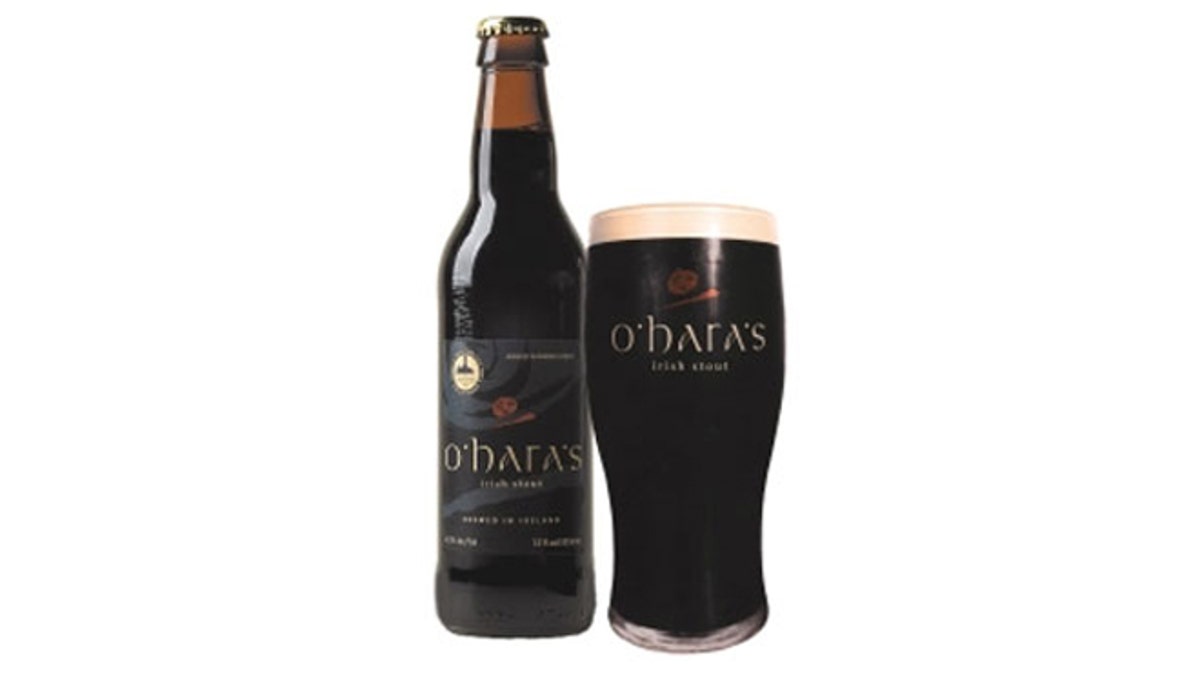 Stout
Carlow Brewery is what you would call old school. Its name comes from Carlow, a small town located in Ireland's historic Barrow Valley region and home to a once-thriving craft beer scene. In the 1800s, crafting your own beer was a popular practice among the inhabitants of Carlow, but this ended with the takeover of small breweries by big business. Carlow Brewing Company, founded in 1996, is reviving this olde tyme way of producing beers long lost, motivated by the belief that their way of manufacturing beers is superior to modern methods.
O'Hara's Celtic Stout is true to the original Irish stout. It's a robust, full-bodied combination of hops and roasted barley, providing both sweetness and a roasty bite with no artificial additives. Just hops, barley, yeast and water — that's it. If you're looking for the real deal, this is it.
5. Porterhouse Brewing Co. Oyster Stout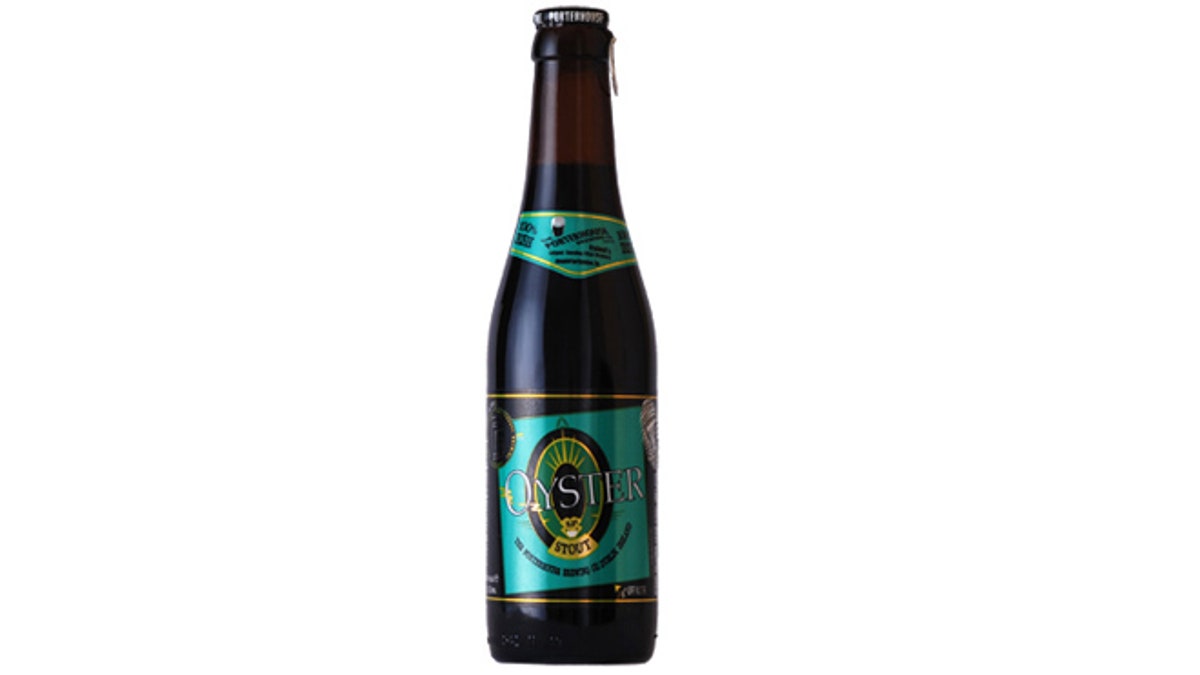 Stout
Established in 1996, Porterhouse Brewing Company is Ireland's largest independent brewery. Beginning with a Dublin pub, the company now operates bars as far afield as New York and London, bringing their craft brews beyond the Emerald Isle's shores. Porterhouse Brewing Company makes a varied range of stouts, ales, lagers, seasonal and specialty beers, including their popular oyster stout. The name is not a misnomer. While not all oyster stouts are actually made with the bivalve mollusk — some were simply designated as such because pubs served them with oysters — Porterhouse actually shucks fresh oysters into the conditioning tank.
Fortunately, you won't find them floating in your pint, but you should get a hint of their flavor — not full on, as if you were eating fresh seafood, but more subtly, as in Asian foods made with oyster sauce. The result may not be your typical Irish stout, but it still has the characteristic rounded malt flavors, creamy mouthfeel and smooth finish. Vegetarians beware.
6. Harp Lager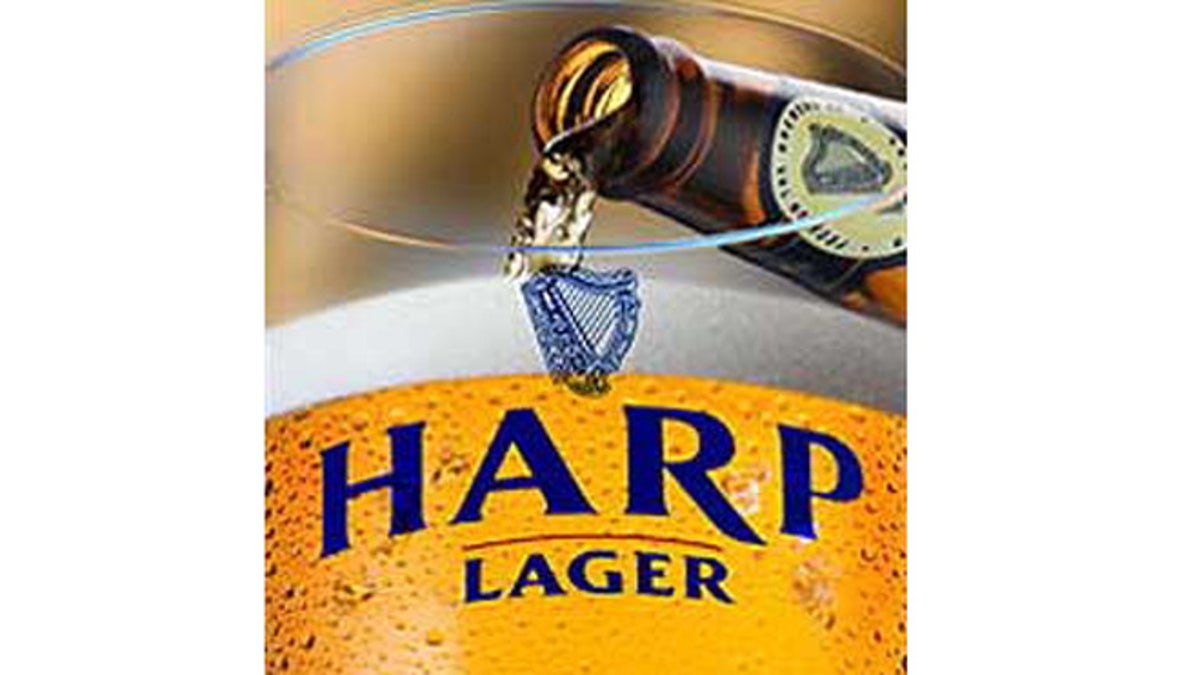 Lager
Not everyone wants a beer to taste like a milkshake. Luckily for them, there's hope — Harp. This crisp summery lager, which comes from a country better known for its stouts and leprechauns, has a bitter beginning that quickly that turns to clean and refreshing. This classic lager is smooth and solid.
7. Murphy's Irish Red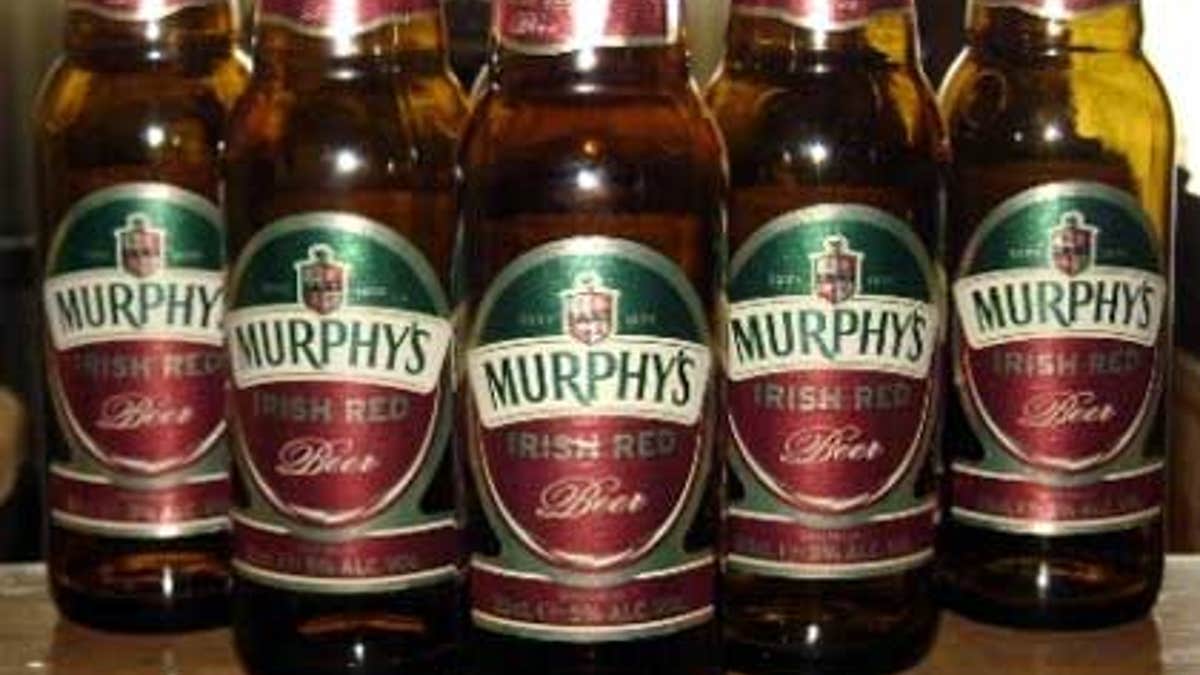 Ale
Irish red ales get their reddish hue from the small amounts of roasted barley they contain. Some manufacturers artificially color their beers red, and as a result some beers labeled "red ales" are not truly so. In America, darker amber ales are also sometimes labeled as "red ales." Murphy's Irish Red was originally brewed as Lady's Well Ale in 1856.
Lady's Well, located across from the company's brewery in Cork, has been a religious site for Catholics since the eighteenth century. Dutch beer juggernauts Heineken International purchased the brewery in 1983. This true Irish red is dry, crisp, hoppy and very carbonated with some signs of fruit and caramel.
8. O'Hara's Irish Wheat (Carlow Brewery)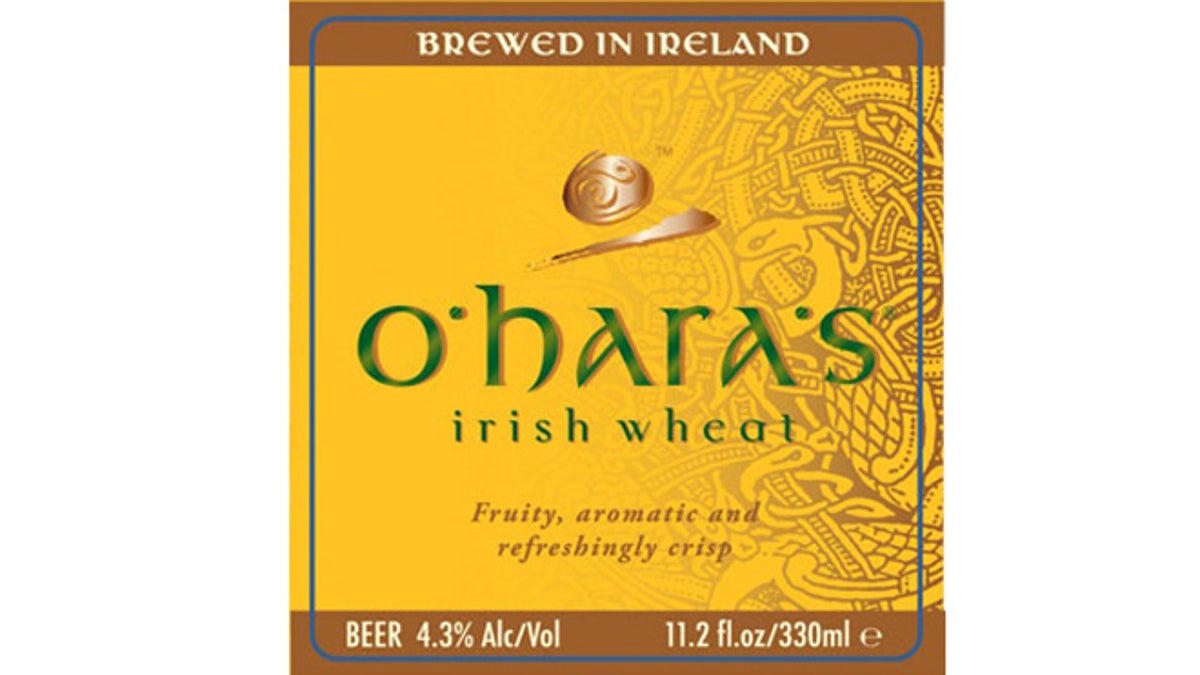 Ale
Ireland is famous for its stout, but this Irish wheat beer is worth checking out. Also known as Curim Gold Celtic Wheat, O'Hara's Irish Wheat is an easy-drinking golden ale. On the nose, it displays hints of banana, peach and plum, which balance the bitter hops on the finish. Mild and smooth on the palate, the beer's wheaty flavor profile lacks the stronger wholegrain flavors typical of many American hefeweizens. At just 4.3 per cent alcohol, the Irish Wheat works well with food or as a session ale.
9. Smithwick's Irish Ale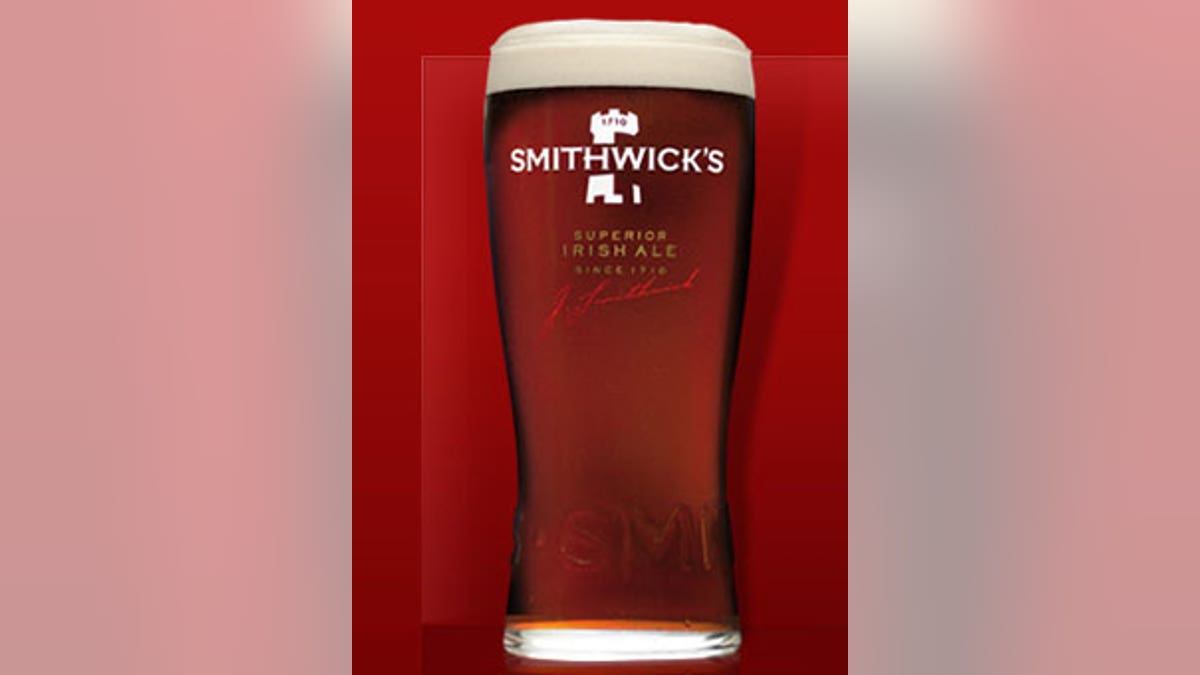 Ale
This beer is so old, it dates back to the fourteenth century when monks would brew their own next door to the Smithwick's brewery. The ruins of the original Franciscan abbey that once stood there can still be seen. Smithwick's is Ireland's oldest operating brewery, the major ale producer in Ireland and, along with Guinness, part of Diageo. Like Murphy's Irish Red, this is a red ale characterized by caramel maltiness and a hint of hops.
10. Kilkenny Irish Cream Ale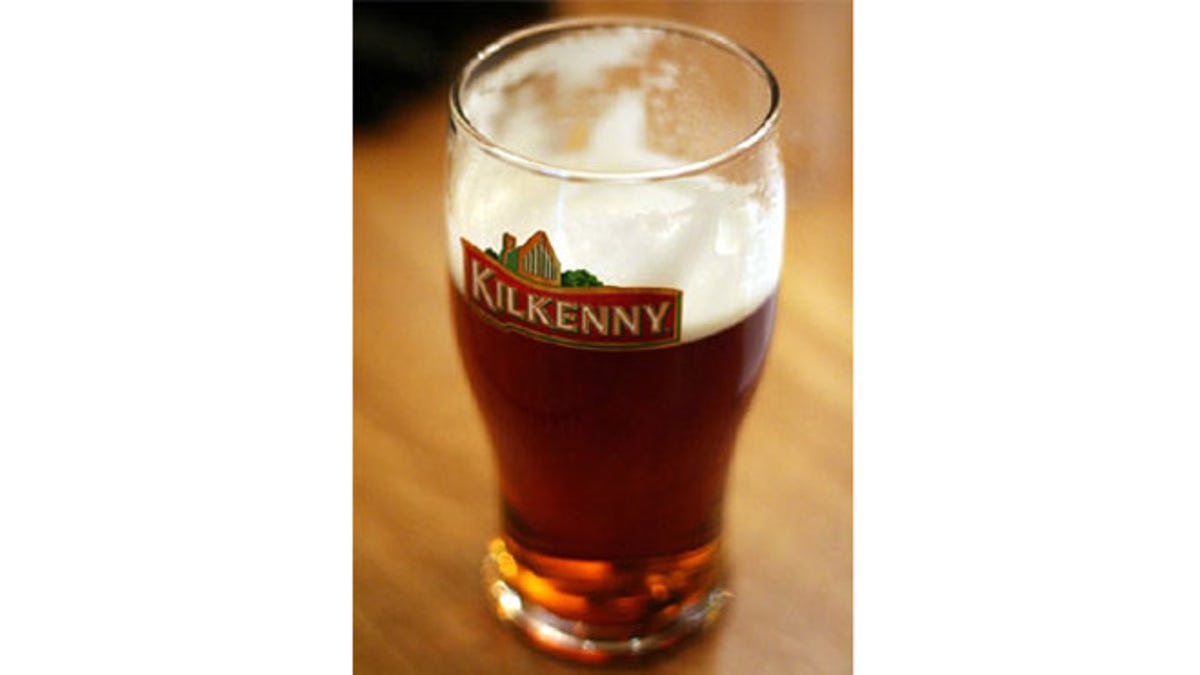 Cream Ale
Kilkenny has friends in high places. Guinness brews it; Diageo, the world's largest producer of spirits (Smirnoff, Johnnie Walker, Jose Cuervo, Bailey's and Guinness) carries it; and Smithwick's, Ireland's oldest brewery, is where it originated. The beer is older than some countries, with a heritage dating back to the fourteenth century, and until recently, Dubliner Pub in Washington, D.C. was the only place in the United States that carried it. Kilkenny has since become widely available. The taste can be described as Smithwick's with less hops and a creamy head like Guinness. The amber brew has the rich aroma and flavor of toasted malt. It's all at once sweet and creamy, offset by some bitterness and is available in both draught (nitrogen-infused) and canned forms.
More from Gayot.com
Best Places to Celebrate St. Patrick's Day Near You