Tim Hortons introduces spicy new Buffalo Latte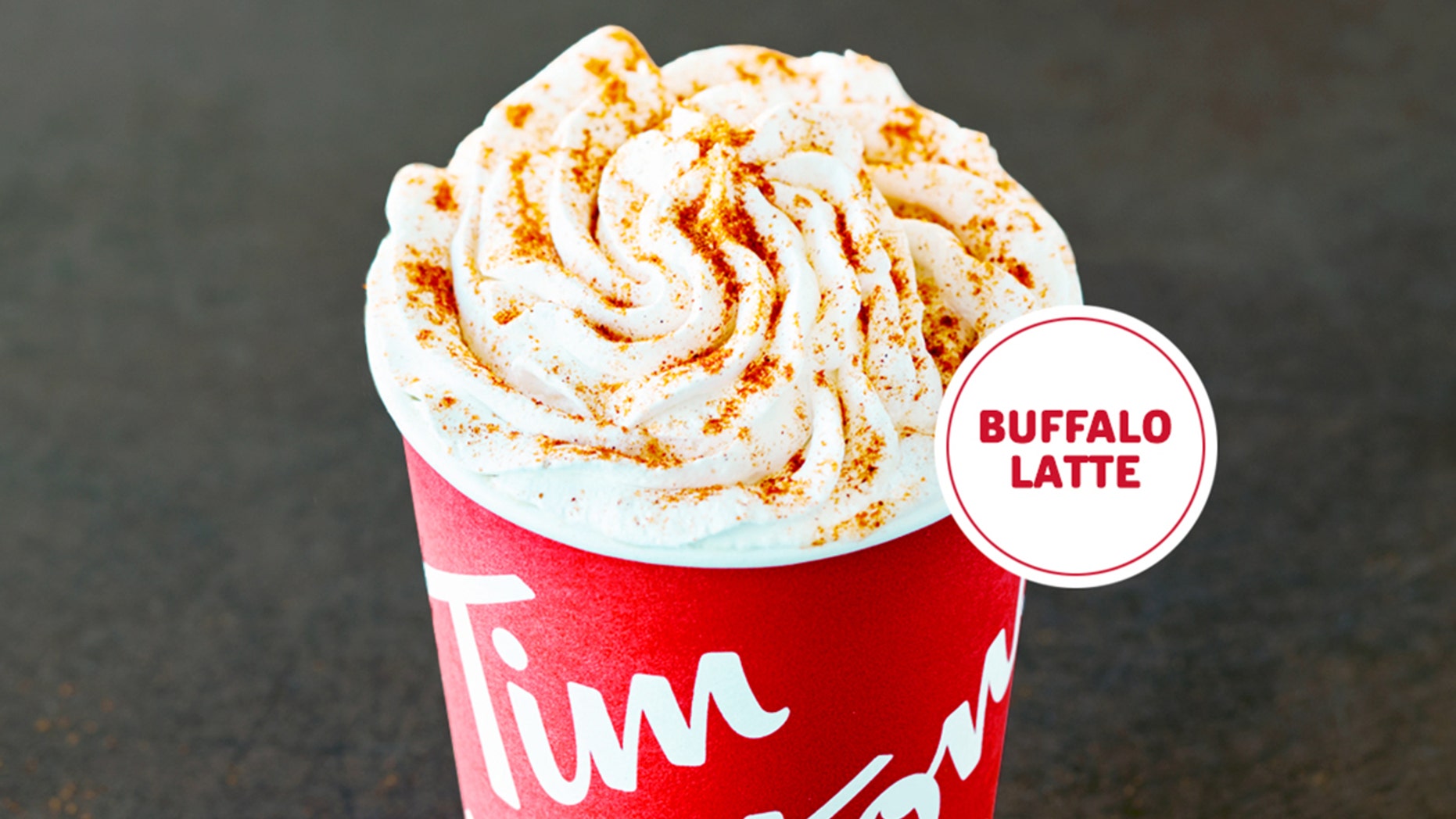 Tim Hortons is taking buffalo sauce beyond the chicken wing with its newest menu item.
The Canadian-based coffee chain announced today that it will be rolling out a bold new Buffalo Latte to accompany the launch of its expansive espresso line.
CANADIAN CHICKEN CROSSES THE ROAD DAILY TO GET TO TIM HORTONS
The drink was created to honor Tim Horton and Buffalo sauce, which both started the same year.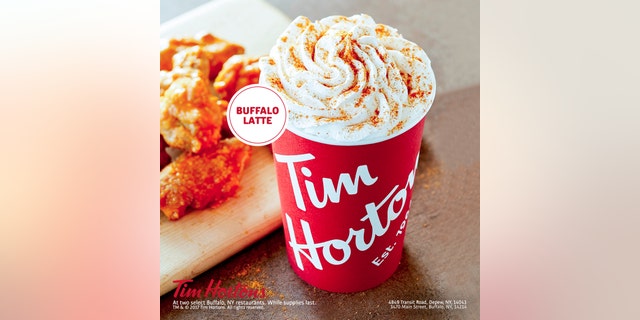 "Tim Hortons and Buffalo sauce were both born in 1964, so why not take these two Buffalo staples and combine them?" says Stephen Goldstein Regional President of Tim Hortons US.
According to a press release, the saucy beverage will be "made from freshly brewed espresso, steamed milk, mocha, and bold Buffalo sauce flavor" and topped with whipped cream and "a dusting of zesty Buffalo seasoning."
"The unlikely pairing of sweet mocha and tangy Buffalo sauce come together to create an unexpectedly delicious sweet and spicy treat we hope our guests will enjoy," Goldstein said.
FOLLOW US ON FACEBOOK FOR MORE FOX LIFESTYLE NEWS
The Buffalo Latte is available for $2.79 at two locations in New York, on Transit Road in Depew and Main Street in Buffalo, while supplies last.