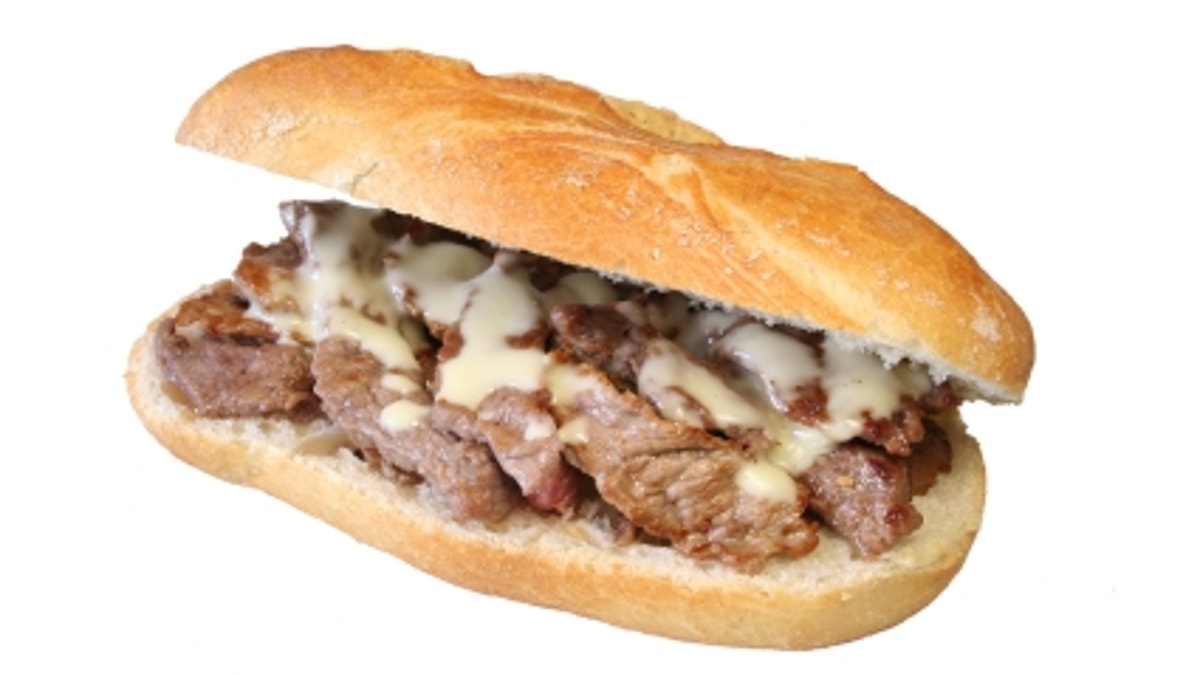 A few weeks ago, I mentioned that I thought America's two great contributions to the world of cuisine were BBQ and the sandwich.
Then I gave you a recipe for slow-cooked ribs, which I hope those of you who tried enjoyed. Now, as promised, it's time to turn our attention to a truly great sandwich.
The Philly cheesesteak may be one of the major reasons that cardiologists are so busy these days, but it still remains one of the tastiest sandwiches I have ever tried.
The sandwich first originated in Philadelphia in the 1930s, when hot-dog-stand owner brothers Pat and Harry Olivieri decided to vary from their usual lunch and make a sandwich from steak and onions. A passing cab driver stopped to get in on the action and was so impressed that he returned the next day and the day after that. Soon he was bringing friends with him and word spread so rapidly that Pat decided it was time to open a shop dedicated to the brothers' new creation.
Pat's King of Steaks opened in 1940 and has been open 24 hours a day ever since. It has competition now, not least from Geno's Steaks, which opened its doors nearby in 1966.
The folks in Philadelphia are very particular about their cheesesteaks and will remain loyal to their chosen restaurant all their lives. Arguments rage over what cheese should be used in the perfect cheesesteak sandwich. Some swear that Cheez Whiz is the only way to go, while others will fight to their last breath in support of sharp provolone.
Whichever way you go, no trip to Philadelphia is complete without sampling at least one cheesesteak. But if you don't have plans to visit the City of Brotherly Love anytime soon, here is a great recipe to try at home.
Philly cheesesteak sandwich
Ingredients (serves four):
1 1/2 lbs rib-eye beef
You can use other types of beef but you may need to cook them for a little longer for them to become tender
4 split white hot-dog rolls
1 large white onion
1 large red pepper
1 large green pepper
8 slices of provolone cheese
Salt and pepper
2 tbsp olive oil
Instructions
1- Slice the rib-eye steak as thinly as possible. Most Asian markets will sell very thin pre-sliced rib eye for use in Korean BBQ. If you do not have an Asian store nearby, partially freeze the beef. This allows you to slice it more thinly than when it has thawed.
2- Slice the onion and separate into rings
3- Core and de-seed the peppers, and slice into thin strips.
4- Heat the olive oil in a wide frying pan.
5- When it comes up to temperature, add the onions and peppers.
6- Cook them for five minutes, stirring occasionally so the onions are cooked but not colored and the peppers are soft.
7- Transfer the onions and peppers to a bowl.
8- Return the frying pan to the heat and add the beef.
9- Cook the beef, searing on both sides. I like to add a little water once they have seared to make a delicious jus, which soaks into the bread in the end result.
10- Add a pinch of salt and a good twist of black pepper.
11- Cook the beef slices until tender and then return the onions and peppers to the pan.
12- Mix the beef, onions and peppers well and then layer the top with the slices of provolone cheese.
13- While the cheese is melting, split and lightly toast the hot-dog buns.
14- When the cheese has melted, stir it well into the mixture of beef, onions and peppers.
15- Layer the mixture onto your hot-dog buns and serve.
----------
Also from AskMen.com: