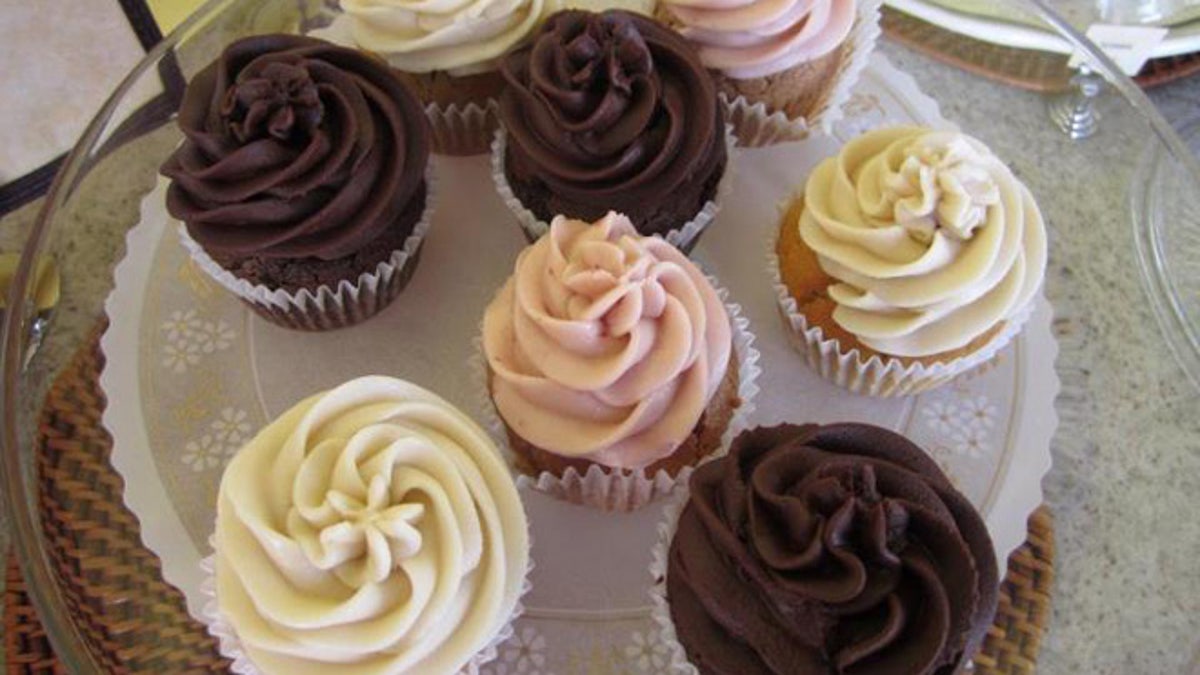 Is there a gluten-free menu? Will the chef use a separate cooking area for my food? Will they change the utensil to avoid cross-contamination? Does the meal contain any nut or nut byproducts?
These are just a few questions that food-allergy sufferers have to ask when dining out, and then they still must wait (with their fingers crossed) for their meal to be prepared with the utmost care. Having a meal free of allergens is crucial for allergy sufferers — otherwise, a great night out could end with a straw and a bottle of Benadryl (refer to the movie Hitch). With that in mind, The Daily Meal has created a guide to some of the most allergy-friendly restaurants in America.
Restaurants have become increasingly more aware of the array of allergens that many suffer from and have made several changes to serve those with allergies. These restaurants have a host of amenities that make dining out a much more pleasurable experience.
Take, for example, the Nourish Café in Phoenix, Ariz. where the menu is carefully color-coded with gluten-free, soy-free, dairy-free, and many other dietary tags to easily guide diners through the menu, or Karyn's Cafe in Chicago, where you can finish your dairy-free dinner with a scoop of soy ice cream.
Those with gluten allergies can dine with confidence at Bistango in New York City, where they can enjoy gluten-free pasta of many varieties, gluten-free bread, and even gluten-free cake, or vegans chow down on dairy- and egg-free pizza in Philadelphia at Black Bird Pizzeria.
Whether you are traveling or looking to dine out in your own city, this list of allergy-friendly restaurants can serve as your guide —we've covered cities from coast to coast.
Slideshow: The Ultimate Guide to Allergy-Friendly Dining
Here's TDM's code for restaurants safe from the various food allergies:
G — Safe for gluten allergies
D — Dairy allergy friendly
N — Accommodates nut allergies
E — Egg allergy friendly
S — Cautious of soy allergies
For example, GDS means that the restaurant is a good place to dine for those with gluten, dairy, and soy allergies. So, browse the guide and use it in your search for allergy-friendly restaurants.
GDNS — Sweet Republic, Phoenix, Ariz.
Sweet Republic hasn't been named to several "best of" lists for nothing. This ice cream shop's fresh, ripe, and all-natural scoops come in 24 flavors available daily, including dairy-free sorbet, nut- and soy-free recipes, and gluten-free options, proving there is something for everyone. Sweet Republic's strategy is great for allergy sufferers, since all of their flavors are made in small batches to be sure that each one is made correctly. If you cant go to their shop, you can pick up a batch at select Whole Foods stores.
G — Indulge Burgers and More, Phoenix, Ariz.
Love breakfast but can't consume gluten? Indulge Burger is the place for you. Indulge has a gluten-free breakfast menu with omelette options and even gluten-free English muffins, so a gluten intolerance does not have to prevent a great breakfast. And Indulge Burger doesn't stop there; they also have a gluten-free lunch menu, which offers burgers with gluten-free buns.
GDE — Swirlz Cupcakes, Chicago, Ill.
To satisfy a sweet tooth, Swirlz Cupcakes offers a wide variety of gluten-free, egg-free, and dairy-free cupcakes. From unique flavors such as mango passion fruit smoothie and mint chocolate chip to standards like red velvet, Swirlz has a rotation of flavors daily and the best part — no allergic reactions.
GDE- Karyn's Cafe- gourmet, dairy-free, option to raw menu, Chicago, Ill.
Karyn's Café caters to dairy intolerance by offering dairy-free and egg-free pizza, sloppy Joes, enchiladas, and a range of favorites that have been edited to accommodate allergy-sufferers. The menu also lists gluten-free offerings. The café also has a menu with all raw options, from salad to pasta dishes. You can also top off your dining experience with a scoop of soy ice cream or a snowball.
GN — Bistango, New York, N.Y.
A plethora of gluten-free options are available at Bistango. Gluten- allergy sufferers are presented with a variety of gluten-free pasta dished, such as wild mushroom and ricotta ravioli or gluten-free penne. Bistango also offers several different gluten-free cakes, such chocolate, red velvet, or carrot cake. The restaurant is also conscious of nut allergies and strongly encourages diners to inform the waiter of any special needs, so the restaurant can be certain that they are accommodating their diners.
GDNSE — Soft Serve Fruit Company, New York, N.Y.
Soft Serve Fruit Company mixes are all made with the same base – filtered water, fresh fruit, and organic cane sugar every batch is free of the most common allergens including gluten, dairy, nuts, soy, and egg. Soft Serve Fruit Company is dedicated to serving fruit in a simple natural low-calorie way.
GESN — Mellow Mushroom, Austin, Texas
Mellow Mushroom is a pizza café that is extremely cautious during preparation in order to comfort those with allergies. They not only have a gluten-free menu, offer egg- and soy- free options, and denote all allergens present in their dishes, but they also train employees to prevent cross-contamination. Mellow Mushroom announces on their site that their chefs change aprons, wash hands, use sanitized cooking utensils, and make sure that the pizzas are all placed on sheet pans so they will not transfer allergens.
DE — Kerbey Lane, Austin, Texas
Kerbey Lane is committed to offering dishes that appeal to a diverse crowd of diners, including those with allergy setbacks. From dairy- and egg-free pancakes to green chili fries with vegan queso, Kerbey Lane accommodates their diners with and without allergies. It is great place to dine with "regular eaters," since Kerbey Lane has a vast menu.
DNE — Blackbird Pizzeria, Philadelphia, Pa.
Pizza is usually not an option for those who suffer from dairy and egg allergies, but at Blackbird Pizzeria it is not a problem. Blackbird Pizzeria specializes in vegan pizza, which means pizza for everyone, even allergy sufferers.
GDNES — Bourbon Blue, Philadelphia, Pa.
Bourbon Blue is an American-style restaurant with a bit of inspiration from New Orleans, and they are cooking with allergies in mind. Having a gluten-free and dairy-free menu is how they accommodate allergy sufferers. Their staff is familiar with several food allergies and they specify in their menu that to accommodate any dietary accommodations, you can speak with the chef. Now that's our kind of service.
GDNS — Native Foods, Los Angeles, Calif.
Recognized by USA Today and Zagat, Native Foods' menu is entirely dairy-free, "even the mayo." They serve up nachos with dairy-free cheese, and many other favorites. The restaurant even has a separate menu with soy-free options such as roasted chile tacos. The restaurant did not stop there; it also has a separate menu with nut-free and gluten-free choices.
GD — Breakaway Bakery, Los Angeles, Calif.
Organic, whole-grain, and preservative-free, Breakaway Bakery's goodies are a much healthier way to satisfy a sweet craving without triggering an allergy. In addition to being all-natural, Breakaway bakes gluten-free products that have 400 percent less starch than usual baked goods. They also bake dairy- and egg-free products such as cocoa cinnamon donuts. Breakaway also offers soy- and tree-nut free products, but advises customers to call ahead for those options.
GDNS — Graces 5, Redmond, Wash.
Want to dine alfresco and allergy-free? Graces 5 offers an outdoor healing garden where you can munch on gluten-free, dairy-free, soy-free, and peanut-free options. Graces 5 has removed all ingredients that can trigger those allergies from their kitchen and has also designed a custom food allergy profile that diners can print out and bring in with them. This profile will be entered into the computer and your server will give you a menu with recommended menu options. Graces 5 provides a customized dining experience minus food allergens.
G — Lilit Café, Bethesda, Maine
Gluten-free dressings, croutons, and breads are all available at Lilit Café. The gluten-free menu includes choices from crab cakes to pizza. At Lilit, gluten allergy sufferers have just as many options to choose from as the other diners.
GDNS — Chef Geoff's, D.C.
At Chef Geoff's, modification can be tailored to almost anyone to prevent allergic reactions. Along with offering a gluten-free menu, the staff is trained to prevent cross-contamination. All you have to do is alert your server and they will recommend the options for you.
GDE — City O' City, Denver, Colo.
At City O' City, the menu notes which items are gluten-free, dairy-free, egg-free, and which items contain nuts, to make it easy for allergy sufferers to order with ease. The diner offers gluten-free waffles, and burgers and wings without dairy additives. Also, everything that comes from their bakery is egg- and dairy-free. To top off your meal, grab a cocktail to celebrate the peace of mind you feel after ordering an allergen-free meal.
DES — Black Bean Co., Charleston, S.C.
Serving unprocessed and all-natural food, Black Bean Co. is a self-proclaimed energy food restaurant that also offers a variety of allergen-free foods. With a host of Thai, Mexican, and American-style entrées, dairy, soy, and egg allergies are not a challenge. Options such as The Green Beach burrito or the Super Asian wrap are dairy- and egg-free. The restaurant also has a plethora of soy-free menu options.
See the complete list of allergy-friendly restaurants here
More from The Daily Meal

America's Most Outrageous Ice Cream Sandwiches

Best Fried Chicken

America's Most Outrageous French Fries

Coolest Restaurants