The real secret behind P.F. Chang's success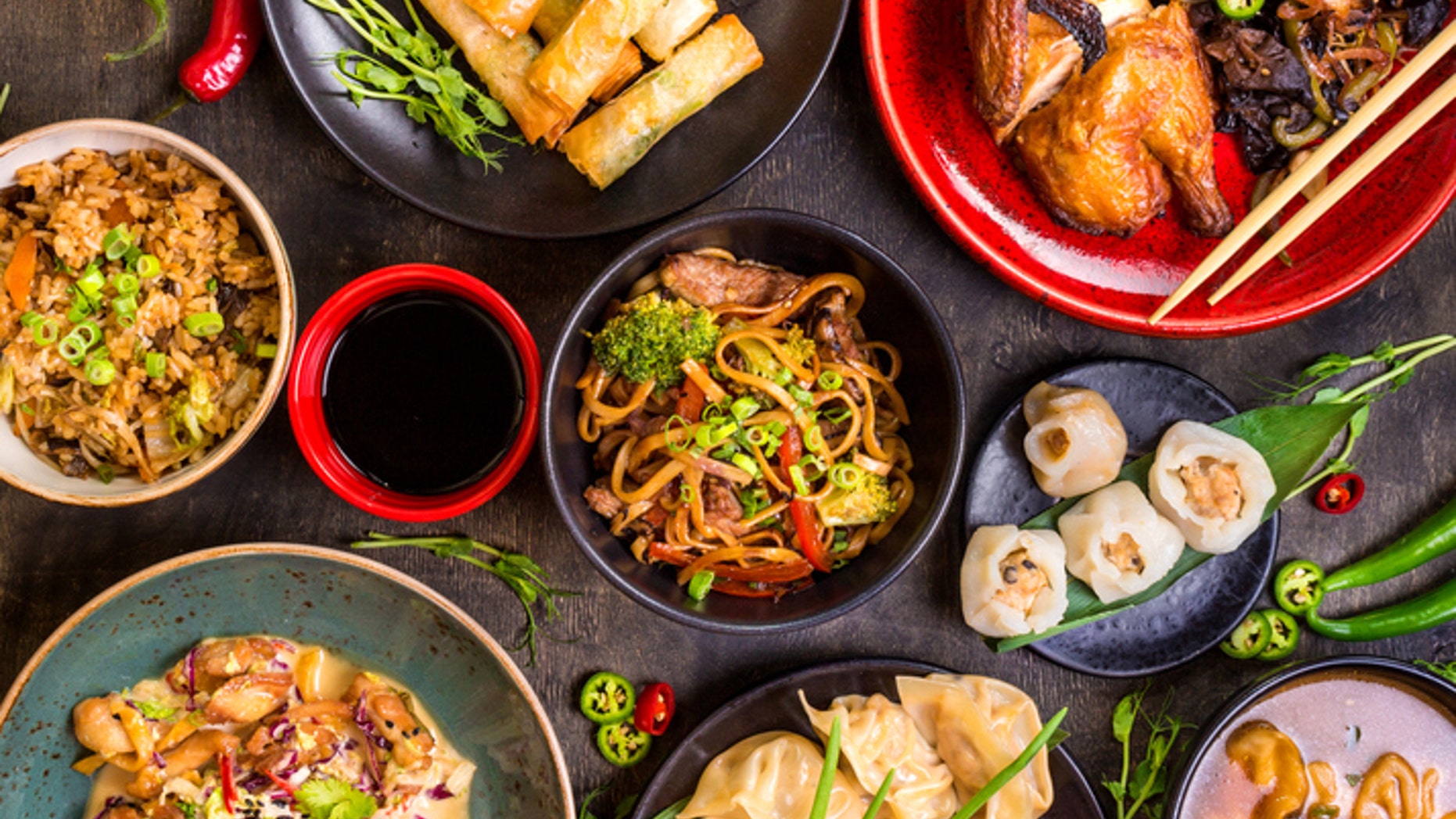 In the 1960s, particularly in San Francisco, flower power ruled, a counter-culture revolution was underway, and psychedelic rock drifted from open windows in Haight-Ashbury.
Just four miles east, a culinary revolution was happening in Chinatown thanks to Cecilia Chiang, the founder of both authentic Chinese cuisine in America and the legendary restaurant The Mandarin.
She's called "the Julia Child of Chinese cooking," and when she introduced authentic Northern Chinese cuisine to America, Chiang changed the dining landscape forever. Her acclaim as a chef, restaurateur, and advocate for Chinese cuisine blazed a path for other generations of Chinese and Asian restaurants-- including the popular P.F. Chang's brand of Asian-American cuisine.
A Successful Asian-Inspired Brand with a Stellar Pedigree
A billion-dollar brand with more than 200 restaurants across the country, P.F. Chang's is a household name with a unique history.
More from The Daily Meal
Imitation P.F. Chang's Sichuan-Style Asaparagus Recipe
P.F. Chang's to Bring Back Local Favorites for a Limited Time
The Best Chinese Food in Every State
Its roots, dedication to Asian food, and culinary pedigree come directly from Chiang — her son, Philip Chiang, is one of the founding partners. He learned how to cook "the Cecilia way" alongside his mother in her restaurant, The Mandarin, and over the years developed his own cooking style that made him a popular chef both in her restaurants and on his own at his Asian bistro, Mandarette.
It was at this restaurant that he met Paul Fleming, a regular customer who lived in Arizona and was desperate for good Chinese food. He convinced Philip to come to Scottsdale, Arizona, and together they founded P.F. Chang's in 1993 in a shopping mall. This unlikely partnership between Paul Fleming (that's the P.F. part), who was also the owner of the Ruth's Chris Steakhouse Franchise in California, and Philip Chiang (that's the Chang part) turned out to be blessed from the start.
Its first weekend in business, the restaurant was packed with enthusiastic diners who couldn't get enough of Philip's menu, which included dishes from Asia with a focus on the upscale Chinese wok cooking found in Northern China. Rather than change the Northern Chinese cuisine entirely, Philip cooked it "simpler, fresher," and his new approach launched a dynasty that continues to thrive 23 years later.
A Modern Twist on Classic Asian Cuisine
Philip's inventive dishes and Fleming's insistence on American-style service offered diners a new experience. Friendly service, incredible décor (every hand painted mural in each restaurant is unique and depicts twelfth-century China), and regional Asian-themed menus were complemented by one of the industry's first progressive wine lists – a wine-by-the-glass program that included more than 100 wines – and an extensive Asian-inspired dessert menu.
A Farm to Work Philosophy from the Beginning
Success in the restaurant industry is never a guarantee, but since it launched, P.F. Chang's has made its food and signature beverages from scratch, every day, in each individual restaurant. Dim sum is hand-folded, fresh ginger root is juiced for house-made ginger beer, and even sauces are made from scratch.
Clean ingredients, purposeful recipes, and the power of a fiery wok are part of the Farm to Wok approach that has been the brand's food philosophy since the day it launched.  "It's been our story – and now we are telling it," said Dwayne Chambers, head of marketing at P.F. Chang's.  "Many guests don't know that every one of our restaurants has a scratch kitchen. This means our chefs are preparing food fresh every day – chopping vegetables, hand rolling sushi, and crafting handmade cocktails from fresh squeezed fruits."
They Really Walk the Wok
Philip Chiang's preference for wok cooking (a cooking technique that is more than 2,000 years old) was more than a nod to his lineage and training. Wok cooking is one of the purest forms of cooking, creating an intense flame (what is called "wok hei" or "breath of wok") that imparts unique, smoky, caramelized flavors and crispy textures favored in Northern China.
Wok cooking also allowed the restaurant to feature classic favorites inspired by recipes Cecilia invented at The Mandarin, like Mongolian Beef, which was originally made with lamb, and the Chicken Lettuce Wraps, which were originally made with shredded squab. Philip's versions of these classic dishes are still some of the most popular dishes on the menu.
An Industry First, All From Scratch
P.F. Chang's is the restaurant first credited with putting lettuce wraps on the food map, and this menu staple is one of the most-copied items in the restaurant industry. Forget trying to copy it; the recipe is top secret and is closely guarded by all of the chefs.
P.F. Chang's kitchens are all-scratch kitchens, meaning the food is made from scratch every day, in every restaurant, and the chefs use all-natural meat, responsibly sourced seafood, and local produce whenever possible.
According to The New York Times, P.F. Chang's was the first national restaurant to use Sriracha in 2000, and its restaurants use nearly 100,000 bottles of Sriracha per year.
Some say the most important role in the P.F. Chang's kitchen is hand-folding the dim sum, which starts early every day, along with hand-folding wontons and egg rolls.