The most common fast food burger chain in your region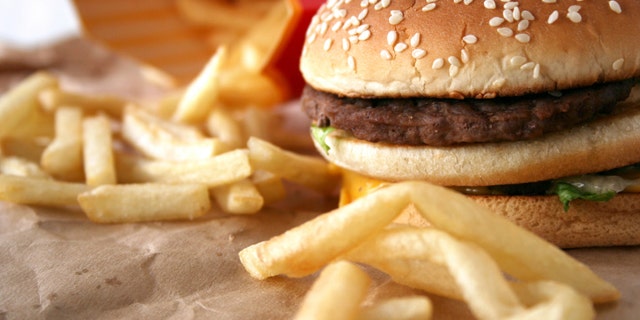 NEWYou can now listen to Fox News articles!
Ever wondered about which fast food burger chain has the most locations in your neighborhood?
Statistical site Flowing Data has compiled a series of cool looking maps based on information from AggData to showcase how fast food chains are laid out across the country.
The first map (seen below) shows the closest of the seven largest burger chains in the U.S. at strategic points across the country.
On first glance, burger chains seems to be everywhere, but look closer and you can see there are lot of McDonald's (golden yellow) in the Northeast, but very few Dairy Queens (purple).
And if you're in California, good luck finding a Sonic (green).
Pretty much everything exists along the Bible belt.
FlowingData also broke down the data by each individual chain locations. While the general trends show that densely populated areas not surprisingly have a lot of restaurants, each region of the country appears to have a specialty chain.
But, the Golden Arches pops up everywhere. McDonalds leads the pack with a over 13,000 restaurants. Burger King, the second largest burger chain, has a measly 6,900.