The most alcoholic cocktails
Figuring out what to order at the bar can be difficult, what with the copious amount of choices the bartender can offer you.
There are hundreds of alcohols, liqueurs, and mixers that can be blended together to make some seriously delicious cocktails. But what if you just want one drink that'll really give you the kick you're looking for?
That's where our list of the most alcoholic cocktails comes into play.
We did some research to find the most alcoholic cocktails, made with some of the highest-proof alcohols in very large quantities. We looked for drinks where the alcohol isn't diluted by things like juice, vermouth, sodas, and other mixers. The drinks that stood out the most were those that had one or fewer mixers in them. They were also the ones that came recommended to us by bartenders and master mixology consultants like Giovanni Love, who has opened Bar Naná in Manhattan's West Village as well as other bars across the country. Love was kind enough to tell us, "Right off the bat, other than martini's, Manhattan's, Gibson's, and Rob Roy's, the Negroni is the first to come to mind." The Negroni is a classic cocktail, but there are others on our list that you might not know about.
While absinthe is an obvious component of some of these high-alcohol drinks, there are others on our list made with different liquors with sky-high alcohol contents. Navy-strength gin is a real thing, and when it's added to a Negroni it can make it all the more alcoholic. The same goes for using higher-proof rums like Bacardi's 151 Rum, and of course using grain alcohols like Everclear. But try to avoid downing too many of these cocktails — they're also impeccably concocted and offer a taste of true craftsmanship. While jungle juice may be a bathtub drink for college fraternity boys, there are more sophisticated options to choose from, like Death in the Afternoon, a fantastic cocktail that uses absinthe and champagne to create a phenomenal mix of flavors with the anise-flavored absinthe and the sweetness of the champagne bubbles.
There are hundreds of cocktails out there that boast pretty heavy alcohol contents, but these 10 drinks were the ones that made our list. If you have a heavy-hitting, highly alcoholic cocktail, let us know about it and we'll expand the list to include everything you can dream up.
1. Jungle Juice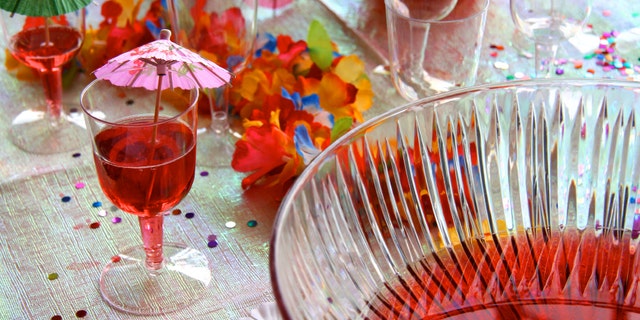 The Bartender's Black Book by Stephen Kittredge Cunningham is a go-to for many bartenders in the country, and his recipe for this alcohol-packed drink is unbelievable. He calls for a large bowl filled with prepared fresh fruits and then asks the daring drinker to pour an entire bottle of grain alcohol into the bowl and let the mixture sit covered overnight. You can always add soda, but that is slated as "optional." Grain alcohol is typically a product like Everclear, so be extremely careful when you consume jungle juice. But when it's made correctly, it doesn't taste anything like alcohol at all.
2. Caribou Lou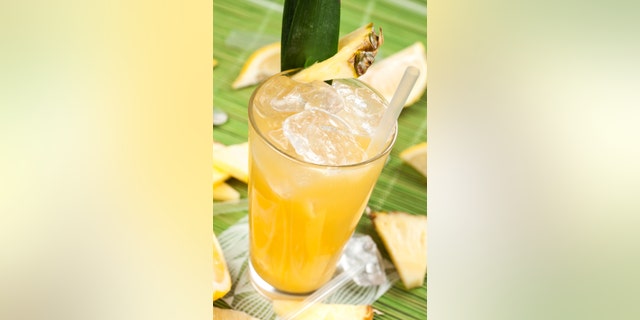 Made famous by the rapper Tech N9ne's hit song, the Caribou Lou calls for 151 rum, pineapple juice, and Malibu rum. While it's not the most alcoholic cocktail on our list, it's up there, and it's incredibly delicious. It's like a piña colada on the rocks and much easier to make. Once again, it's best to be careful with these highly alcoholic drinks that are also fruity. Bacardi 151 Rum is so popular because of its high alcohol content, and you barely know you're drinking anything alcoholic when it's mixed with a juice like pineapple.
3. Sazerac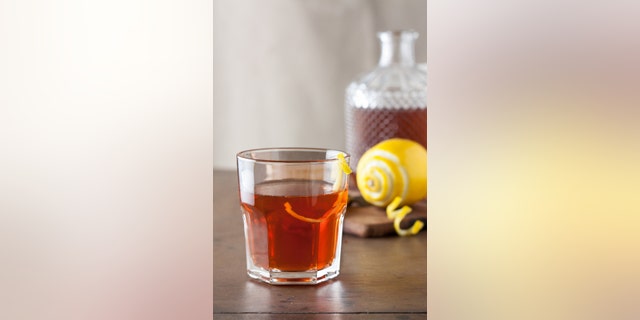 There are many different ways to make a traditional Sazerac but Cunningham's The Bartender's Black Book recommends the drink be made with one cube of sugar, two to four dashes of Peychaud's Bitters, 2 ounces of rye whiskey, and a coat of absinthe on the inside of a chilled glass. The drink is highly alcoholic and packs a heavy punch. If you're really trying to go for it, try using a whiskey that is 100-proof like WhistlePig or Rittenhouse.
4. Aunt Roberta Cocktail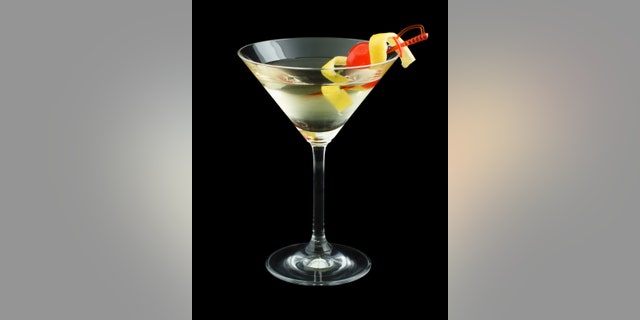 The Aunt Roberta Cocktail has some history to it, but we mostly care about it because its 100 percent alcoholic. There's no juice, mixers, or fruit that's diluting this bad girl down. The cocktail requires absinthe, gin, vodka, brandy, and blackberry liqueur. The drink originally hails from Alabama and it's not for the faint of heart. If you dare to try it, it's actually pretty delicious — the anise-flavored absinthe works wonderfully with the blackberry liqueur.
5. Zombie Cocktail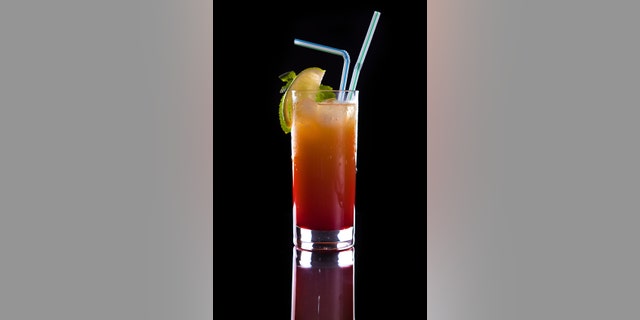 We're going to let the orange, pineapple, and lime juices in this cocktail slide because it calls for the infamous Bacardi 151 Rum again. Oh, and white rum, and gold rum, and dark rum. There's also some apple brandy in there for good measure. The cocktail is called the Zombie for good reason. It will either put you to sleep halfway through if you're a cheap date or knock you completely out after one or two helpings. Bacardi's website tells us that "The original Zombie Cocktail was created in 1934. While the original mixture was kept secret, it frequently changed until it was just right." And just right it is.
Check out more of the world's most lethal cocktails.
More from The Daily Meal
Drink Like a Celebrity: 10 Drinks the Stars Love
The 15 Best Chain Restaurant Happy Hours