The greatest burger places outside America
The hamburger has long been considered an American classic. While the burger patty we know and love today is an American invention, ground beef patties have been being consumed for centuries under a variety of names. Hamburg steak — a dish of minced beef — was all the rage in Germany during the nineteenth century. When German immigrants landed in America, they brought the dish with them.
Initially considered a "workman's lunch," the humble hamburger has come a long way, and today even upscale restaurants offer a version. The burger phenomenon is so big that it has gone worldwide. Initially considered a "workman's lunch," the humble hamburger has come a long way.
Restaurants and burger joints in many countries now give American diners a taste of their homeland with the burgers you'll find at the eateries on our list.
To arrive at our list of the best burgers in the world, The Daily Meal took into consideration burger places that have received positive reviews by locals and travelers alike, are on "best of lists" including one burger place that was featured on The Daily Meal's List of the 101 Best Restaurants in Asia 2013, and have received a significant amount of positive press.
Disagree with our list? Talk to us on Twitter@TheDailyMeal.
1. Flippin' Burgers, Stockholm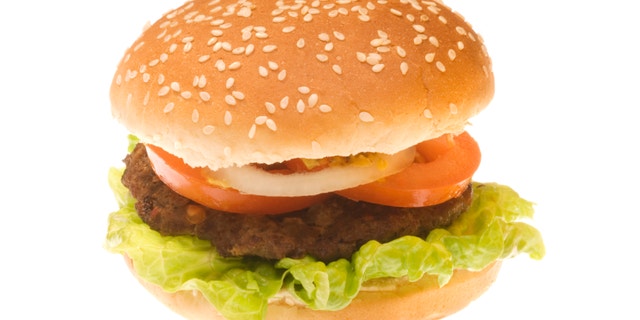 The way Americans clamor for Swedish meatballs at Ikea is similar to the way Swedes queue up for a taste of Jon Widegren's Flippin' Burgers in Stockholm.
Widegren is serious about his burgers — so serious that he wrote the book about them: Flippin' Burger, in which he shares his "no secrets, no shortcuts" philosophy of burgerdom. All Widegren's beef is grass-fed, sourced from local farms, and ground in-house. A nearby bakery provides the buns. Flippin' doesn't take reservations but that doesn't stop fans from coming, leaving their names, and waiting to be called to place an order for one of the six burgers on the menu (one of them made not with meat but with cassave flour, kidney beans, and chipotle chiles). The basic burger here is described as "For the pure of heart. Meat and bread. Nothing more." Wash your burger down with one of 40 beers offered, along with wine, cider, and some hard stuff.
2. Blacows, Tokyo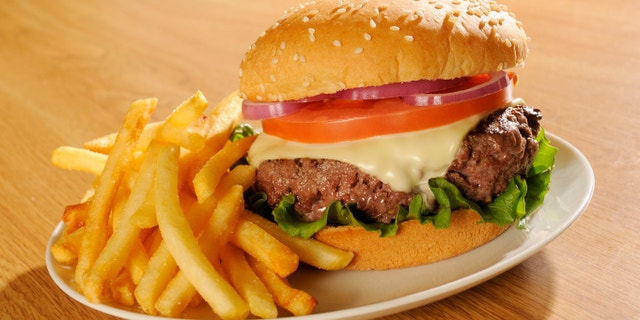 Blacows is owned and run by a butcher, so expect the best meat here. By best, we mean Japanese Black Wagyu beef. Diners can get a glimpse of their burger being made through the window Blascows' "Patty Factory." The Big Blacow Burger is the best bet here. It's two patties of Black Wagyu, cooked medium, and dressed with Colby and Monterey Jack cheese. Crispy Nadeshiko bacon and creamy sliced avocado add more flavor. The buns come from a Tokyo branch of the famed Parisian boulangerie Maison Kayser. That no expense is spared in the creation of this mega-burger shows in the ¥2,600 ($24) price tag.
3. Fergburger, Queenstown, New Zealand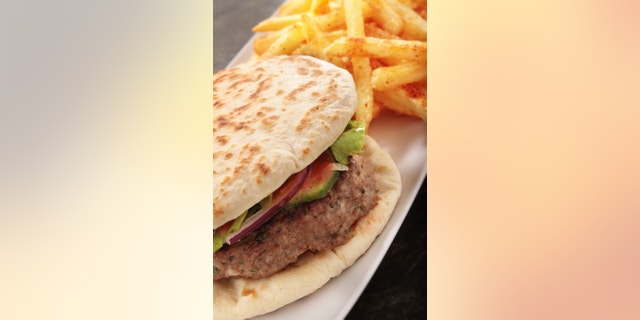 For the 21 hours a day New Zealand's Fergburger, in this town about 225 miles southwest of Christchurch on New Zealand's South Island, is open, it is packed. What started as a late-night, post-drinking burger joint has evolved into a cult favorite hotspot that has become known for New Zealand's bet burgers. Some diners come for the Little Lamby, made with prime New Zealand lamb and dressed with mint jelly, red onion, aïoli, and tomato relish. Others are eager to take a bite out of the Sweet Bambi, a Wild Firodland deer burger with Thai plum chutney. Visiting Americans love ordering the Chief Wiggum, made of pork belly, not just because of the Simpsons reference but because it's delicious. Ferg's beloved burgers are all handmade with locally sourced ingredients and served on buns baked next door at Ferg's own bakery.
4. Lucky Chip, London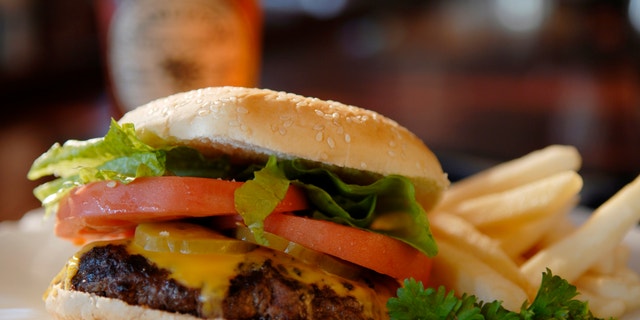 If you find yourself across the pond and craving a burger, locals will likely direct you to Lucky Chip. What started as a food truck in Netil Market has evolved into a three-location burger mecca that keeps London carnivores happy. The burger starts with coarsely ground 32-day-aged beef. Patties are cooked on a hot grill and topped with cheese. Then, the patty is transferred to a bun with some shredded lettuce and crinkle cut pickles. Sounds simple enough, but premium ingredients and craftsmanship from the cooks at Lucky Chip come together to create London's best burger.
5. Hamborgarafabrikkan, Reykjavík, Iceland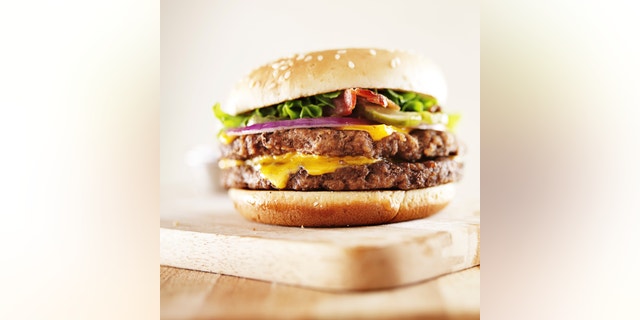 If you name your restaurant "Hamburger Factory," chances are you're pretty serious about what you're serving. The opening of this place was the focus of a reality show called "Simmi, Joi and the Hamburger Factory." We don't have to tell you what happens when a restaurant in featured on a reality show. Once the place opened its doors, the public swarmed, and they've been there ever since. Ingredients like Italian Parma ham, Peppadew peppers. spicy Havarti cheese, olive paste, and Japanese seaweed are used to create the square-shaped, oddly named burgers the joint is known for. The Fat Sigurjón, named after a character in a 1982-vintage musical comedy called Með allt á hreinu, said to be Iceland's favorite movie of all time, involves bacon, pepper sauce, brie, mushrooms grilled with garlic, and caramelized red onions.
See the rest of the burgers that made the list of the best burgers outside of America.
More from The Daily Meal
The 101 Best Burgers in America
10 Regional Burger Chains That We Wish Were National
11 Burger Stats That Will Blow Your Mind
You Won't Believe How These 14 Restaurants Top Their Burgers