Thailand creates robot to judge 'real Thai' food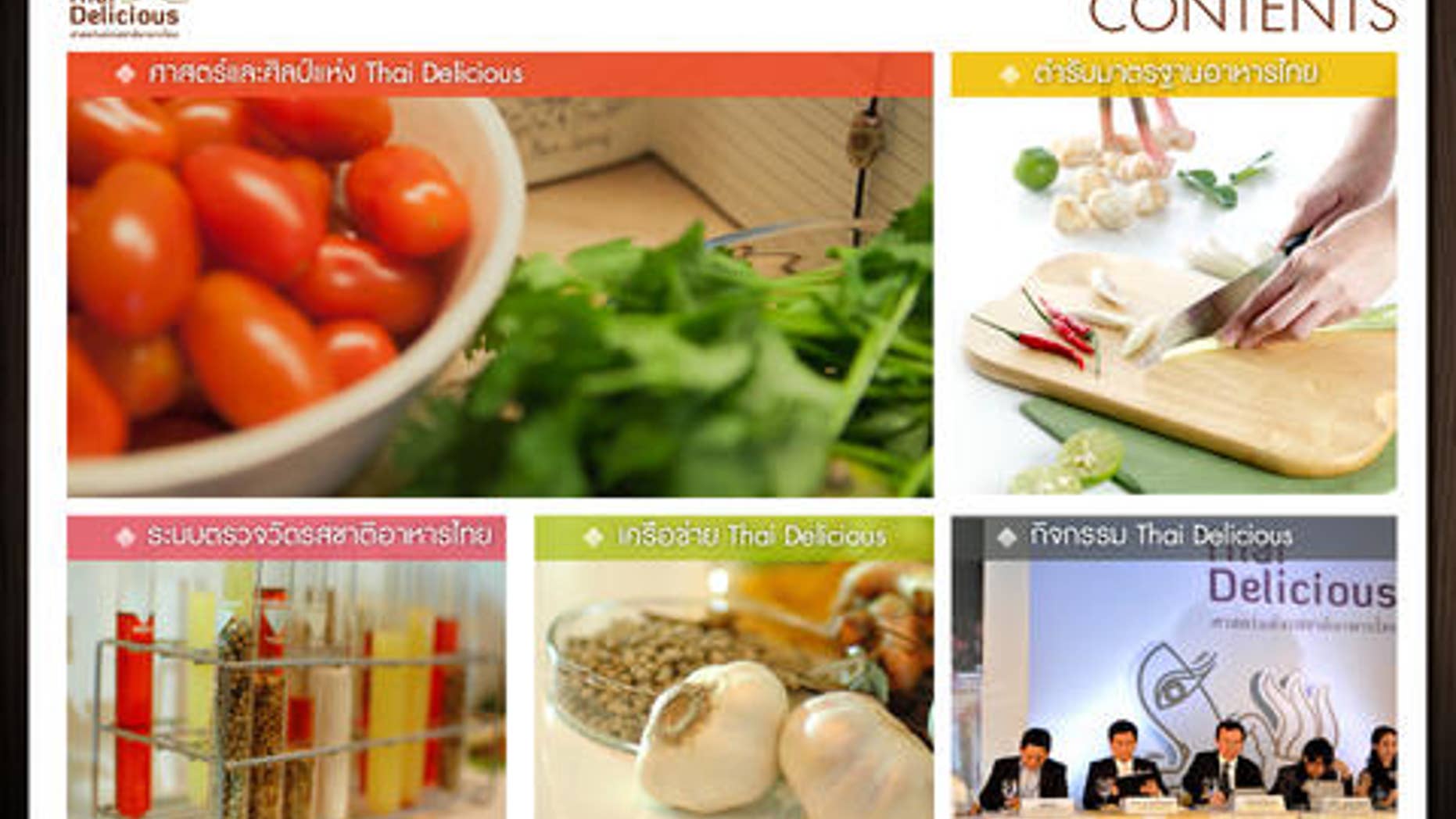 Yingluck Shinawatra, Thailand's former prime minister, was offered bad Thai food so much when she traveled the world that she created an initiative to standardize food with a Thai food robot, according to the NY Times.  No longer in office after her party was ousted in a military coup, her efforts have now been realized in a program called Thai Delicious.
The tasting robots, called e-delicious, compare spice, taste and smell of popular dishes using 10 sensors that combine to produce a "chemical signature." Each machine is programmed with a set of flavor profiles for dishes like tom yum soup, curries and more, and can easily distinguish if authentic ingredients such as tamarind or green curry paste have been used-- or if cheaper substitutes have been added.
After the machine "tastes" a dish, it is given a score on a 100-point scale. Anything less than 80 is considered inferior, Nakah Thawichawatt, a businessman behind the machine told the NY Times.
So far the government has spent about $1 million on Thai Delicious—about a third of its 30 million baht budget. But the program has also received funding from private investors.
The e-delicious machine retails for about $18,000 and Thawichawatt hopes to sell them to Thai embassies around the world that can connect with local Thai restaurants.
Thai Delicious also created a smartphone app with officially-sanctioned recipes, and a certification process for restaurants that pass the taste test.
But not everyone is a fan of the program.
The machines can only compare dishes to a programmed standard, without conceptualizing whether something actually tastes good. Thaweekiat Nimmalairatana, who owns a food stall in Bangkok, has been cooking Thai food for 25 years and lamented that recipes may change based on ingredient availability- but that doesn't make them any less tasty.
"I use my tongue to test if it's delicious or not," Nimmalairatana told the NY Times. "I think the government should consider using a human to gauge authenticity."