Teen's senior year photo shoot at Taco Bell goes viral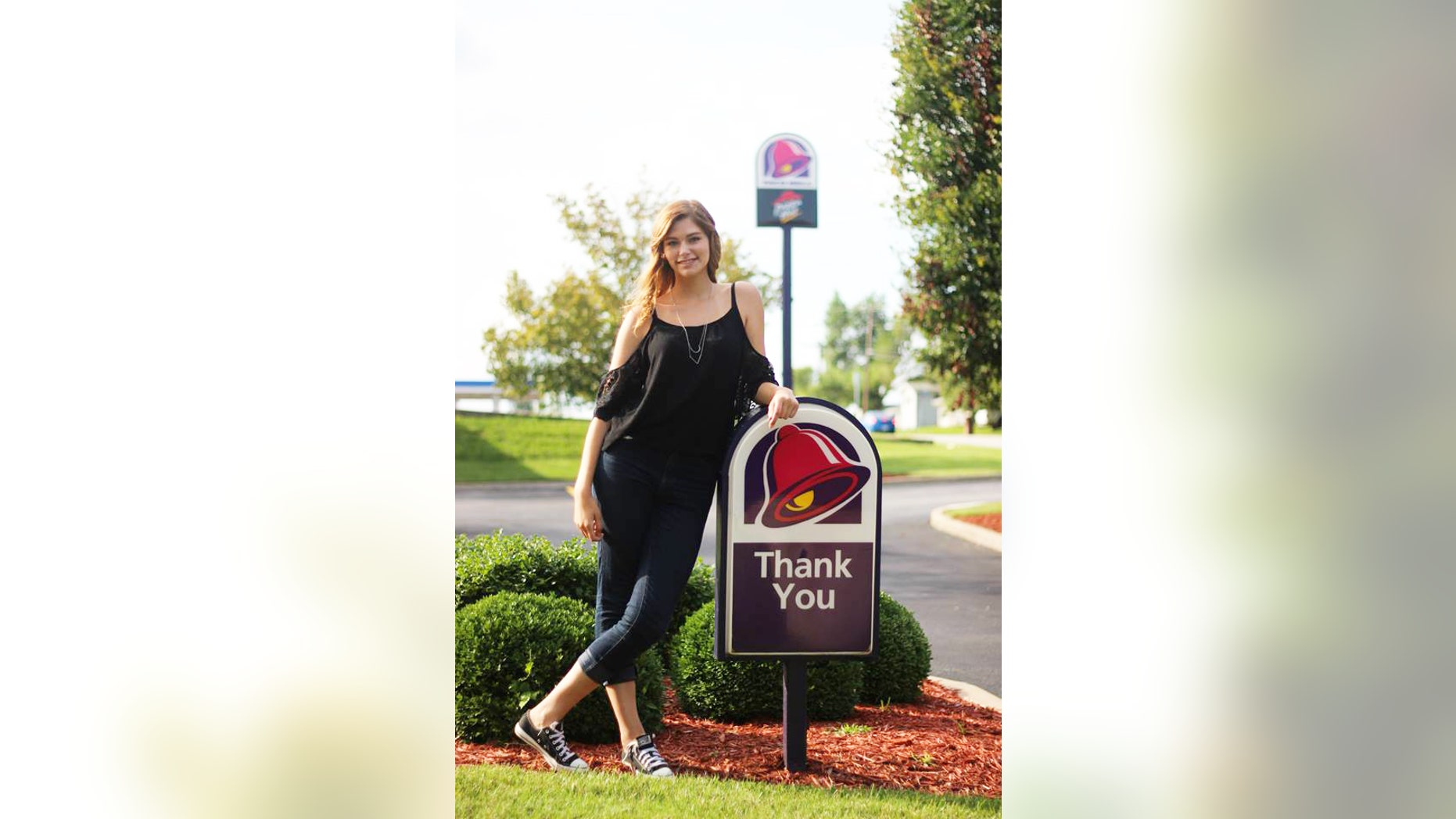 One Missouri teen decided that to "Live Mas" meant taking her senior year photos at her favorite restaurant.
Brittany Creech, 17, a high school senior from St. Louis, hired photographer friend Brendan Batchelor and went to Taco Bell to capture her smiling while ordering, jumping over the entrance sign, and of course posing with food.
"The shoot was so much fun. Brittany told me she wanted to start at Taco Bell and it sounded like something really fun and different so I was more than happy to do the shoot," Batchelor told FoxNews.com.  "Unfortunately, no free tacos have been given," he added.
The high school senior's original post has now been retweeted over 9,000 times and starred by 20,000 users.
Creech has expressed her love for the chain in multiple tweets prior to the photo shoot release.
But she got the ultimate thumbs up when the chain retweeted her photos from their official Twitter account, saying "Senior picture goals."
Surprisingly, Creech isn't the first person to show devotion to Tex-Mex food. In July, San Francisco–based writer David Sikorski took engagement photos with a burrito.