Taco Bell to offer wedding packages, marry customers at Las Vegas location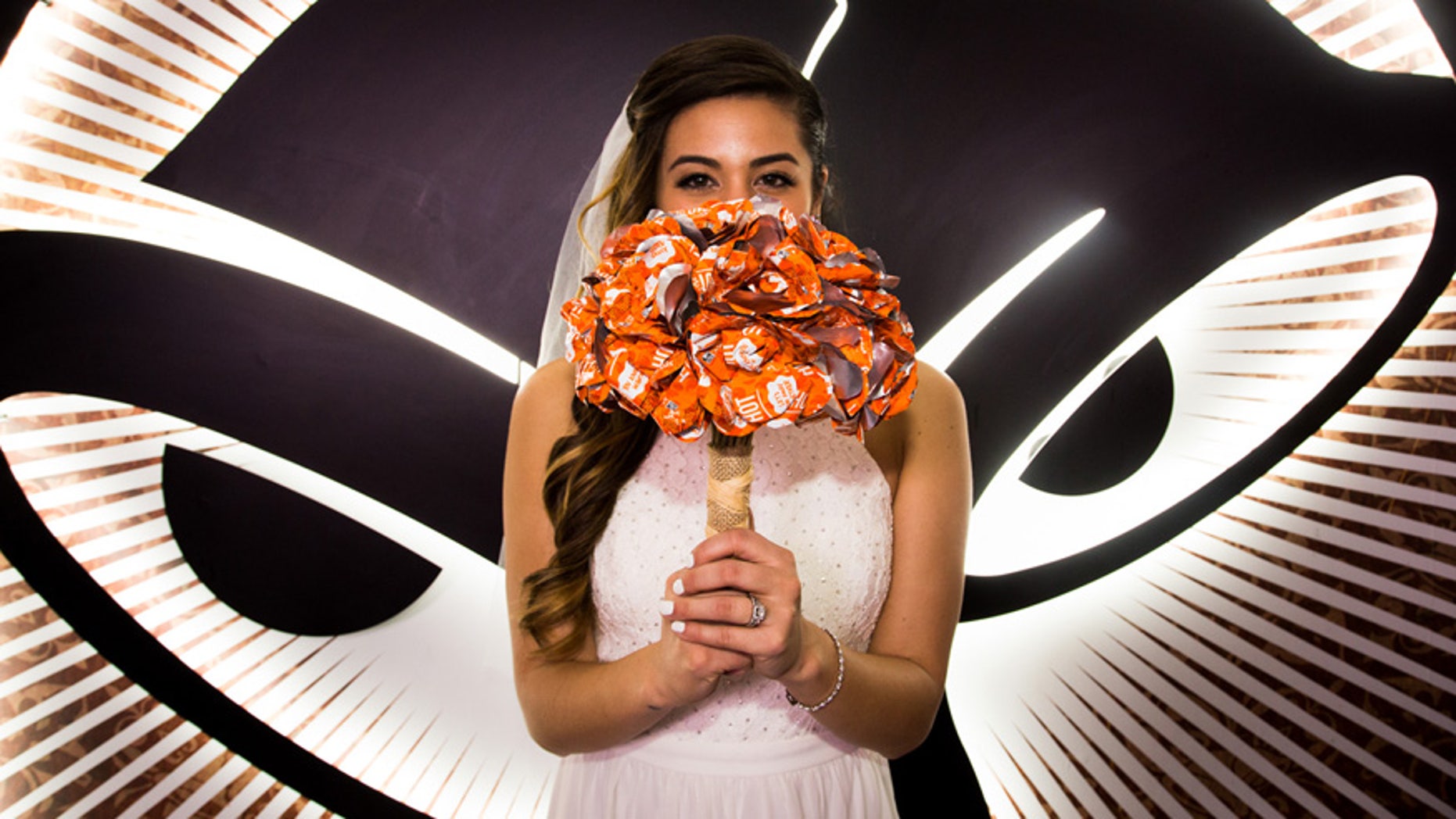 This summer, Taco Bell customers will be able to order their Chalupa Supremes with a side order of holy matrimony.
On Tuesday, the taco chain announced it will soon permit customers to get married at the on-site wedding chapel in their Las Vegas Cantina location.
Taco Bell will be offering a $600 wedding package-- and that price covers more than just the cost of the ceremony and officiant. The company says couples who purchase the wedding package will also receive a Taco Bell garter, a bow-tie, a bouquet made from Taco Bell sauce packets, t-shirts reading "Just Married," and custom Taco Bell Champagne flutes.
Taco Bell will also provide a Taco 12-Pack for the newlyweds, as well as a Cinnabon Delights wedding cake.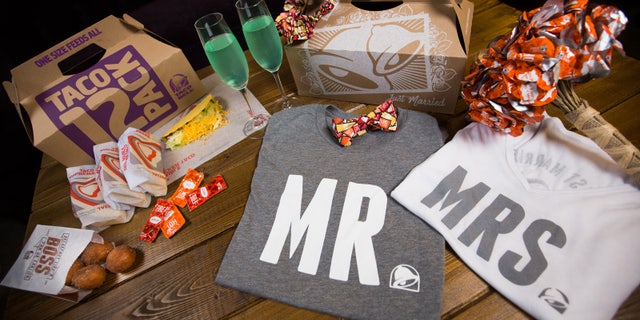 Though the wedding package hasn't been officially added to the Vegas Cantina menu just yet, the company is inviting lovestruck diners to enter a "Love and Tacos" sweepstakes for the privilege of becoming the very first couple to wed at their on-site chapel this summer. Winners will also receive an all-expenses paid trip to Las Vegas for the ceremony.
FOR THE LATEST FOOD FEATURES, FOLLOW FOX LIFESTYLE ON FACEBOOK
"From sauce packet proposals to couples catering their wedding parties and afterparties with Taco Bell, we have known for years that some of our most creative fans have been incorporating Taco Bell into this momentous occasion," Marisa Thalberg, the chief marketing officer at Taco Bell Corp., said in a statement.
"In a town known for pulling out all of the stops, we think this will be the most craveable matrimonial experience to ever hit Vegas."