Taco Bell announces move to cage-free eggs by end of 2016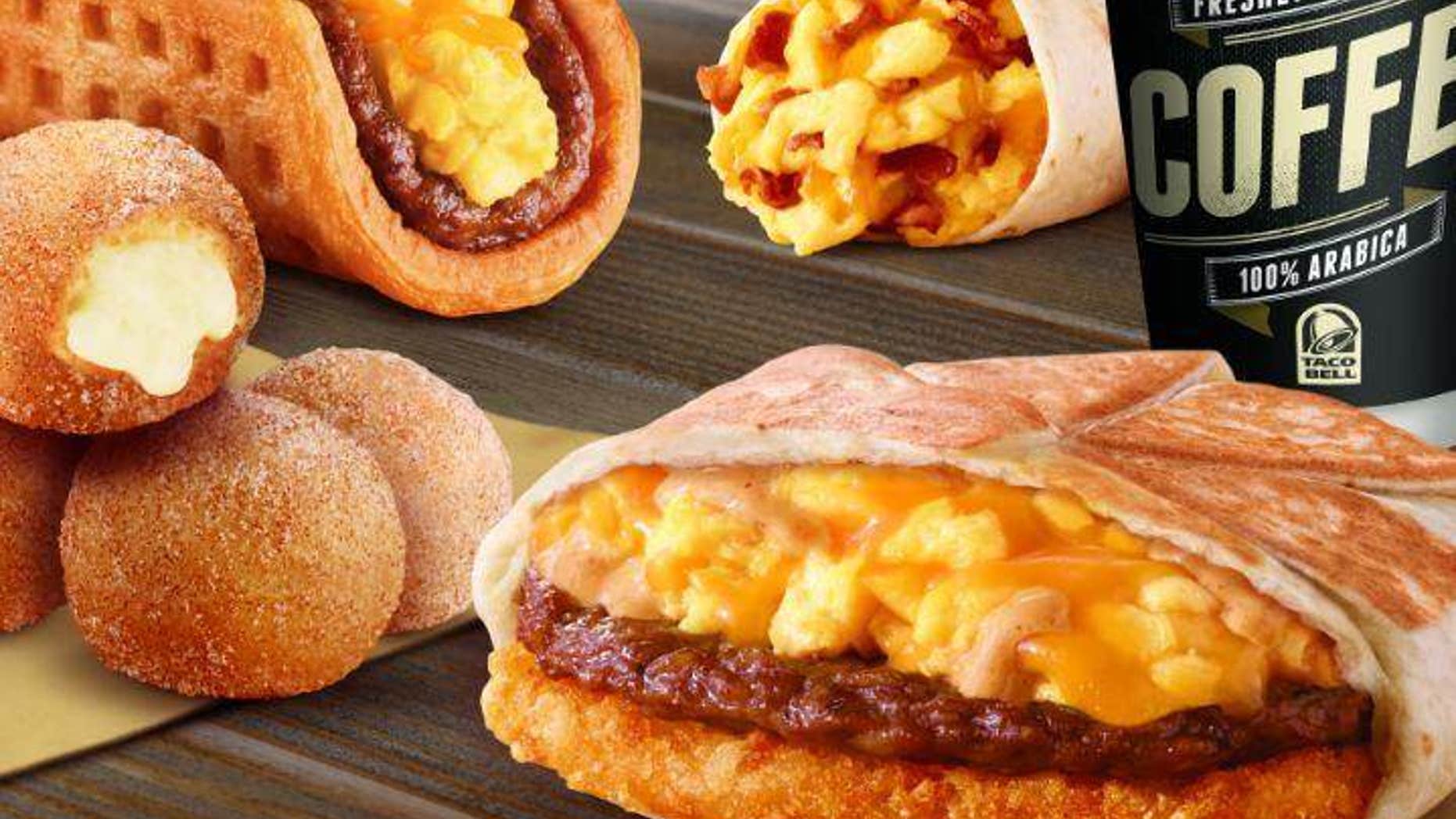 Taco Bell Monday announced it is moving its egg supply to 100 percent cage-free at all restaurant locations by the end of next year.
The fast food taco chain joins restaurants like Panera, McDonald's and Dunkin' Donuts with its cage-free pledge—but with a 2016 deadline, it will be the first major fast food chain to make the big switch.
"Implementing this change at record pace underscores that we are always listening and responding to our customers, while doing what is right for our business," said Brian Niccol in a statement. The move will not only "appeal to customers' tastes" but is also in direct response to issues Taco Bell customers care about like animal welfare, according to Niccol.
Taco Bell's move into the breakfast arena, with items like the A.M. Crunchwrap, breakfast burritos and Breakfast Tacos—which all include eggs-- has been met with favorable response from fast food fans.
According to the chain's press release, "cage-free egg production supports the natural behaviors of hens, including walking, spreading of wings, nesting, and perching, and can lead to animals exhibiting lower levels of stress." The Humane Society says the switch will benefit approximately 500,000 laying hens.
In addition to switching to cage-free eggs, Taco Bell also announced that it is on track with its previously announced goal of eliminating artificial flavors and colors, added trans fat, high fructose corn syrup, and palm oil from its core menu items by early 2016. The company also plans to introduce aspartame-free diet Pepsi products in all of its U.S. locations by the beginning of next year.
Taco Bell currently operates over 6,000 corporate and franchise-owned locations in the U.S.